The 2023 Management Meeting of Global New Material International was Successfully Held.
2023-10-20
classification:Corporate News
On October 18, Global New Material International held the 2023 management meeting, which was attended by senior executives from this company, CQV and Chesir. Su Ertian, chairman of the board and chief executive, made arrangements for the company's rushing plans in the fourth quarter at the meeting, requiring all business sectors to make every effort to ensure the full achievement of all business targets for the whole year.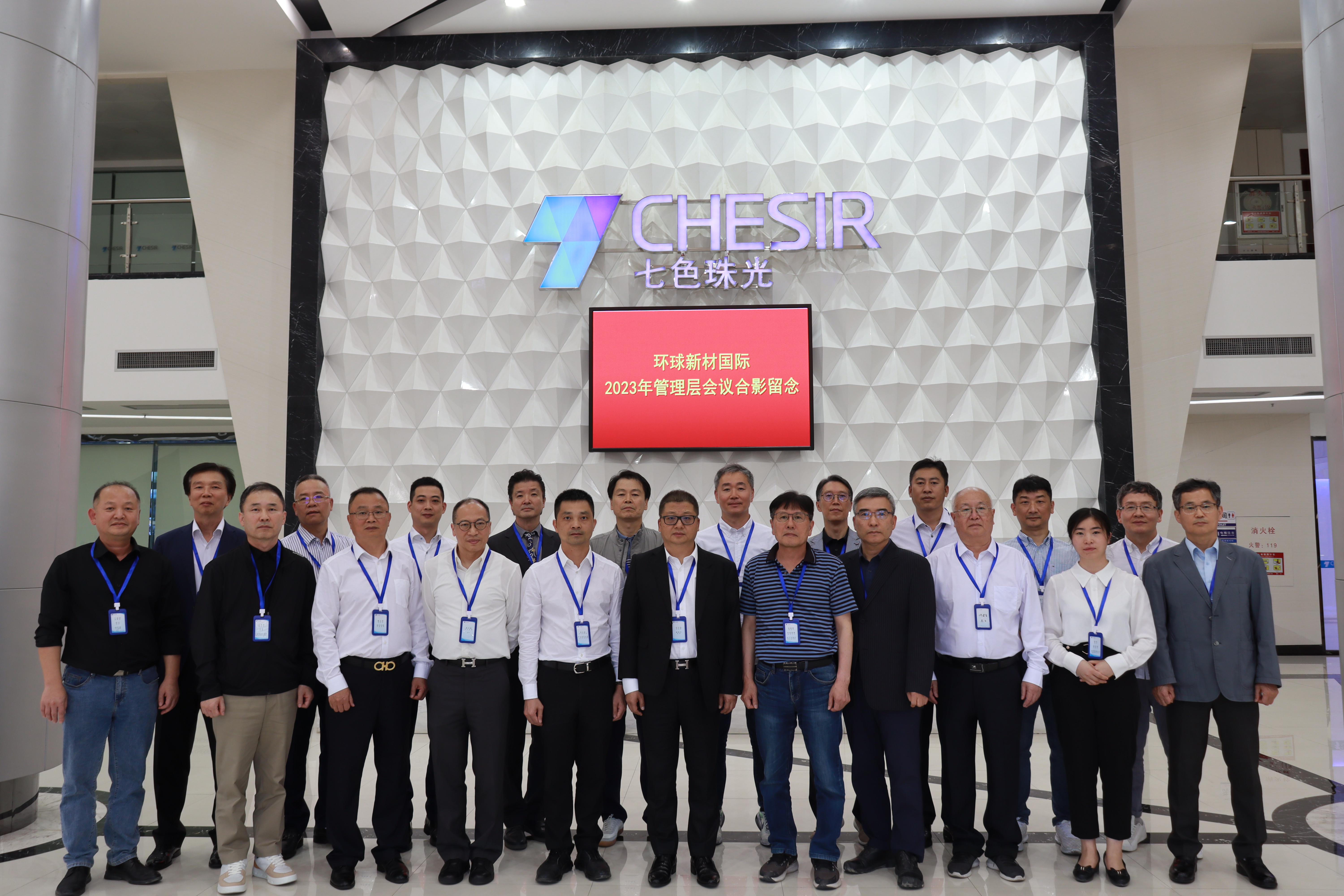 At this meeting, the management of the company reviewed and summarized the enterprise operation, strategic implementation, business progress and collaboration and integration with CQV from January to October 2023, carried out in-depth analysis and discussion on the next step of the company's key business according to its annual business objectives , such as sales, manufacturing, R & D, second-phase factory, and made a year-end rushing plan.
In the first three quarters of 2023, Global new Material international anchored hot spots and market demand, continued to improve in the field of pearlescent materials, synthetic mica and new energy materials, and constantly ushered in new market space with high-quality products and services. As a result, business performance, R & D has been improved steadily, which is a state of maintaining high-quality development. Significant progress has also been made in the collaboration and integration with South Korea's CQV. The two sides have entered a deep collaborative stage in sales, procurement, manufacturing, quality, R & D and synthetic mica, and have consolidated statements since August 2023, which is expected to make a huge contribution to the business performance in 2023. At the same time, the company has introduced a large number of outstanding talents to promote the overall upgrading of the management team, tooking them as the foundation for its high-quality development.
This management meeting built a consensus, pinpointed the goals and work plans, and pressed the "acceleration button" for the company to win the annual final fight. The management said that they will attach importance to the golden period of year-end rushing, anchor the annual target, seize the opportunity, take advantage of it, then go all out to achieve the target, so as to lay a solid foundation for the start of 2024.