The wind is good to set sail and take off at the right time | GLOBAL NEW MATERIAL INTERNATIONAL Drives the International Development of Enterprises with Talent
2023-09-13
classification:Corporate News
Recently, GLOBAL NEW MATERIAL INTERNATIONAL held a grand reception for new employees in the large conference room on the seventh floor of the company. We warmly welcome college students,  front-line manufacturing workers, high-end technical talent and high-level talent with rich multinational management experience to join the big family of GLOBAL NEW MATERIAL INTERNATIONAL in 2023. Mr SU Ertian, our Chairman of the Board of Directors of GLOBAL NEW MATERIAL INTERNATIONAL, and all executives of the company attended the reception.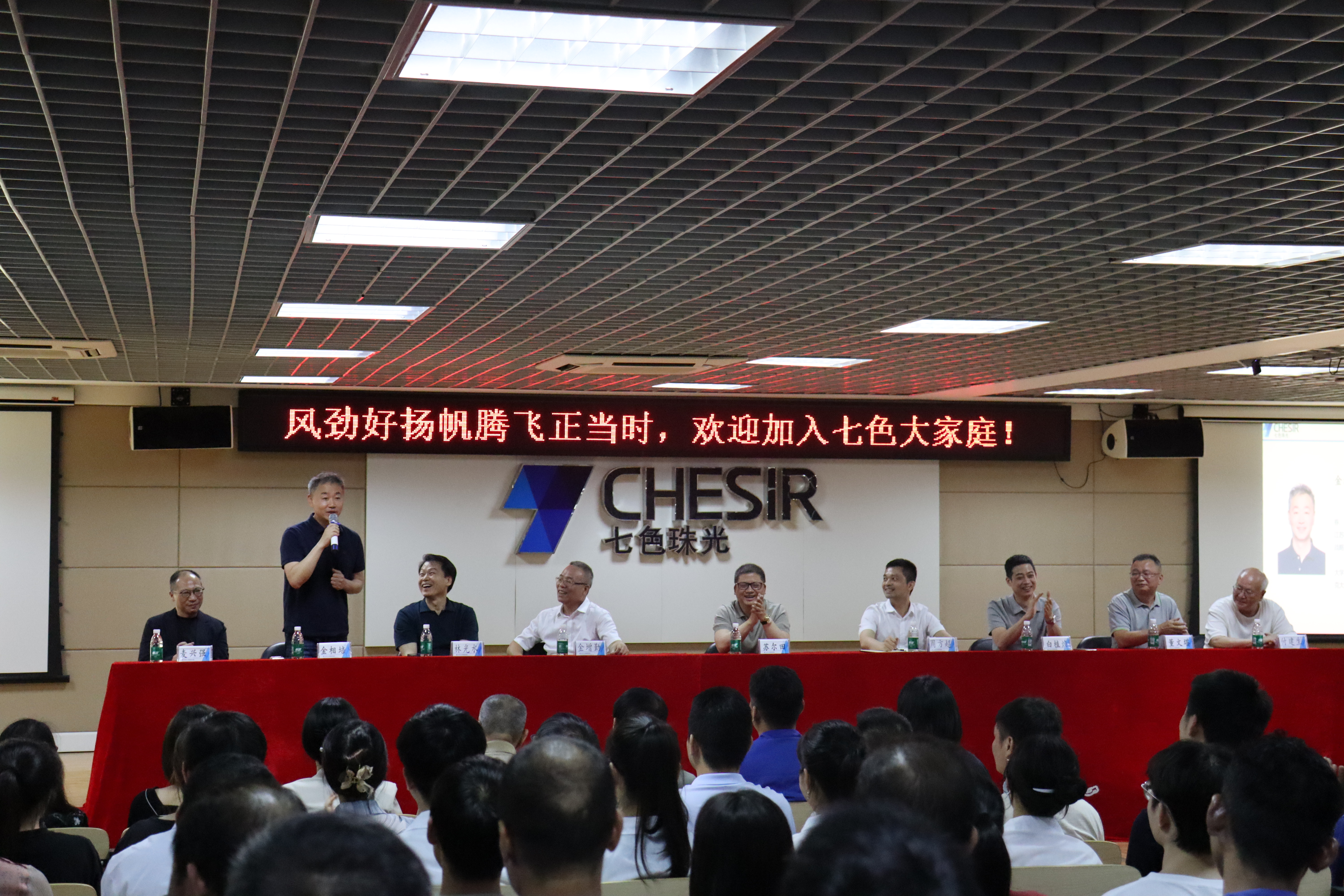 At the reception, Mr. LIN Kwang Su (林光水), the new Vice President and Chief Technology Officer (CTO) of GLOBAL NEW MATERIAL INTERNATIONAL, Mr. KIM Sangbae (金相培), Vice President and Chief Strategy Officer (CSO), Mr. Tang Zhou(唐舟), assistant to the chairman; Mr. Wang Lintan (王林坦), Deputy General Manager of CHESIR,  Mr. Pan Zhixiong(潘之雄), Deputy Chief Engineer, Mr. Zhou Dan (周丹), assistant general manager and other new executive personnel made inaugural speeches one by one. They said that they were very honored to join this big family, well aware of the burden on their shoulders, and would do their best to take the company's rapid and high-quality development as their own responsibility. They would be diligent and conscientious in their respective positions, firmly determined to pursue excellence, show innovation beyond thinking, give full play to their potential, and continue to improve the quality of the company's products and service. In order to realize the vision of GLOBAL NEW MATERIAL INTERNATIONAL to become a global leader in surface performance materials, they will make unremitting efforts.
Mr SU Ertian said that talent is the first resource, the first capital and the first driving force. "A century-old foundation, talent first", GLOBAL NEW MATERIAL INTERNATIONAL has always adhered to the advanced concept of "talent is the first resource", and the endogenous development strategy of "talent strengthens the enterprise". If the company is prosperous, employees will prosperous too. We hope that all employees will work together and go hand in hand to closely focus on the company's development goals and consolidate business skills, improve innovation capacity. In this way, we can contribute to the development of the company in the new stage and promote the performance of GLOBAL NEW MATERIAL INTERNATIONAL to reach a new high.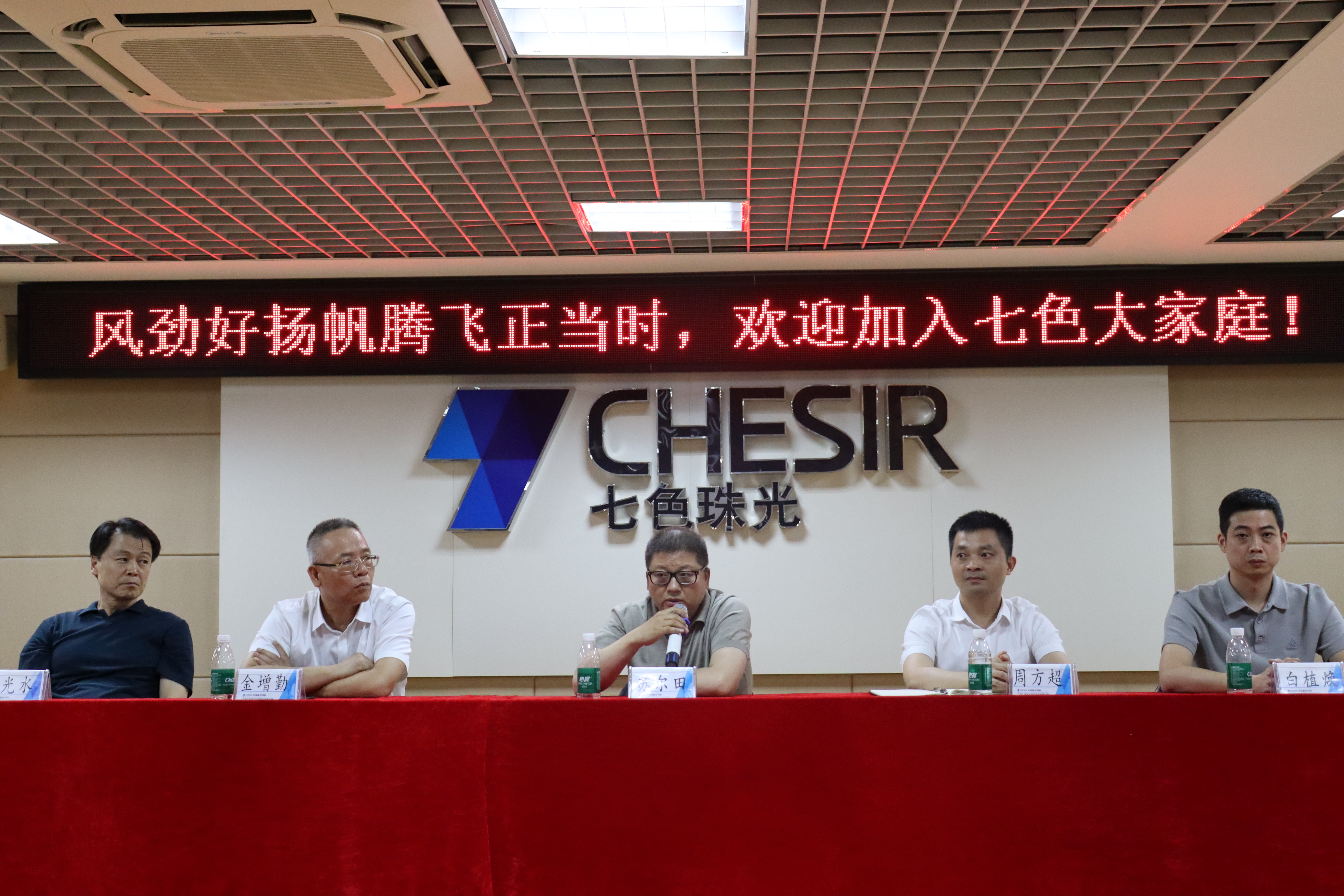 Since the company's successful listing, it has attached great importance to the introduction of high-end talent with rich work experience and international vision at home and abroad under the strategy of "endogenous development and outward expansion". In the past two years, GLOBAL NEW MATERIAL INTERNATIONAL has successfully attracted more than 40 high-end talent. International talent with mature experience in business fields such as strategy, finance, investment, operation and technology have joined, providing sufficient resource support for the development of various businesses of the company. The introduction of a large number of outstanding talent this time is another milestone in the company's endogenous development. It marks that the company's international construction has entered a new stage of development and talent team has gradually been promoted from localization to internationalization. The company would take this opportunity to integrate and establish development strategy centers, merger and acquisition business departments and other international strategic departments, once again consolidating the pace of outward expansion.
Talented people have achieved the great cause. In the future,GLOBAL NEW MATERIAL INTERNATIONAL will continue to increase the introduction and cultivation of talent, continuously improve the construction of an international high-quality talent team, inject innovative vitality into the company's high-quality development, make a good ecological cycle for enterprises and talent to create win-win results, and promote GLOBAL NEW MATERIAL INTERNATIONAL to a higher level.