New impetus of development and integration | Global New Material International and CQV Korea had a meeting to discuss marketing integration and synergy
2023-04-12
classification:Corporate News
A good discussion between Global New Material International and CQV Korea to discuss marketing synergies and integration took place in Hangzhou on April 11. The meeting was attended by Vice President Zhou Fangchao of Global New Material International, Baek Sikhwan, Director Ryu Jinryeol of Korea CQV, and Vice President Jang Sukqin.
With sales locations and high-quality customer channel resources serving 155 countries and territories globally, CQV is the largest pearlescent material company in Korea. Additionally, CQV possesses the most advanced manufacturing technology and product system based on synthetic mica in the world, particularly for the use of premium pearlescent materials like automotive grade and cosmetic grade. Cosmetic and automotive pearlescent products, which account for 75% of its total sales and are extremely competitive in the Asian and even European cosmetic markets, are also very favorable for new energy vehicle firms. It can enhance the benefits of Global New Material's products in the premium automobile and cosmetic grade industry. Global New Material International and CQV, two market leaders in the synthetic mica and pearlescent materials sector, have complementary product portfolios, complementary geographic distribution networks, and strong synergistic relationships. The senior management and marketing leaders of the two companies met to discuss marketing strategies in order to further integrate fresh development momentum and promote the "synergistic integration and complementary advantages" following the merger.
Global New Material International participants received training on the CQV product system from CQV Director Yanagi Jeong-yeol during the exchange meeting. Following that, both parties concentrated on how to integrate advantages and deepen synergies, as well as the complementary benefits of product matrix and worldwide sales network, international marketing strategies, and marketing. The direction of the following stage of integration and synergy between the two parties was clarified through in-depth exchanges and conversations, as well as more immediate and practical activities, offering clear directions for the ensuing sales work. Together, the two parties will work to raise the company's overall high-end product sales to unprecedented heights.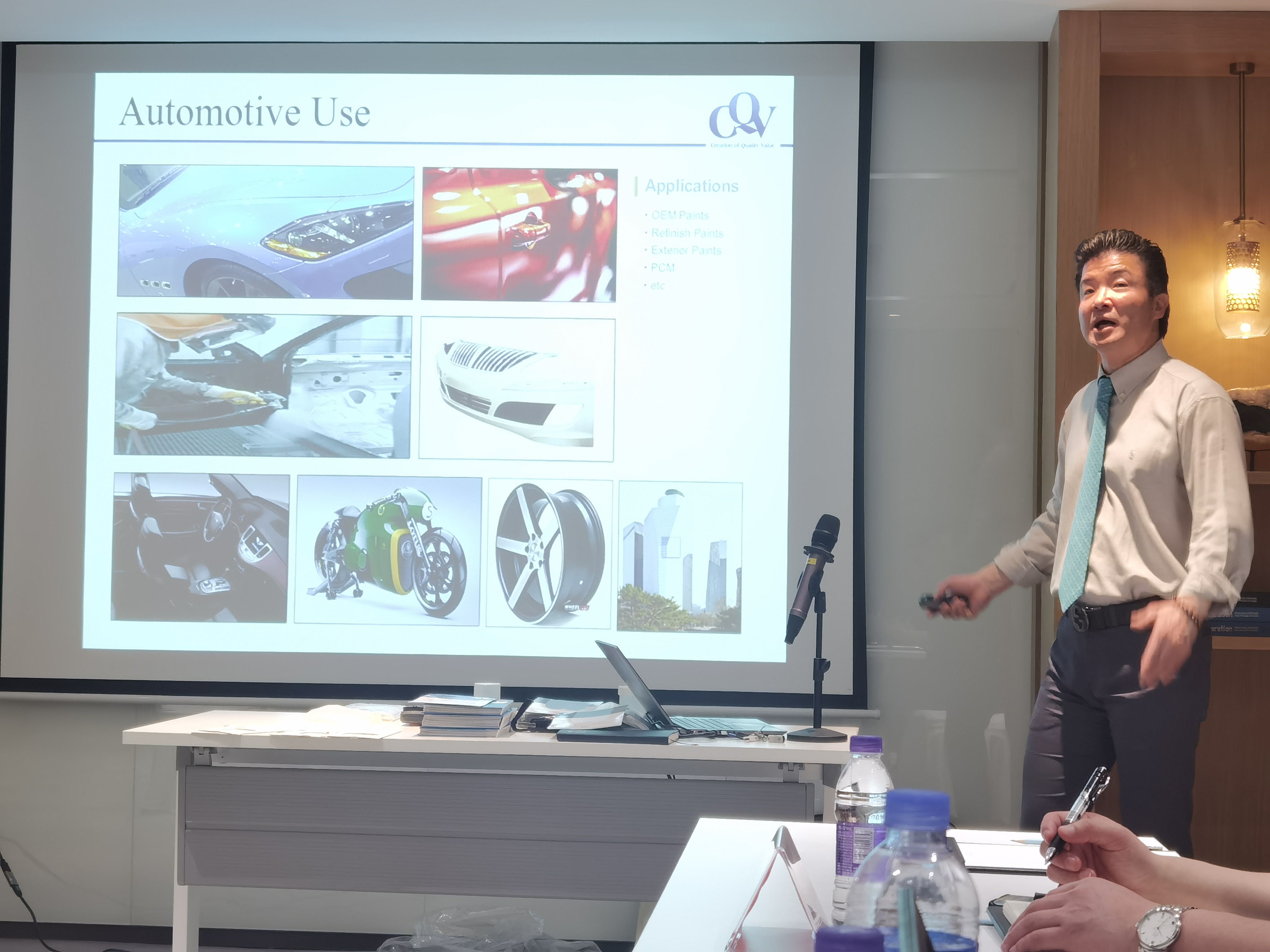 Future collaboration between Global New Material International and CQ's global sales network will be based on the long term and the market as a guide. In order to increase our market share in the global coatings business, we will keep offering our international customers pearlescent pigment products that are high safety, high technology, and reasonably priced. In order to generate fresh momentum for high-quality development and aid the company in quickening its entry into the global market, it also promotes deep integration and integration with CQV, accelerates their advantageous synergy, and deep synergy with CQV in R&D and production.
The online synchronization meeting was attended by members of the marketing team and Global New Material International staff members from each sales zone.