Global New Material International was invited to attend the Forbes China "Greater Bay Area ESG Economic Forum", and Chairman Su Ertian was awarded the honor of "2023 Greater Bay Area ESG Entrepreneur 30"
2023-04-16
classification:Corporate News
On April 14th, the Forbes China "2023 Greater Bay Area ESG Economic Forum" was grandly held in Shenzhen. Multiple industry leaders, experts, scholars, entrepreneurs, and investors gathered together to explore the sustainable development path of the Greater Bay Area, sharing cutting-edge ESG information and valuable experience. Jin Zengqin and Bai Shuhuan, Vice Presidents of Global New Material International, were invited to attend the meeting.
At the same time, the forum also held an award ceremony for the winners of the "Greater Bay Area ESG Entrepreneur 30 Selection" to recognize their outstanding achievements in environmental, social, and corporate governance. Su Ertian, the founder and chairman of Global New Material International, was awarded the Forbes China "2023 ESG Entrepreneur 30" for his outstanding performance in sustainable development. At the award ceremony, Jin Zengqin, Vice President of Global New Material International, represented Chairman Su Ertian to receive the award on the stage.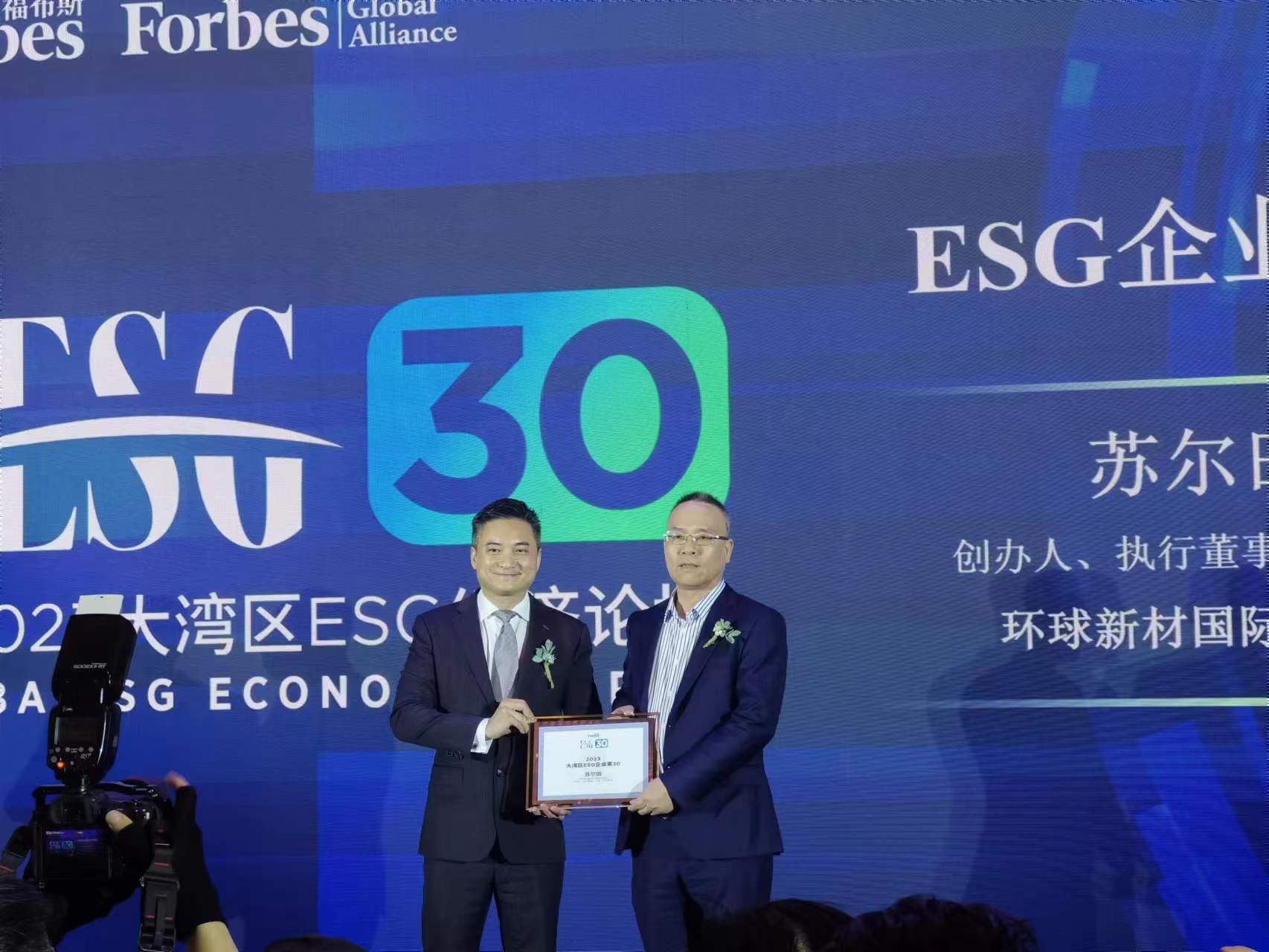 In the future, Global New Material International will continue to practice the ESG concept under the leadership of Chairman Su Ertian, continue to pay attention to issues such as environmental protection, energy conservation and consumption reduction, social responsibility, and product quality improvement, and strive to become a benchmark for leading the high-quality development and transformation of ESG in the entire industry, helping to achieve the dual carbon goal as soon as possible.