Chairman and General Manager of Chesir attended the "two sessions" of Liuzhou
2016-01-20
classification:Corporate News
On January 18 and January 19, the eighth meeting of the 11th Committee of the CPPCC Liuzhou and the eighth meeting of the 13th People's Congress of Liuzhou were opened respectively.Zheng Shizhan, member of Liuzhou CPPCC and general manager of Guangxi Chesir Pearl Material Co., Ltd.,and Su Ertian, Liuzhou People's Congress and Chairman of Guangxi Chesir Pearl Material Co., Ltd.,attended the meeting respectively,gloriously performed the duties of CPPCC members and deputies to the People's Congress.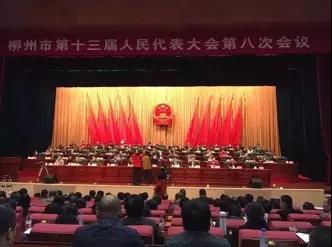 On the morning of the 19th, Chairman Su Ertian participated in the review of the Luzhai delegation.
During the two sessions, under the current economic environment of "steady growth and development", Su Ertian would actively provide suggestions to the conference on how to accelerate the innovation and development of SMEs, the layout of Liuzhou's strategic emerging industries, the development of new materials industries, the expansion of financing channels, the introduction of innovative talents, innovative public services, and the policy environment,etc.