Doctoral delegation from Tsinghua University came to Chesir for technical cooperation talks
2016-01-19
classification:Corporate News
On the morning of January 18, led by Dean Yi Hanping of the Bauhinia Innovation Institute of Tsinghua University, the Ph.D. delegation of Tsinghua University held technical cooperation talks with Chesir's senior management.Chairman Su Ertian led Deputy General Manager Zhou Fangchao and technical and management team including Professor Fu Jiansheng to  hold consultations and talks on how to conduct in-depth technical cooperation with Tsinghua University.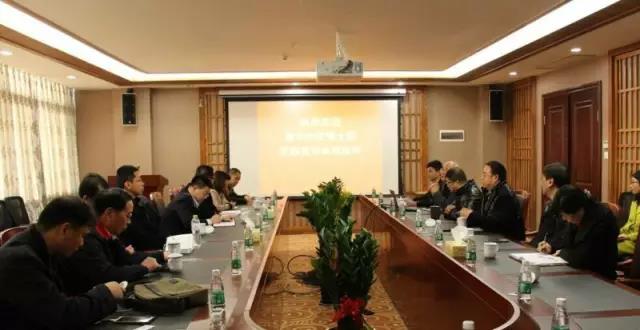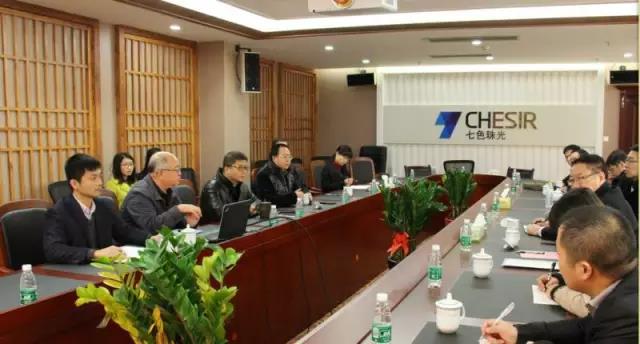 Tsinghua University doctoral delegation communicated with Chesir's technical backbone
The visiting Tsinghua Ph.D. delegation included more than ten professors and doctors from Tsinghua University in materials, chemical engineering, environmental protection, information technology, and automation.After in-depth consultations and talks, the two sides reached consensus:Tsinghua University and Chesir will provide a full range of technical support and technical support for Chesir in terms of new product development, new application research, energy conservation and environmental protection, artificial mica performance and process equipment improvement, and intelligent plant construction in a project cooperation manner.
Dean Yi Hanping said that Chesir has a first-class technical team and hardware environment. Its new material products and synthetic mica have distinctive characteristics and broad application prospects.Tsinghua University Bauhinia (Liuzhou) Technology Transfer Center would integrate Tsinghua University's technical strength and resources, provided first-class technical support for the innovation and development of Chesir.At the same time, the Bauhinia (Liuzhou) Technology Transfer Center of Tsinghua University also uses Chesir's platform to industrialize the technological achievements of Tsinghua University.