Global new material international (Chesir) was awarded as the " Honest and Upright Private Enterprise " in the autonomous region
2022-12-10
classification:Corporate News
Recently, the Guangxi Zhuang Autonomous Region Honest and Upright Private Enterprise Construction Task Force released the list of free from corruption private enterprise in 2022, and Global new material international (Chesir) is on the list.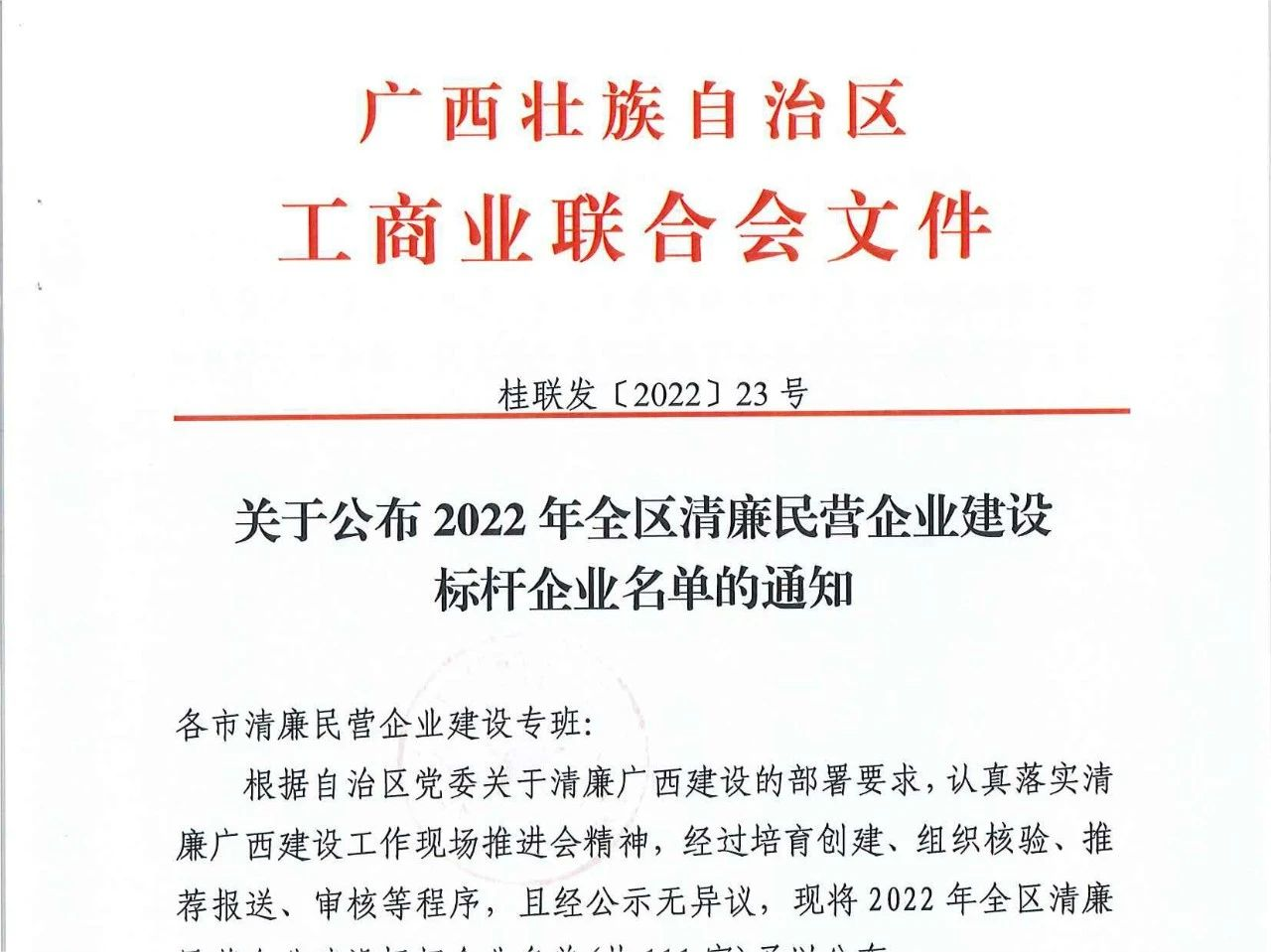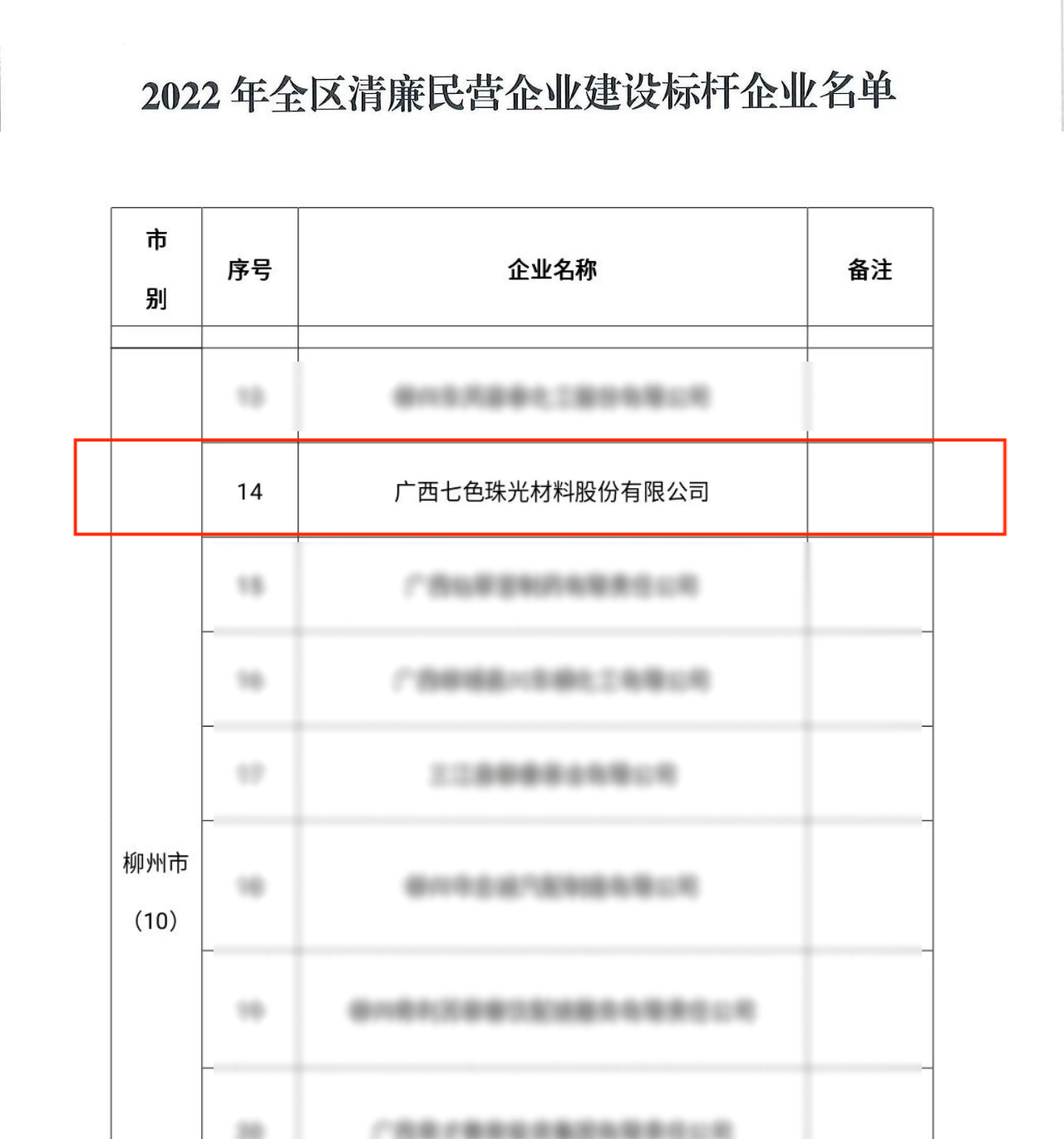 It is reported that the selection is implemented by the autonomous region honest and upright private enterprise construction task force according to the autonomous region party committee on the honest and upright Guangxi construction deployment requirements. The selection was made in earnest to implement the spirit of the promotion meeting on the construction of honest and upright Guangxi, after cultivating and creating, organizing and verifying, recommending and submitting, auditing and other procedures, a total of 111 enterprises were on the list. Among them, 10 enterprises in Liuzhou City were selected,and Global new material international (Chesir) was listed among them.
Global new material international (Chesir) is a national high-tech enterprise that develops, produces and sells pearlescent materials, synthetic mica, new energy materials and inorganic non-metallic materials. It was listed on the Main Board of the Hong Kong Stock Exchange in July 2021 and was officially admitted to the Hong Kong Stock Exchange in March 2022. In the course of development, the Company has always insisted on integrity as the base point of corporate development and integrated integrity into the construction and development of the Company. It creates a honest and upright good ecology, maintains clean internal and external relations, and builds a loyal and clean company management team. In this way, it promotes the ability to innovate and improve core competitiveness in order to promote the long-term construction of  honest and upright private enterprises, improve the company's management level, and ultimately help the harmonious and healthy development of enterprises.
"The creation of free from corruption enterprises is a long-term work, and it is the basis of the company's high-quality development.Global new material international will always adhere to the road of free from corruption." The person in charge of Global new material international (Chesir)said that the company will take this opportunity to continue to deepen the creation of clean enterprises, and improve the honesty and uprightness of the enterprise system; strengthen the organic unity of the Party's leading and follow the market law,and integrate the construction of free from corruption culture into every aspect of enterprise management,so as to promote the "honest and upright private enterprises" in deepen development.