Global New Material International (Chesir) is listed on the list of "Specialized and New" SMEs in the autonomous region
2022-12-03
classification:Corporate News
Recently, the Department of Industry and Information Technology of Guangxi Zhuang Autonomous Region announced the list of the second batch of "Specialized and New" SMEs, and Global New Materials International (Chesir) was on the list.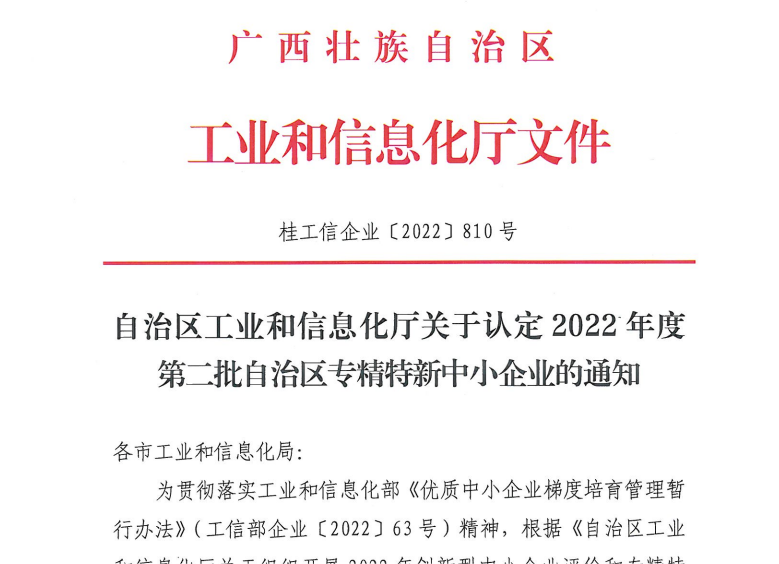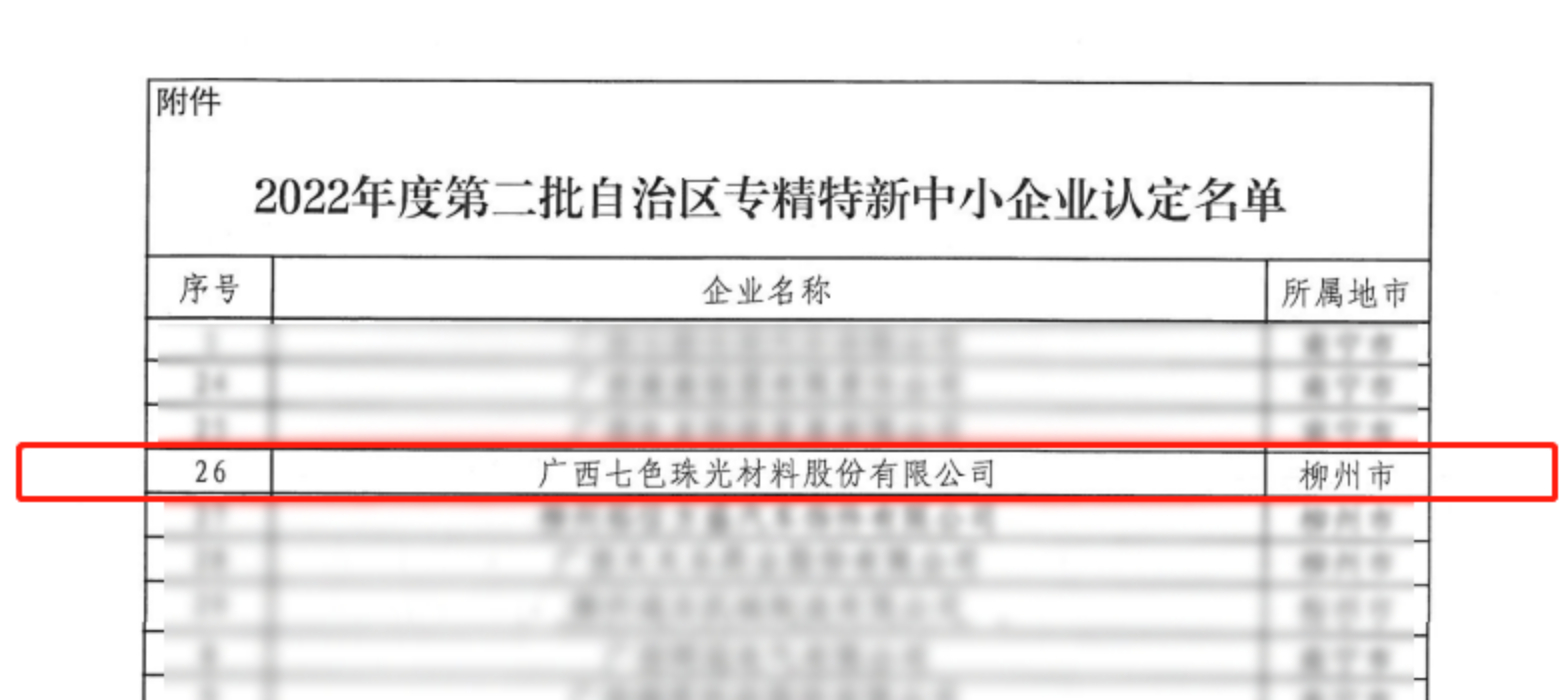 It is reported that "Specialized and New" SMEs are SMEs with the characteristics of "specialization, refinement, specialization and novelty", and they are the front-runners focusing on niche markets, with strong innovation ability, high market share, mastering key core technologies and excellent quality and efficiency. The company is a leading enterprise in the same industry in China in terms of technology, market, quality and efficiency, and is advanced and exemplary. The recognition of the company as a "Specialized and New" SME in the autonomous region is a recognition of the company's innovation capability, R&D capability, market competitiveness and comprehensive strength, which will have a positive impact on the company's ability to attract high-end talents, enhance its innovation capability, expand its business and accelerate its high-quality development.
Global New Material International (Chesir) has been deeply cultivating the fields of pearlescent materials, synthetic mica and new energy materials, digging deep into its own characteristic advantages in the market competition, continuing to take the road of "specialization, precision, speciality and newness" development, deeply implementing the new development concept, actively integrating into the new development pattern, focusing on high-quality development, continuously improving the company's independent innovation ability and core competitiveness, devoting itself to the strategic layout of the whole industrial chain, building into a global leading enterprise of surface performance materials with core competitiveness, and striving to be the leader of high-quality development in the industry and the main force of innovative development.