Employees of Global New Material International (Chesir) won the "Occupational Health Expert" in Liuzhou Again
2022-10-27
classification:Corporate News
Recently, the results of the "Occupational Health Experts in 2022" selection activity jointly launched by Health Commission and General Trade Unions in Liuzhou were announced. Wu Min, an employee of Global New Material International (Chesir), won the "Occupational Health Expert in 2022" of Liuzhou. In addition, Chesir's employee Lin Minli won the "Professional Health Expert in 2021" of Liuzhou. Thus, Chesir has won this honor for two consecutive years.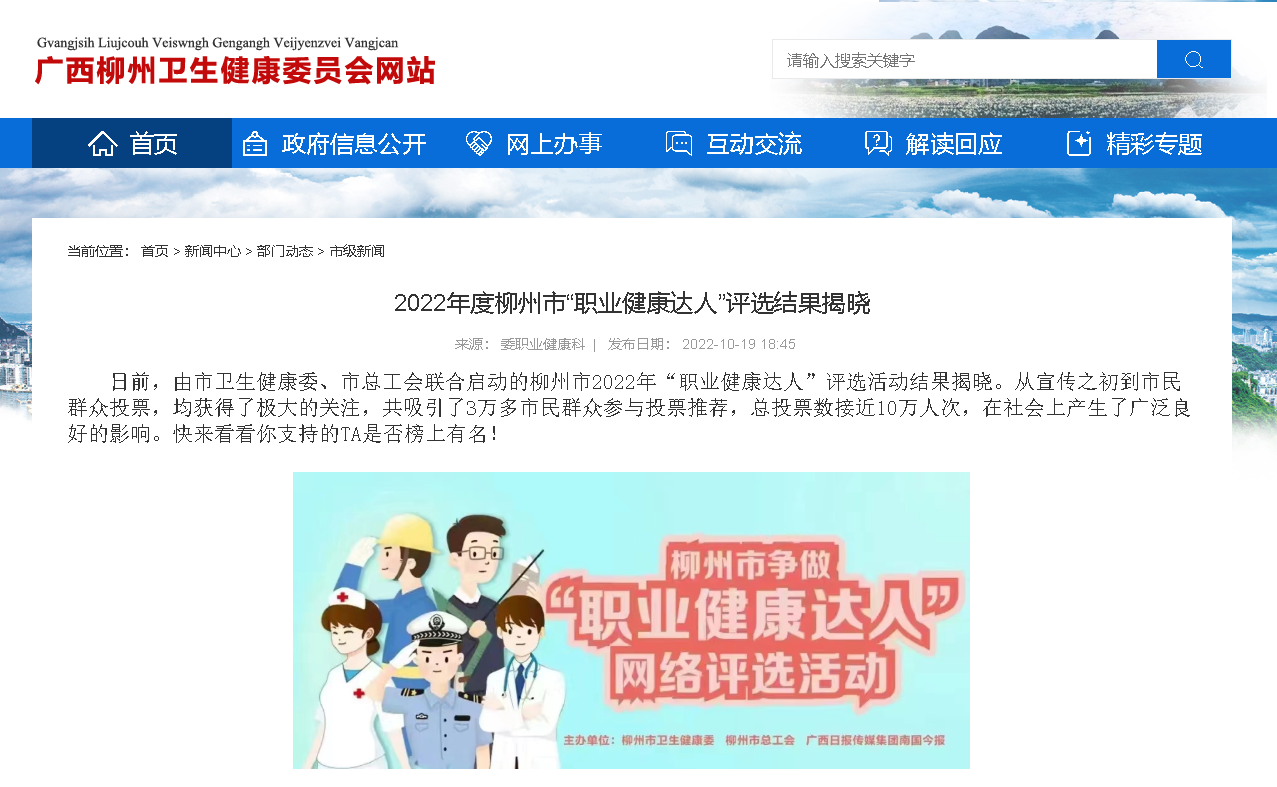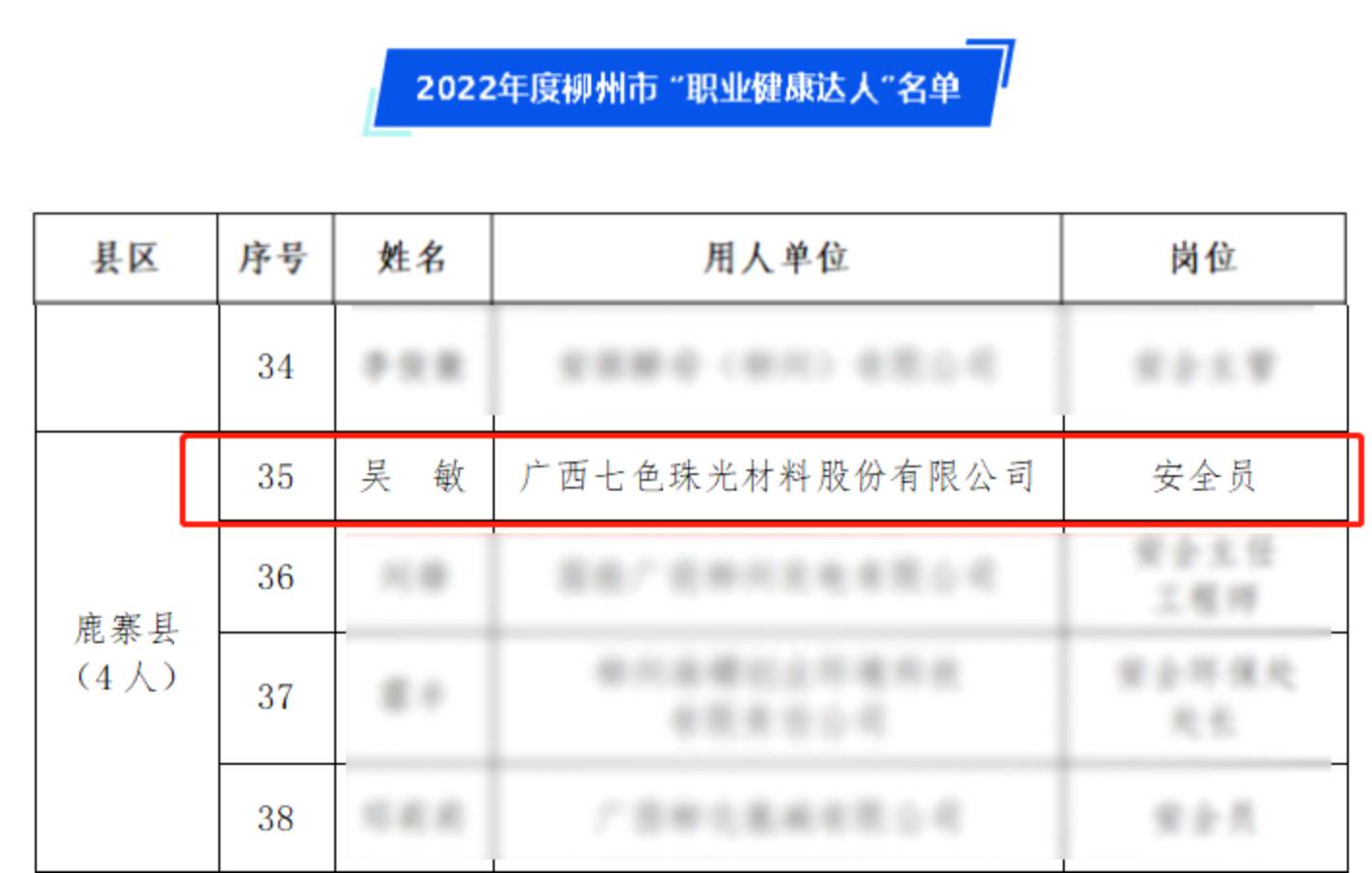 It is known that selecting the "Occupational Health Experts" is to implement the relevant requirements of the Opinions of the State Council on the Implementation of the Healthy China Action and the Healthy China Action (2019-2030), further promote employers to implement their main responsibilities, strengthen occupational health management, and effectively protect the occupational health of workers. Since the launch of the activity, Global New Material International (Chesir) has actively responded to the requirements of the Health Commission and General Trade Unions in Liuzhou, constantly strengthened occupational health management, improved the labor environment, strengthened the education and training of occupational health laws and regulations and occupational disease prevention knowledge, improved employees' occupational health and occupational disease prevention awareness, and worked hard to create comfortable and healthy working environment for ensuring that occupational health risks are controllable and under control. At the same time, Chesir also encourages and leads employees to strive for "health experts", and actively selects employees with strong health awareness, active participation in health management, and keen to spread health concepts. Thanks to the selection, the employees Lin Minli and Wu Min were successively awarded the honorary title of "Occupational Health Experts" of Liuzhou in 2021 and 2022, becoming representatives of occupational health with health influence and playing an exemplary role in guiding the occupational health of other employees.
Over the years, Global New Material International (Chesir) has always adhered to the people-oriented development philosophy, deeply implemented its health strategy, promoted distinctive health actions, focus on employees' health and actively carried out occupational health management. Chesir organizes and carries out physical examination for employees every year and establishes health records. Furthermore, it sets up a multi-functional gym, equipped with treadmill, table tennis, billiards, dumbbells and other fitness equipment. Every year, Chesir organizes sports and physical activities (basketball, badminton, chess and calligraphy competitions). Actively participating in cultural and sports events such as air volleyball and fun activities held at all levels, stuffs in Chesir demonstrates healthy, vigorous and energetic spirits.
Honors are hard won. Global New Material International (Chesir) will cherish this honor, make persistent efforts, give full play to the leading role of advanced models, further strengthen the implementation of the main responsibility of occupational disease prevention, actively publicize the knowledge of occupational disease prevention, spread advanced concepts and practices of occupational health, practice healthy work and lifestyle, promote scientific and standardized occupational disease prevention, and lay a solid foundation for high-quality development of enterprises.