Innovation in Scientific Research | New Material Associated Research Center Project of Zhejiang University and Chesir Shows Periodic Progress
2022-07-11
classification:Corporate News
In September 2021, Global New Material International (Chesir) cooperated with Zhejiang University, setting up "ZJU-CHESIR RESEARCH&DEVELOPMENT CENTER". For nearly a year, with the joint efforts of both sides, Chesir has built a new energy material laboratory and carried out a number of research and development projects, making periodic progress.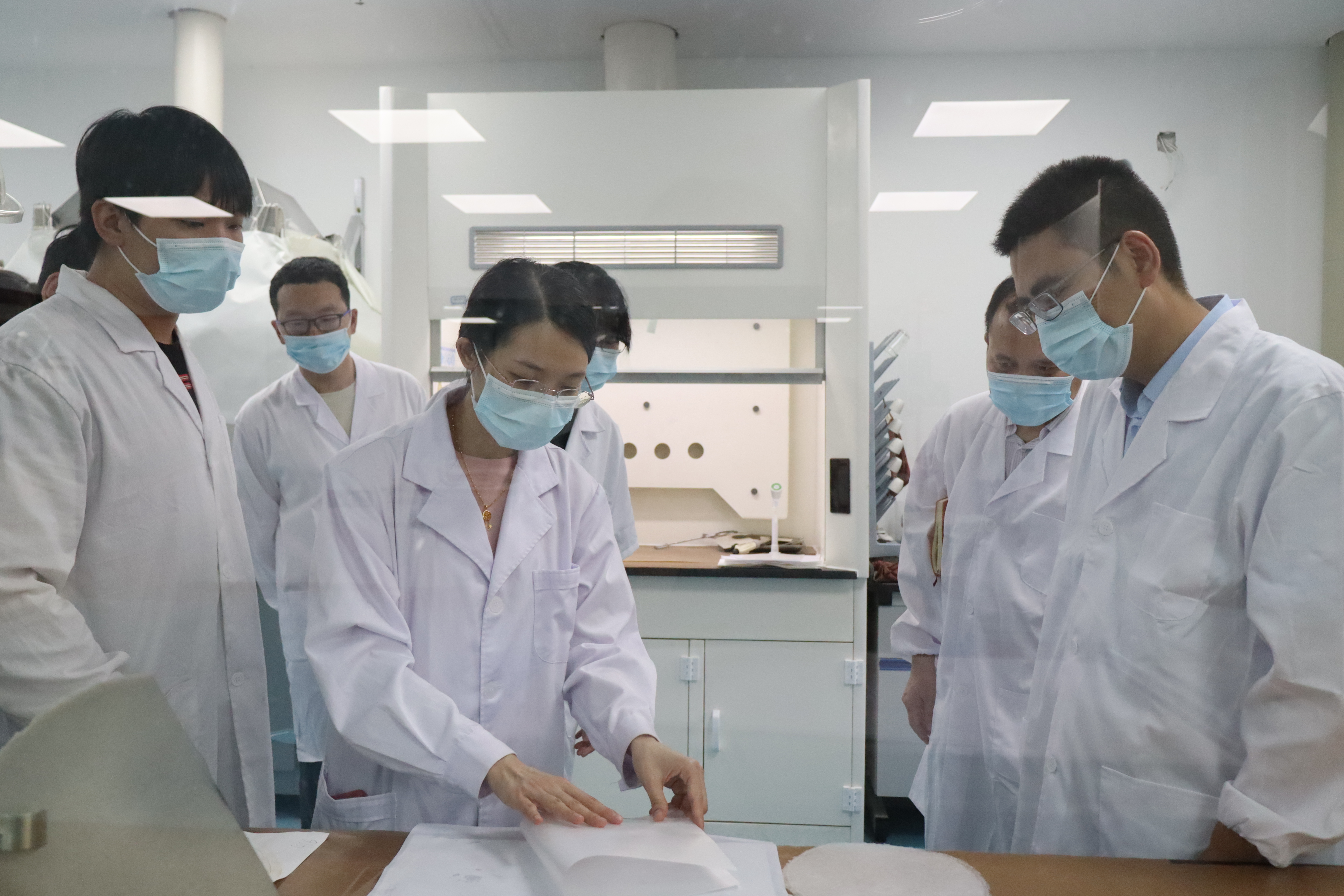 "ZJU-CHESIR RESEARCH&DEVELOPMENT CENTER"has a group of highly-educated and high-level professionals in scientific and technological innovation. They jointly committed to formulation, process, equipment and applied research and development in high-performance surface materials, synthetic mica materials and new energy materials. Both sides have been cooperating efficiently with each other, giving full play to the advantages of scientific research resources and human resources, making great efforts in technological innovation and achievement transformation, actively promoting the transformation and application of scientific research achievements in order to become the leader in industry innovation and development and the pioneer in frontier cross fields.
With the joint efforts of associated R&D team in Zhejiang University and Chesir, R&D in battery diaphragm materials and insulating materials now shows periodic achievements. A variety of new energy battery heat insulation flame retardant materials featured with synthetic mica as the base materials were developed. Part of the R&D products are being tested in several new energy battery manufacturers and labs of Zhejiang University. The overall progress runs smoothly. The product quality is excellent: the high temperature resistance index of test products reached 1150℃ and their high voltage breakdown index reached 20KV/mm. In addition, a series of systematic researches on pearlescent materials and synthetic mica have also showed some progress. A number of new products and technologies are applying for patents, which is expected to add another batch of scientific and technological achievements with independent intellectual property rights for the company.
Chesir will continue to deepen industry-university cooperation with Zhejiang University and enhance capacity of independent innovation. Achieve high quality development with science and technology innovation, boost talents cultivation in surface performance materials industry and improvement in science and technology innovation ability. Thus, the win-win goal of building a world-class associated research and development platform for new materials and intelligent manufacturing can be realized.