Chesir Won the Advanced Collective of Liuzhou's "Implementation of New Development Concept Award" in 2021
2022-07-04
classification:Corporate News
A few days ago, the Liuzhou Municipal Party Committee and Municipal Government issued the "Decision on Recognizing the Advanced Collectives and Individuals of the 2021 in Liuzhou with Award for Implementing the New Development Concept", and awarded 50 advanced collectives and 100 advanced individuals for the award. Guangxi Chesir Material Co., Ltd. is on the list and won the advanced collective honor of Liuzhou's "Implementation of New Development Concept Award" in 2021.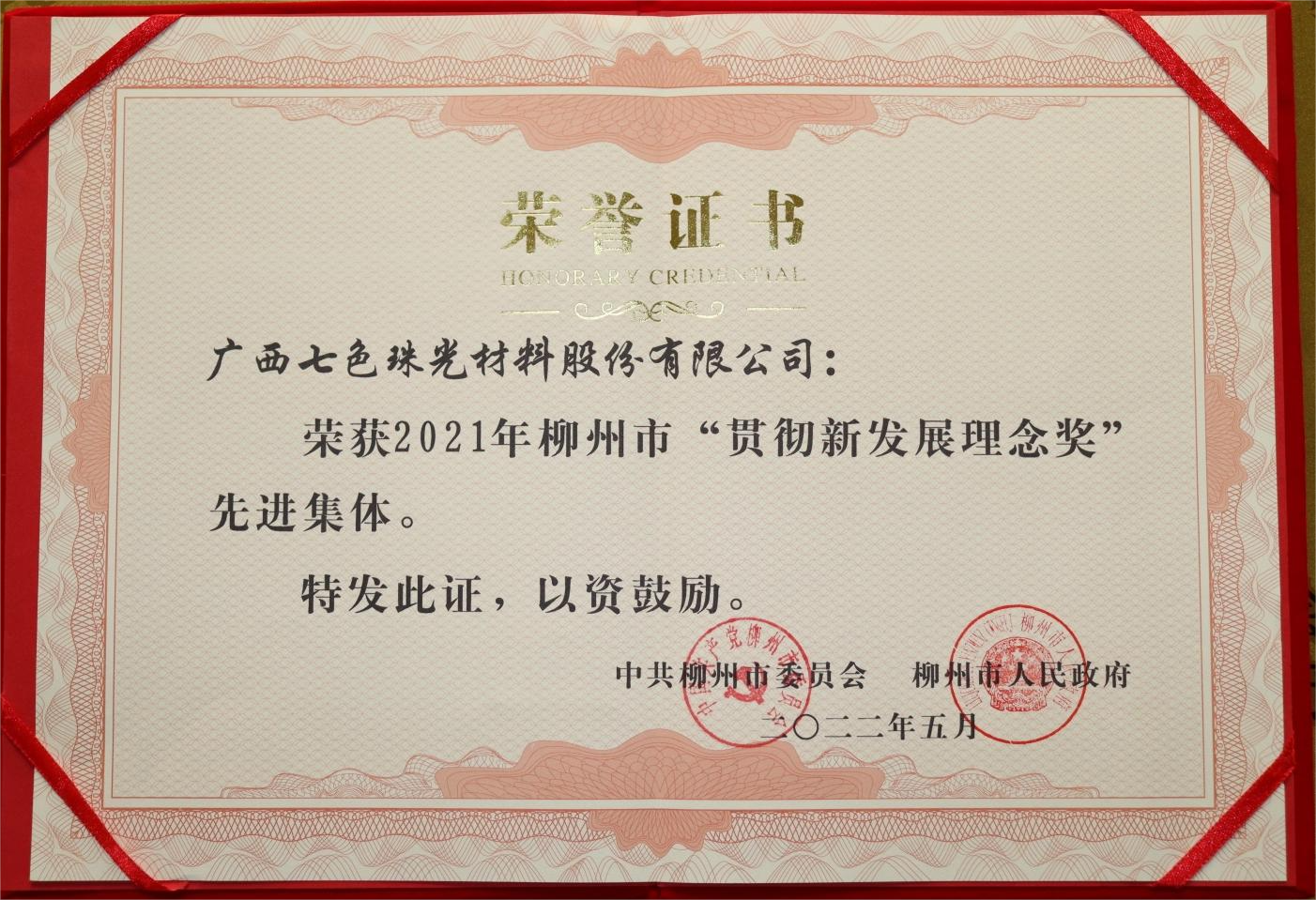 In 2021, under the leadership and support of party committees and governments at all levels, Chesir will deeply practice the new development concept of "innovation, coordination, greenness, openness and sharing", making great efforts and good news. Driven by technological innovation, the company continuously consolidates production, optimizes business operations, and vigorously invests in production and research and development. It will be listed on the main board of the Hong Kong Stock Exchange in July 2021, officially landing on the international market, becoming the first listed new material company in Guangxi. Winning the 2021 Liuzhou's "Implementation of New Development Concept Award Advanced Collective Commendation" is the best feedback for the company's insistence on closely and deeply integrating the "new development concept" with the company's development, and actively performing the new development pattern. .
Chesir will always adhere to the comprehensive implementation of the new development concept, keeping its unity and working hard to make positive contributions, and show responsibility and write a new chapter of development in the new journey of accelerating the construction of a modern manufacturing city and building a trillion-dollar industrial city in Liuzhou.