[GOOD NEWS] CHESIR Labor Union won the title of "Model Staffs Home of the District"
2020-04-11
classification:Corporate News
Recently, the labor union of Guangxi Chesir Pearl Material Co., Ltd. was awarded the honorary title of "Model Staffs Home of the District" by the Autonomous Region Federation of Labor Unions. On April 9, Li Youjun, Party Secretary of Luzhai County Federation of Labor Unions, went to Chesir to award the company's trade union.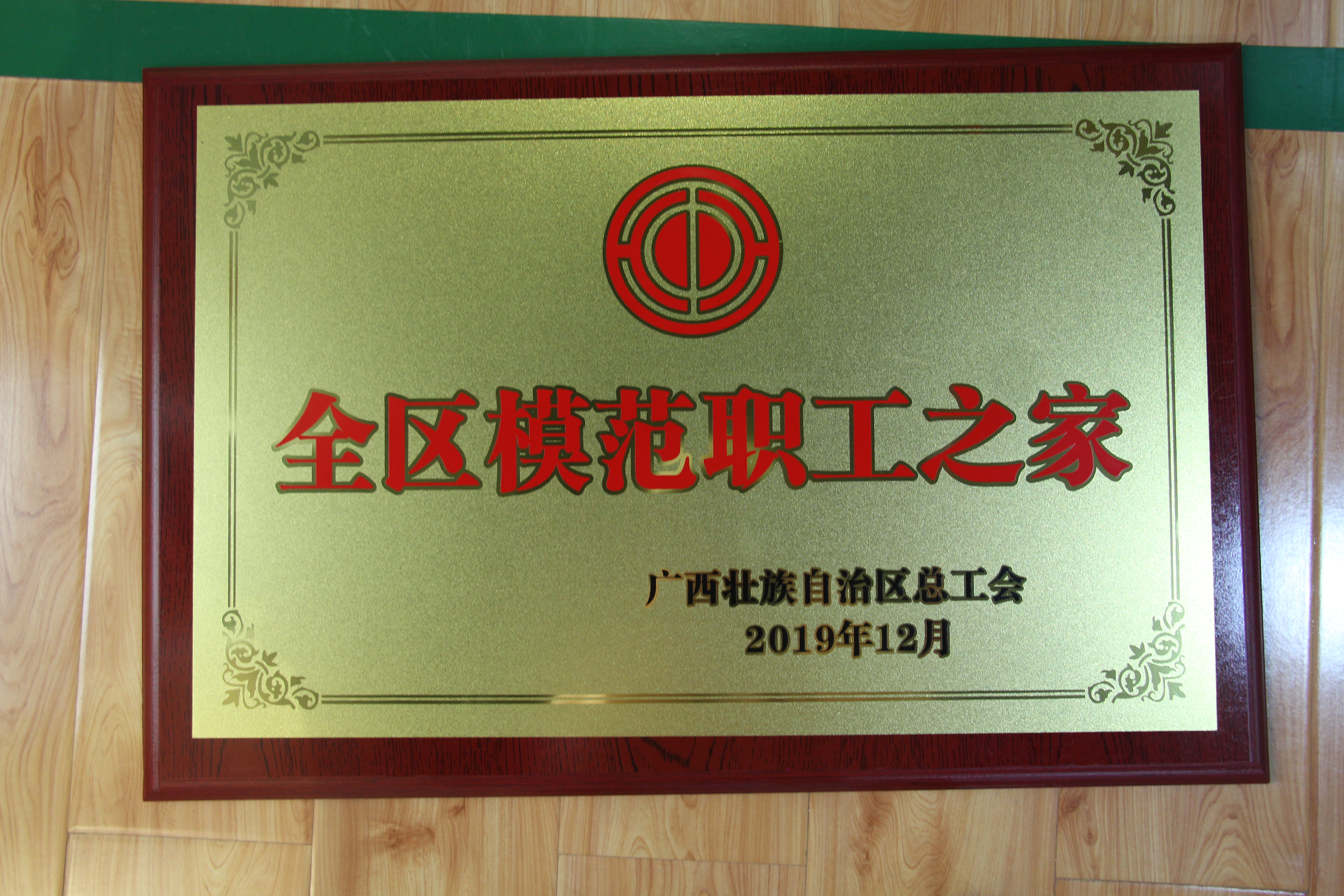 Chesir Labor Union has been appraised as an advanced labor union organization many times, and won the honorary title of "Model Unit of Liuzhou Model Staffs Home". The union was awarded the "Model Staffs Home of the District" this time, which is closely related to its unremitting efforts to build the company's corporate culture.
The union has always innovated its work with new positioning, new requirements, and new ideas, combined the construction of staff homes with the construction of corporate culture, continuously promoted the activities of home building, and committed to creating a warm home for staffs. The union strengthens staffs' sense of belonging to the company by building staff activity centers and carrying out employee activities, and the company's corporate culture has been further developed.
Over the years, under the leadership of superior labor unions, the Chesir labor union has focused on the development goals of the enterprise and earnestly fulfilled the functions of the trade union. It has achieved good results in promoting democratic management of the enterprise, staff quality projects, corporate culture construction, and family building activities. At the same time, on the basis of fulfilling the basic duties of safeguarding the legitimate rights and interests of staffs, it has intensified its efforts to carry out legal activities, health and cultural and entertainment activities for employees. Carry out good labor competitions and job skill comparisons around the work of the enterprise center, promote staffs to improve their technical level, enhance innovation capabilities, encourage staffs to strive for value, and make new contributions to the company's development.