Thanksgiving, love, responsibility, fighting the epidemic, CHESIR in action
2020-02-08
classification:Corporate News
A difficult one, P Plus support! Since the outbreak of the new coronavirus, Su Er Tian, ​​Chairman of CHESIR, has attached great importance to the prevention and control of the epidemic, and immediately began to deploy various measures to prevent and control the epidemic, and led all employees to win the epidemic prevention with practical actions. Contribute to control the battle. CHESIR quickly established an epidemic prevention and control leading group, introduced a series of prevention and control measures, and immediately mobilized all employees of the company to raise funds for the fight against the epidemic.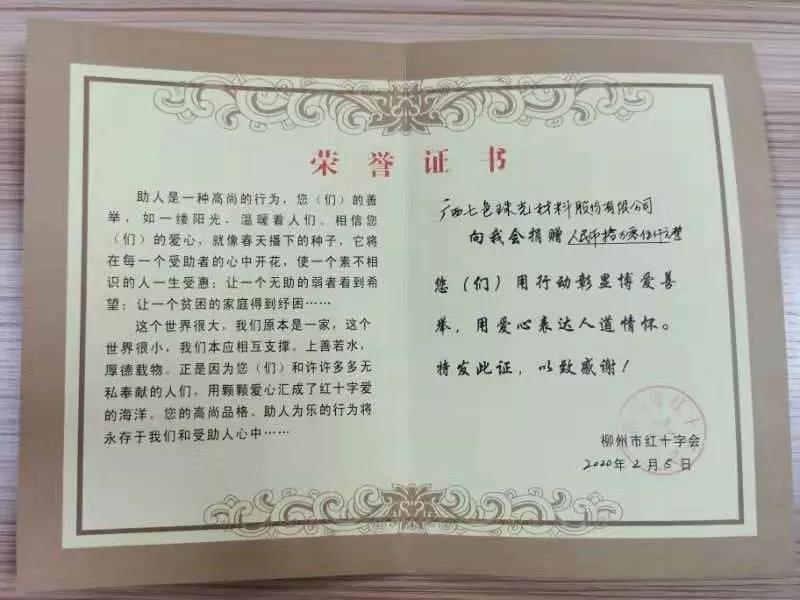 The call of Chairman Su Ertian has received positive responses from all employees of the company. Although most of the employees are not at work due to the long Spring Festival holiday, in order to pass the donation proposal to every employee in the first time, with the assistance of the company's party branch, everyone actively spread the donation information through WeChat and other methods. The fundraising work was completed in a short period of 2 days, and it was remitted to the donation account of the Liuzhou Red Cross Society on February 5.
In addition, during the Spring Festival, Chairman Suertian has been paying attention to the situation of the epidemic, personally arranged the financing of protective materials, and contacted CHESIR International partners as soon as possible, asking them to assist in purchasing medical protective materials, preparing for the resumption of work and donating , Go all out to help win this battle against the epidemic.
This is a war without gunpowder. Although we did not personally go to the battlefield, CHESIR social welfare concept of "gratefulness, love and responsibility" has always been rooted in the hearts of every employee of the company. We will actively respond to the country's call to fight the epidemic, fully do well in employee care, resume work after the holiday, and daily epidemic prevention. We firmly believe that we will be able to win this battle against the epidemic.