Mr Wei Ken and His Delegation Visit GLOBAL NEW MATERIAL INTERNATIONAL for Research and Guidance
2023-09-16
classification:Leaders's Visits
On the afternoon of September 14th, Mr Wei Ken (韦肯), Secretary of the Party Committee and Director of Liuzhou Taxation Bureau, led a team to visit GLOBAL NEW MATERIAL INTERNATIONAL to carry out research work, and delivered the latest tax policies to enterprises to promote our high-quality development. Mr SU Ertian, Chairman of the Board of Directors of GLOBAL NEW MATERIAL INTERNATIONAL, warmly received him.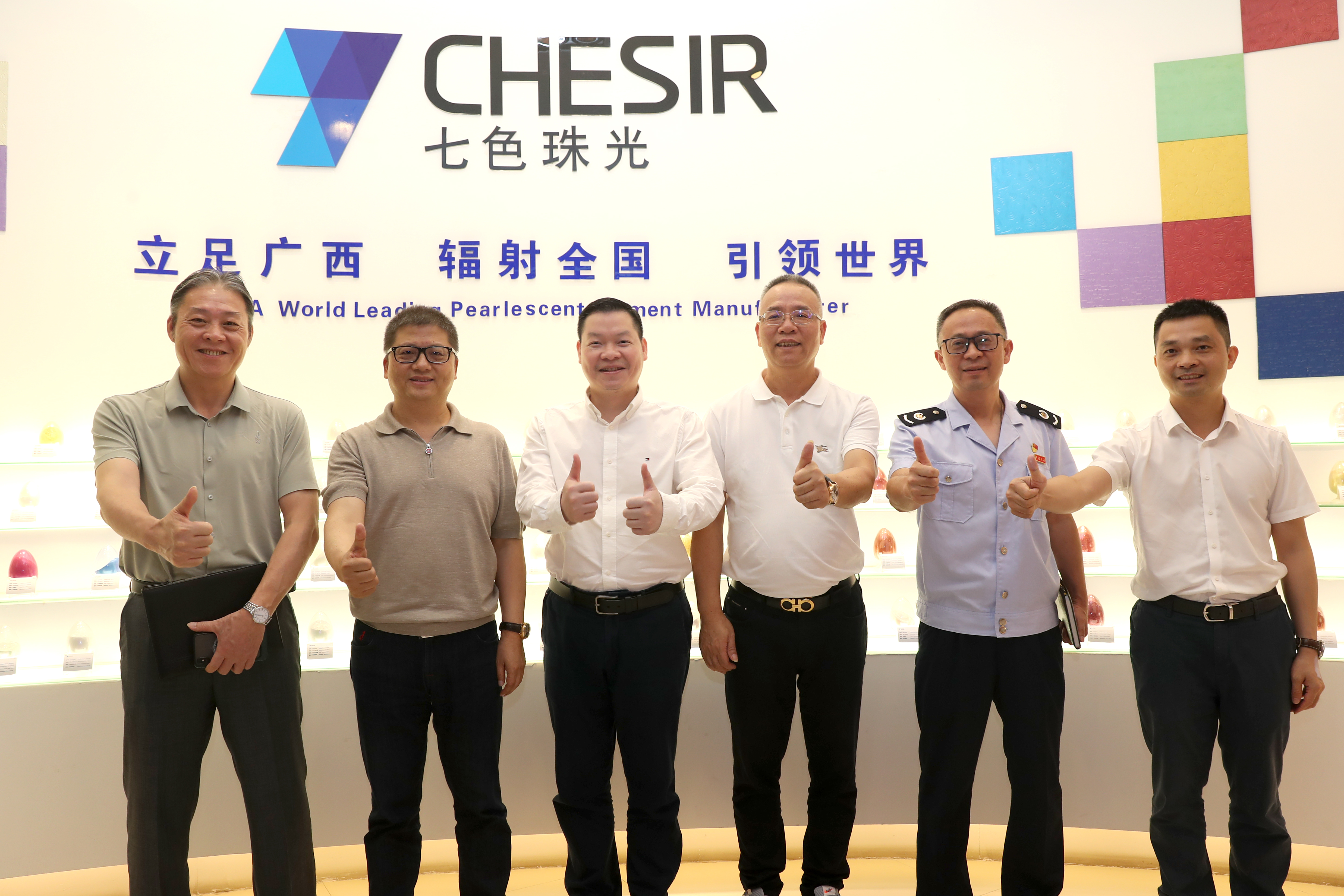 Mr Wei Ken and his delegation visited the Product Exhibition Hall, Corporate Culture Exhibition Hall and Technology R&D Center in GLOBAL NEW MATERIAL INTERNATIONAL to learn more about the company's production and operation, development planning, R&D innovation and the implementation of tax benefits. In the R&D center, Mr Wei Ken went deep into the R&D laboratory of new energy materials and pearlescent materials, observed the testing experiments and had in-depth exchanges with technicians. He delivered a speech on tax benefits for technology research and development and high-end talent, and consulted with enterprise on their opinions and suggestions on implementing tax policies and the convenience of tax handling.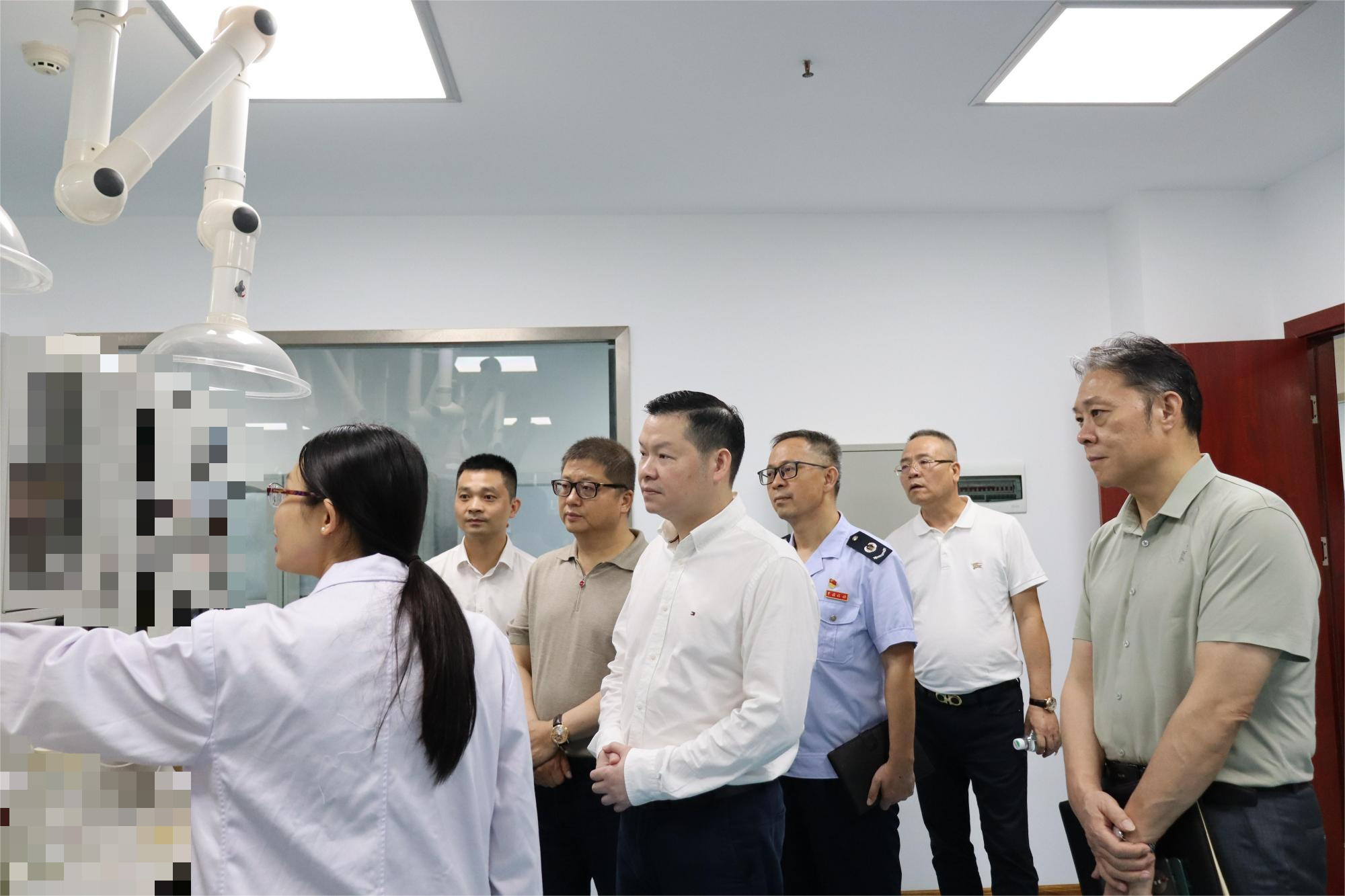 Mr Wei Ken stated that if enterprises have needs, tax department will respond. He hopes that two sides will further strengthen communication and contact. The tax department will continue to do a good job in the implementation of preferential tax policies and optimize the business environment. With standardized, refined and efficient services, the tax department helps enterprises to fully enjoy the dividends of tax policies in the process of development, helps enterprises to achieve stability and long-term development, and jointly contributes to the high-quality development of the regional economy.
Mr SU Ertian (苏尔田) has expressed his heartfelt thanks to the tax department for its strong support over the years. He said that the company will adhere to the basic strategy of "endogenous development and outward expansion". Under the guidance and help of the tax department, the company accelerated the production increase of the second phase of the project, and did a good job in the integration with South Korea's CQV merger and acquisition. It will continuously improve the efficiency and competitiveness of the enterprise, concentrate its efforts to expand the enterprise, strengthen products, optimize the brand, and finally contribute to local economy.
Ms Lu Fangmei (陆芳梅), Deputy Director of the Second Taxation Branch of Liuzhou Taxation Bureau, Mr Tang Jingkun (唐景琨), Senior Level-4 Sponsor of Liuzhou Taxation Bureau, Mr Zhou Song (周嵩), Secretary of the Party Committee and Director of Luzhai County Taxation Bureau, Mr. ZHOU Fangchao (周方超) and Mr Jin Zengqin (金增勤), Vice Presidents of GLOBAL NEW MATERIAL INTERNATIONAL, and other leaders participated in the research activities.