ECS 2023|On the second day of the exhibition, the highlights of Global New Material International continued to be presented
2023-03-30
classification:Exhibition News
On March 29, the second day of the European Coatings Show (ECS 2023), the exhibition site continued the popularity and climax of the opening day, with the heat still unabated, and a continuous stream of people came to watch the exhibition.
At the Global New Material International Booth [1-621], there are constantly customers from various countries stopping, listening to explanations, or negotiating cooperation.
At this European grand event, the high-performance pearlescent material products independently developed by Global New Material International, such as water-based coatings, powder coatings, and chameleon series, attracted a large number of attendees to consult and received the attention and favor of many attendees. Everywhere, you can see the technical personnel, and discuss solutions from product introductions, color customization schemes, technical consulting, and other aspects to visiting new and old merchants. Since the opening of the exhibition two days ago, several cooperation intentions have been reached.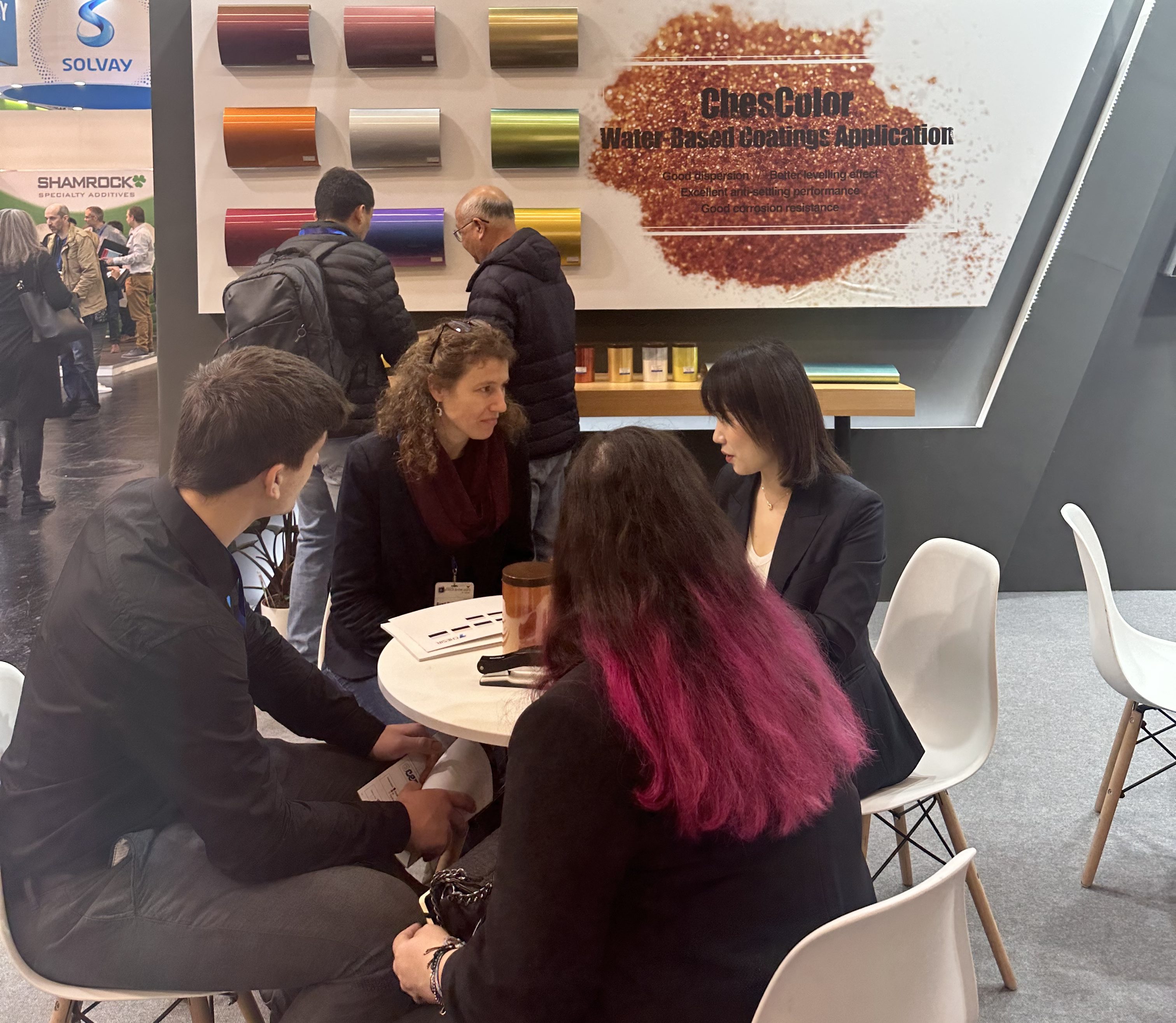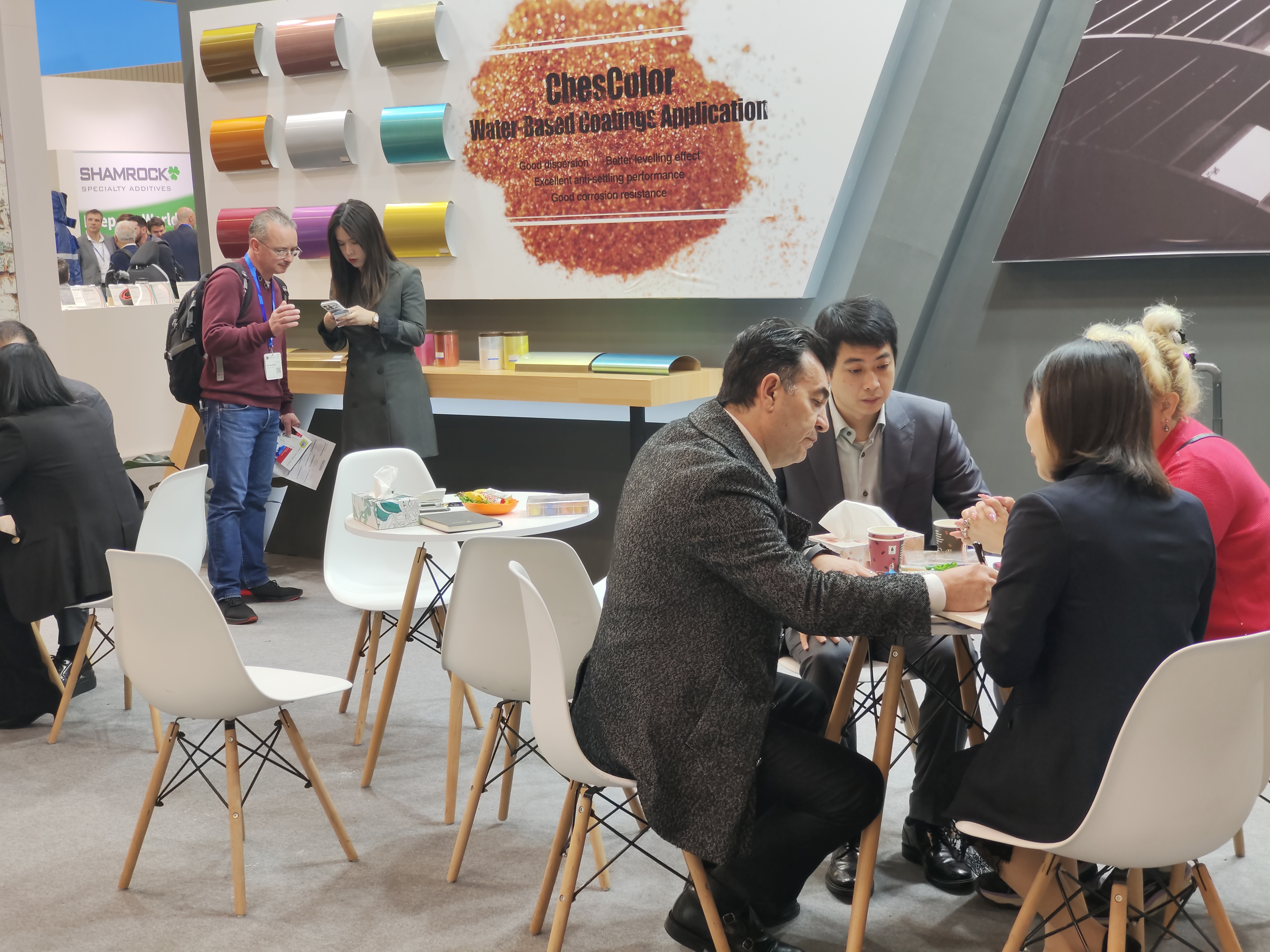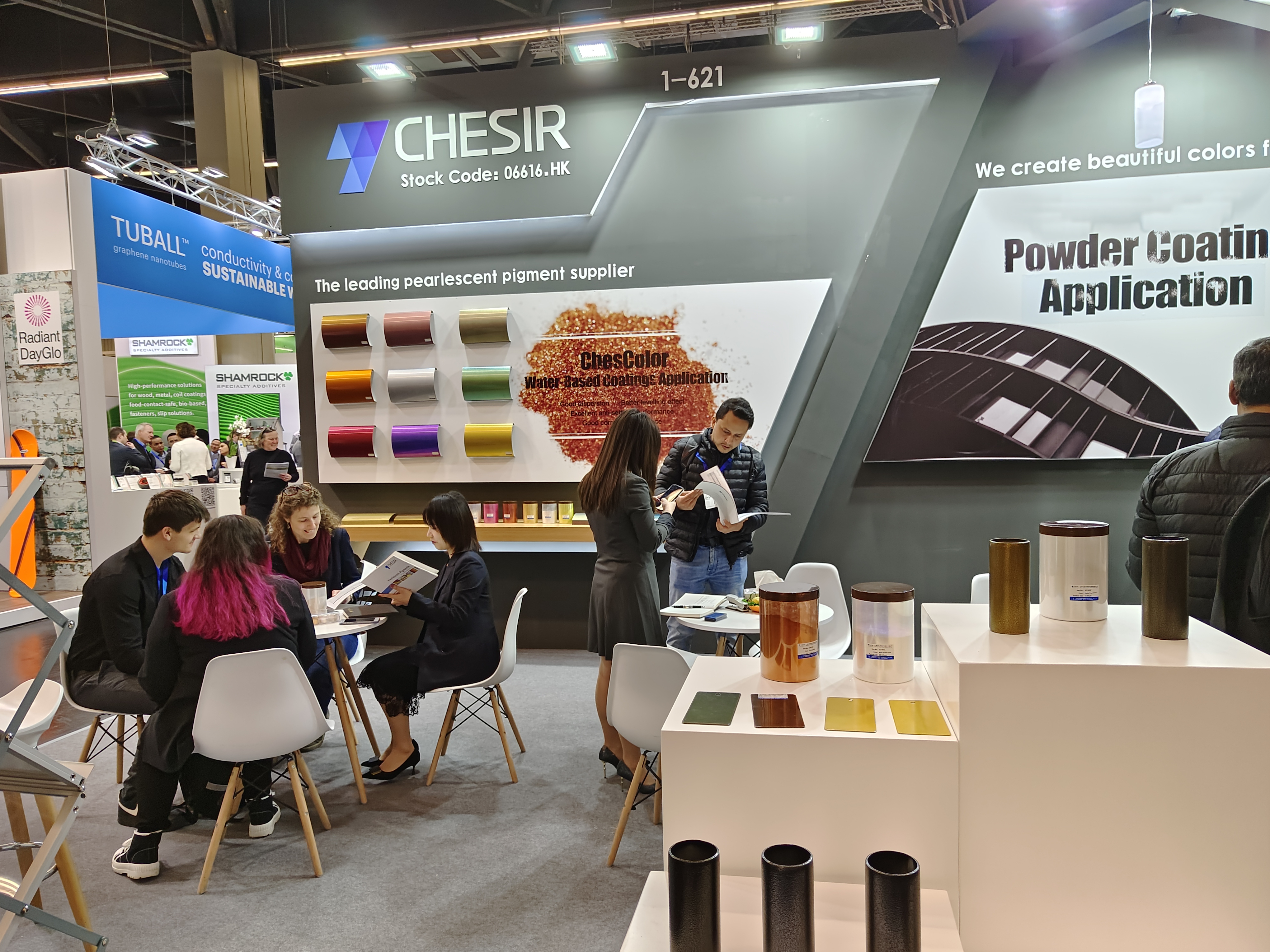 Tomorrow is the last day of the extension
Brilliance shall not to be missed
Welcome to Global New Material International Booth [1-621]
Reach cooperation and win-win future!