PCHi2023The Perfect Ending of the Chesir's Harvest is Full. Goodbye to Guangzhou Paint Exhibition!
2023-02-19
classification:Exhibition News
On February 17, the three-day China Personal Care and Homecare Ingredients (PCHi2023) was successfully closed at the Guangzhou Canton Fair. At the PCHi2023 grand event, the Chesir's booth, which was carefully planned and dressed, was very popular, and the exhibition team was full of harvest!
Now let's take you back to the live scene of the Chesir's booth!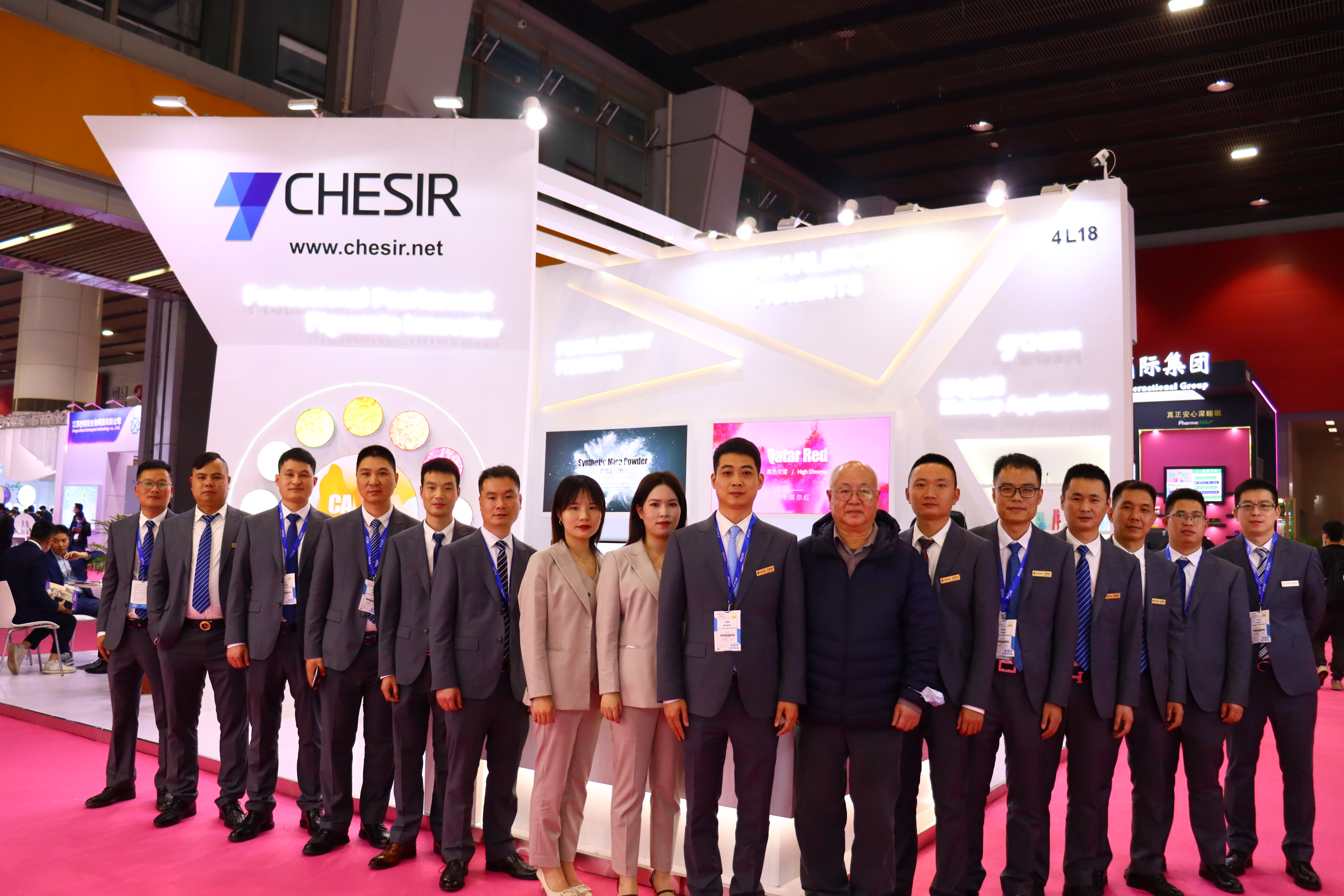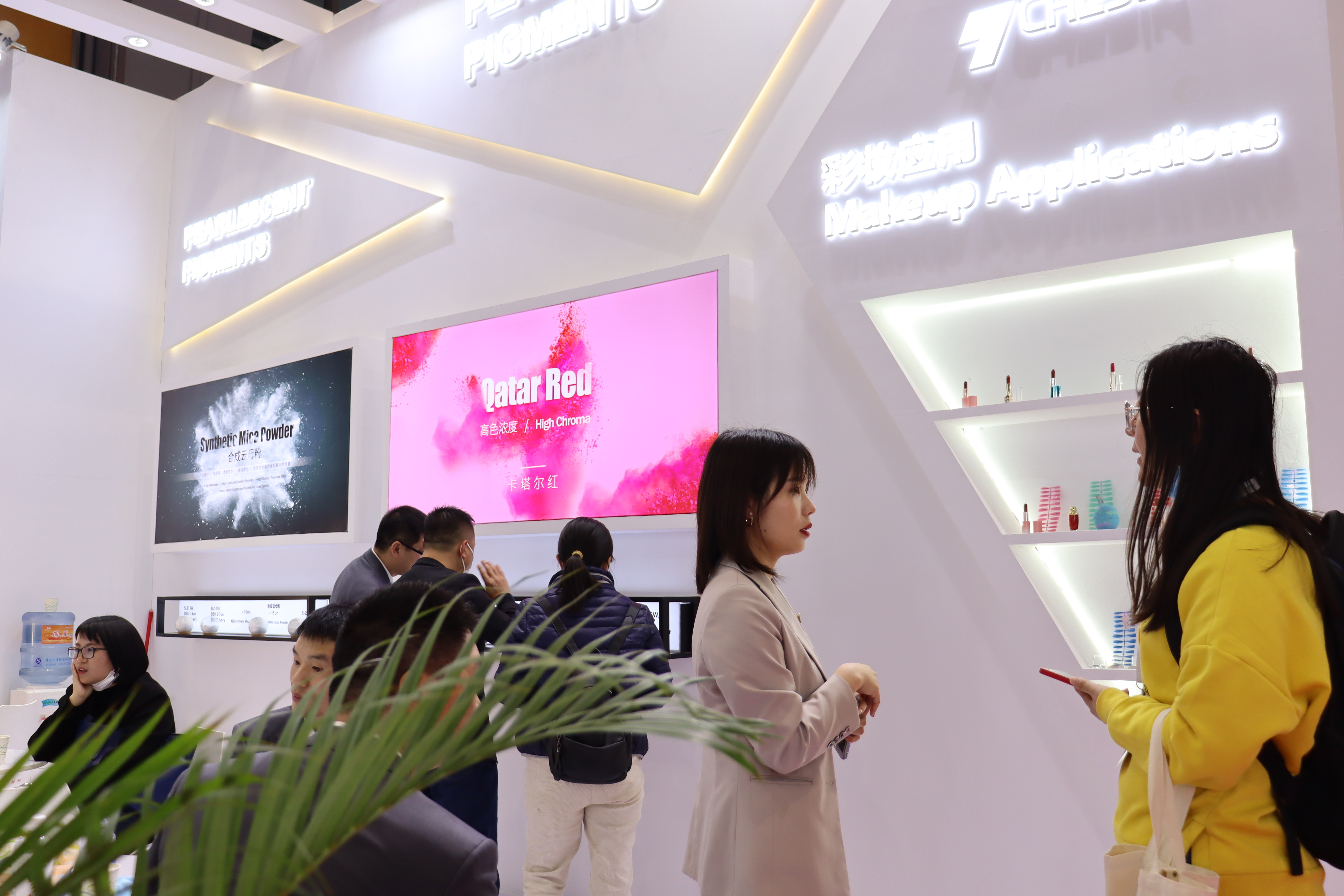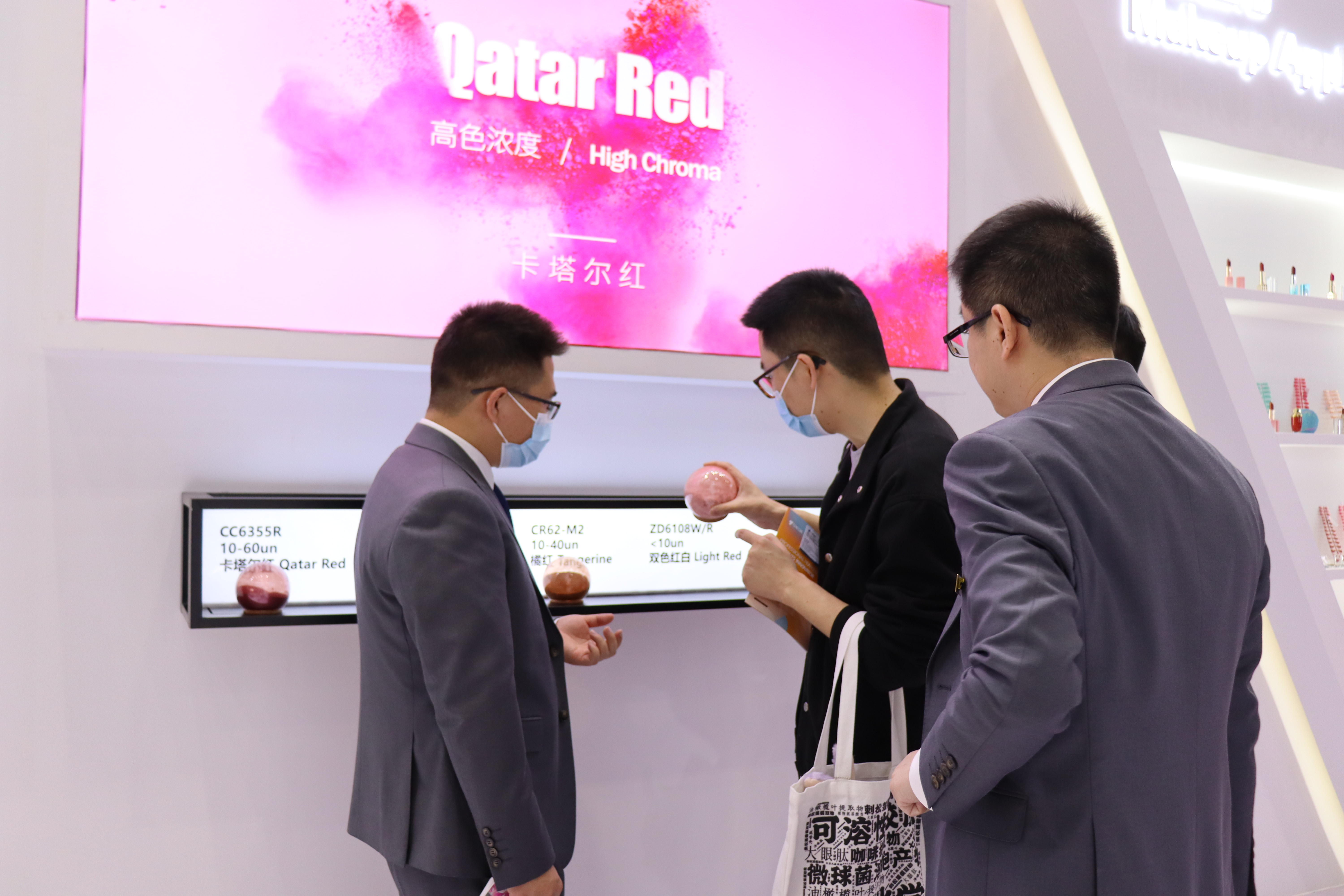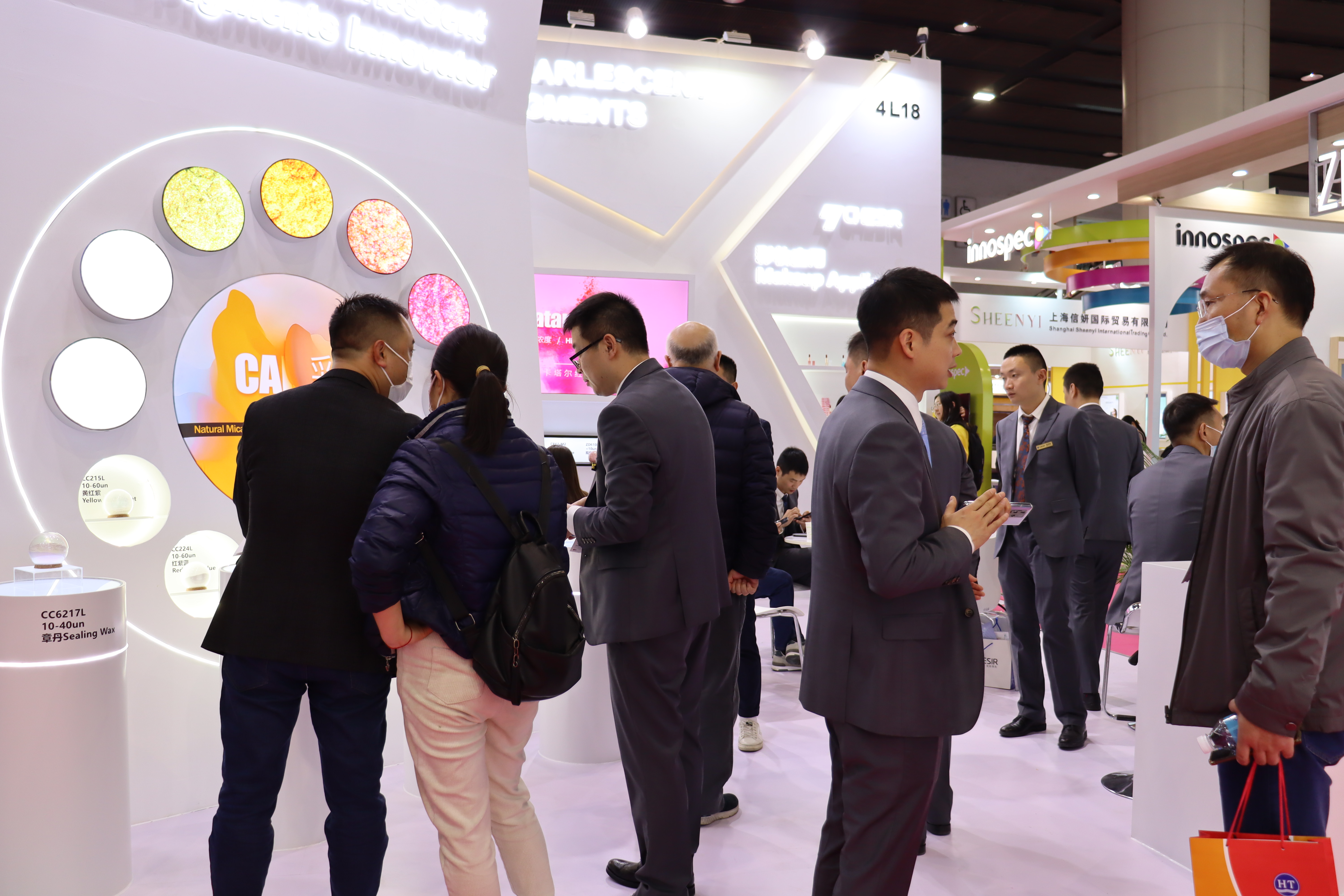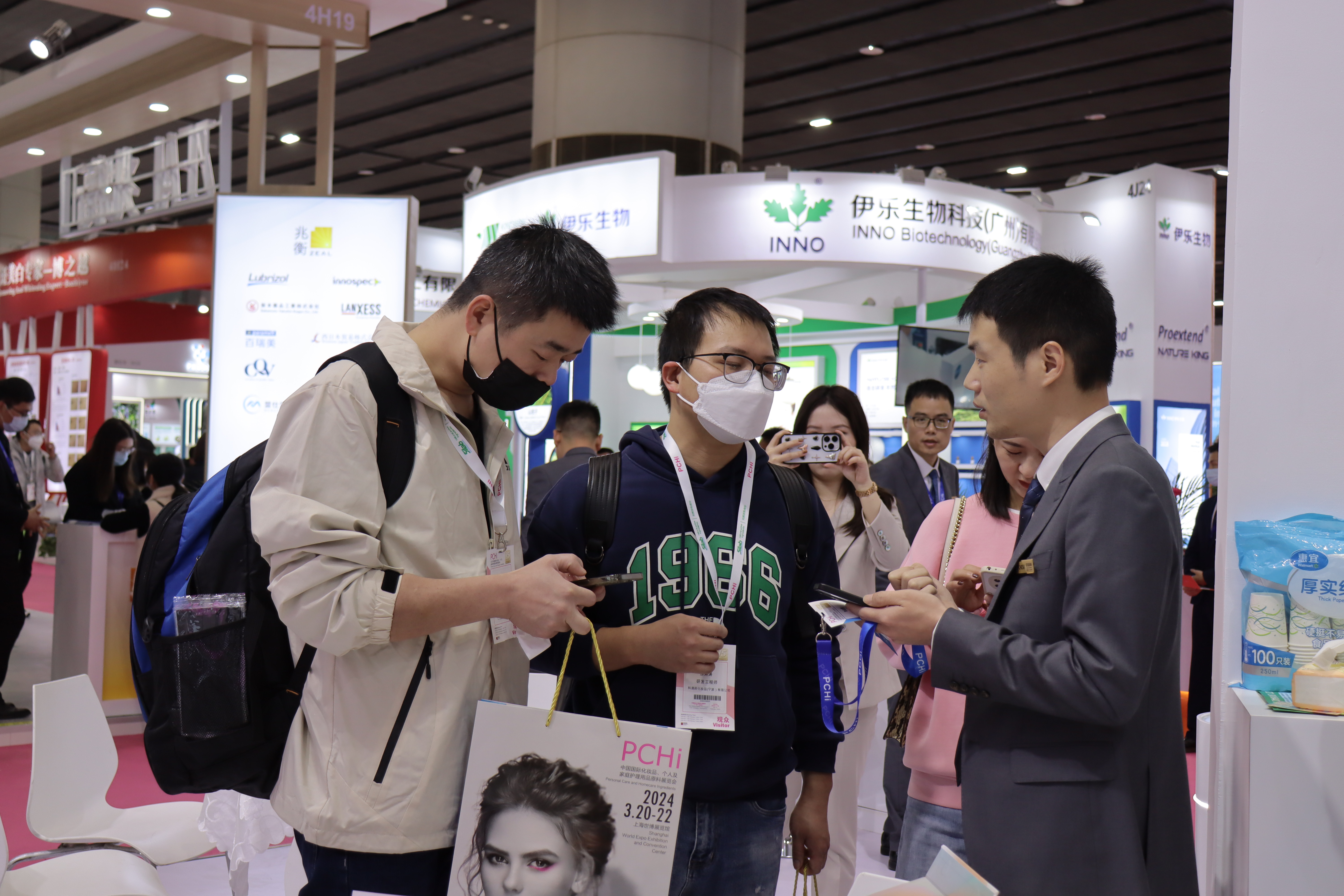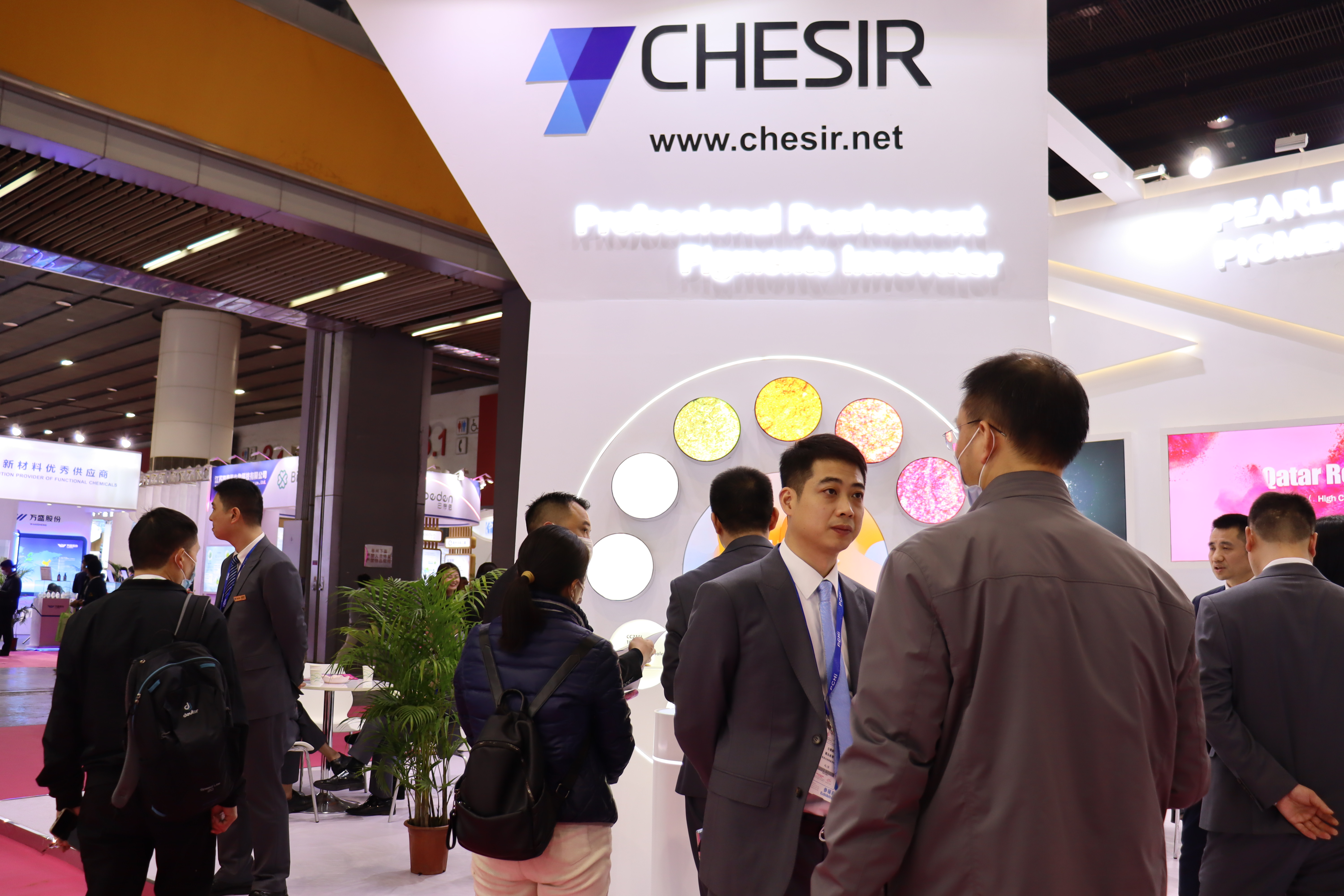 During the three-day exhibition period, the Chesir attracted nearly 1000 customers to consult and negotiate with its high-quality products and comprehensive professional introduction services. Many exhibitors were interested in the cosmetics grade pearlescent pigment products exhibited by the Chesir. The consultation enthusiasm was high. There was a profound exchange and discussion with our technical team on the spot.
The seven cosmetics series on display are all the exclusive innovative products independently developed by the company. While showing the superior performance of the products to the visitors, it also shows our strong product research and development capabilities and deep technical accumulation. The cosmetics grade pearlescent pigment of the company is a pearlescent pigment specially used in the cosmetics industry. The good product use effect and skin feeling experience of various series of products are highly praised by the visitors. Many businesses have launched in-depth cooperation discussions with the Chesir.
Starting with this exhibition, the company's sales business will also be fully launched in 2023. The subsequent company will continue to develop more high-quality products, continue to meet market demand, continue to create better experience and higher quality value for customers, and add luster to beauty!
【PCHi2023】Popular products
The cosmetics grade chameleon series, Qatar red series and other new products have brought warm and shining beautiful colors to this cosmetics exhibition, and become the popular products of this exhibition.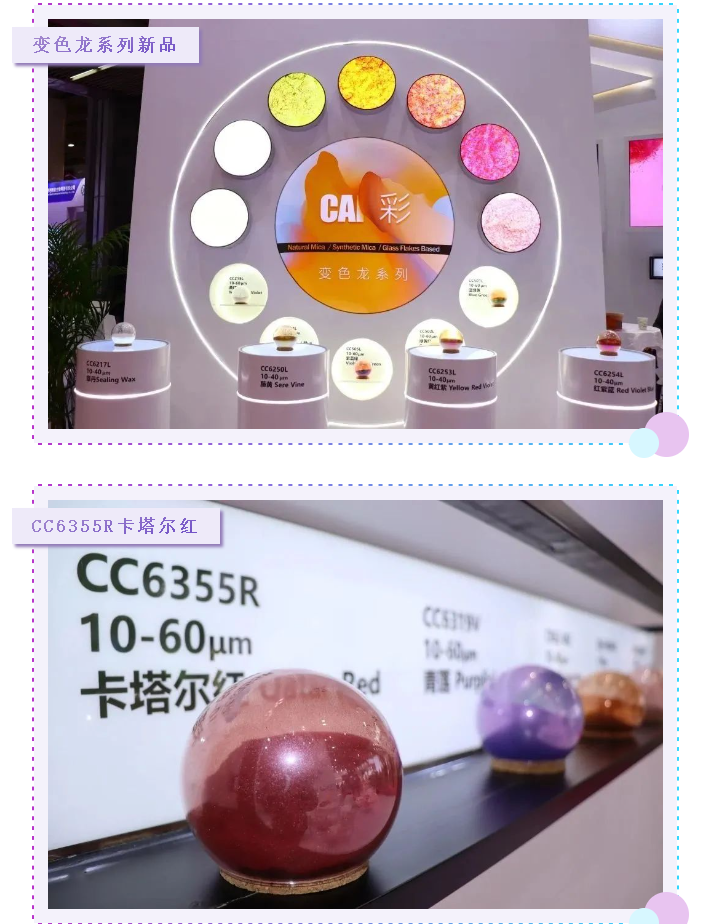 The exhibition will come to a perfect end
Set out again with the ChesirNext Station
[China International Paint Exhibition]
Chesir's Booth No.3.1F11
More highlights to be continued