PCHi 2023|Chesir makes a stunning debut with many new cosmetics products!
2023-02-15
classification:Exhibition News
On February 15, 2023, Personal Care and Homecare Ingredients(PCHi) was grandly started in Guangzhou. As the first major exhibition of cosmetics raw materials this year, PCHi attracted more than 700 raw material merchants and nearly 1000 brand merchants to participate in the exhibition, hundreds of industry experts came on stage to share, dozens of enterprise engineers roadshows, and tens of thousands of professional visitors attended. GuangXi Chesir Pearl Material Co., Ltd. appeared at the exhibition with a number of new products. The company's global debut new product "Qatar Red" attracted many eyeballs once it appeared. Guests came to consult with it in an endless stream, and the booth atmosphere was warm. The seven-color pearly booth is located at the 4L18 booth in Hall 4. Welcome to exchange views.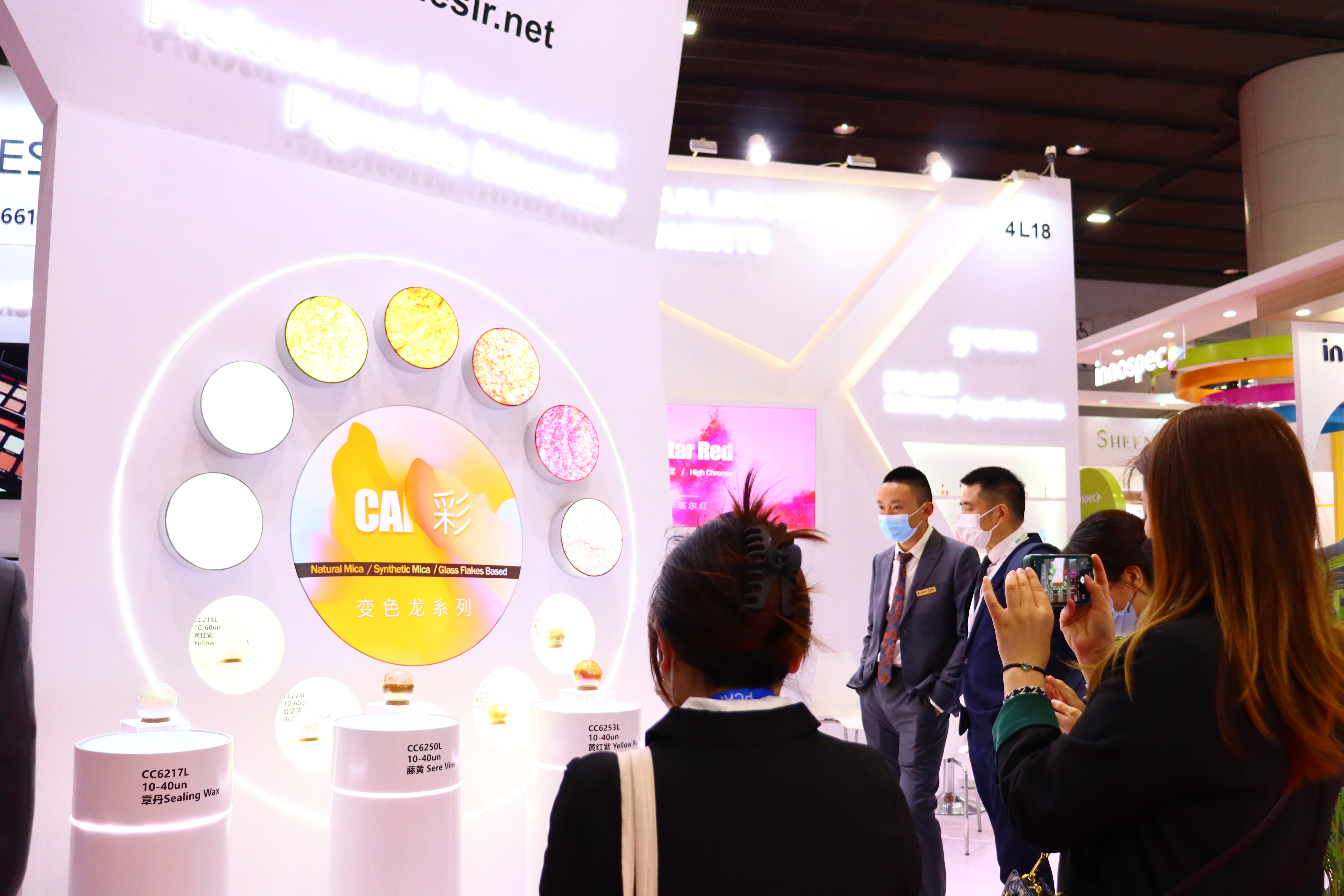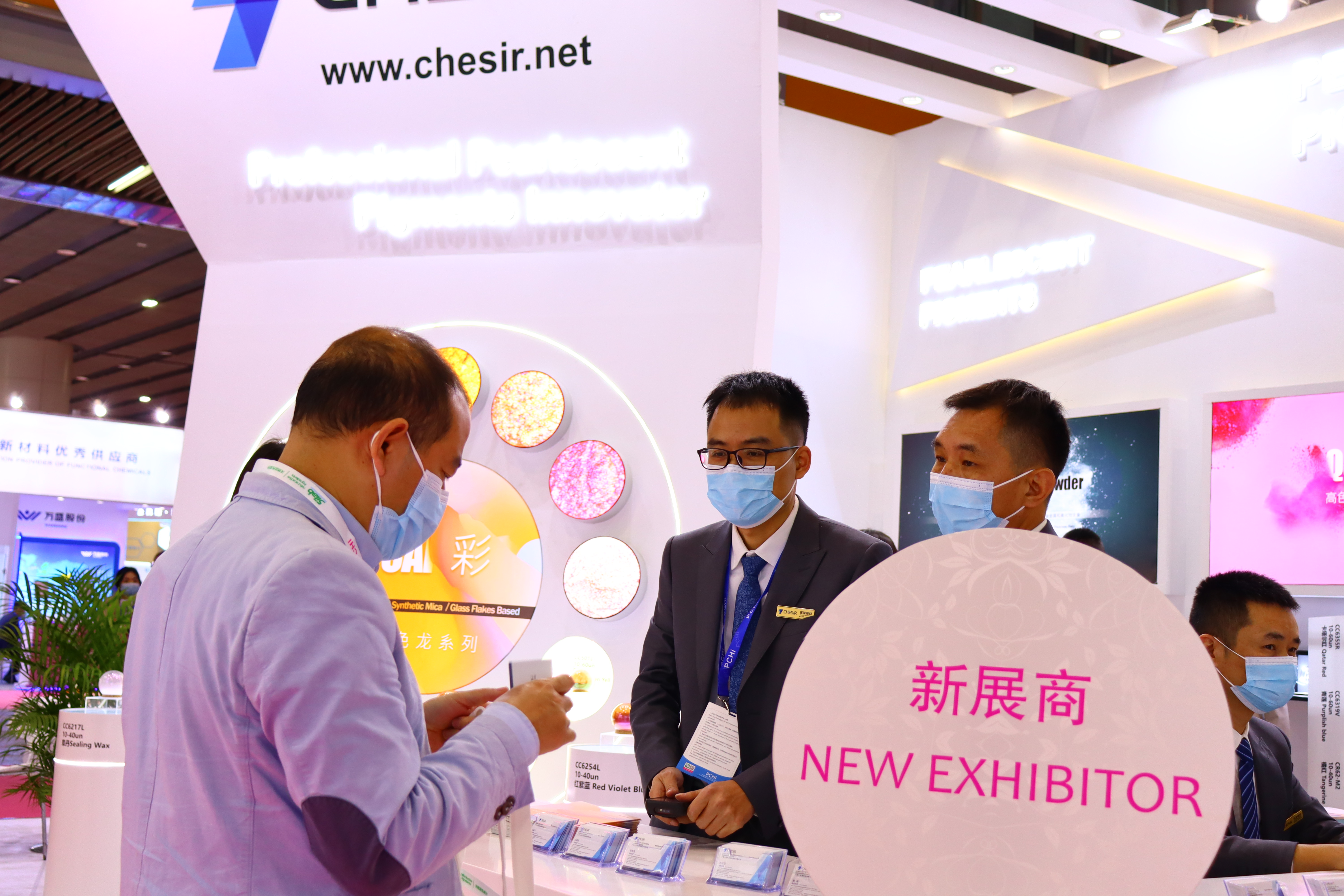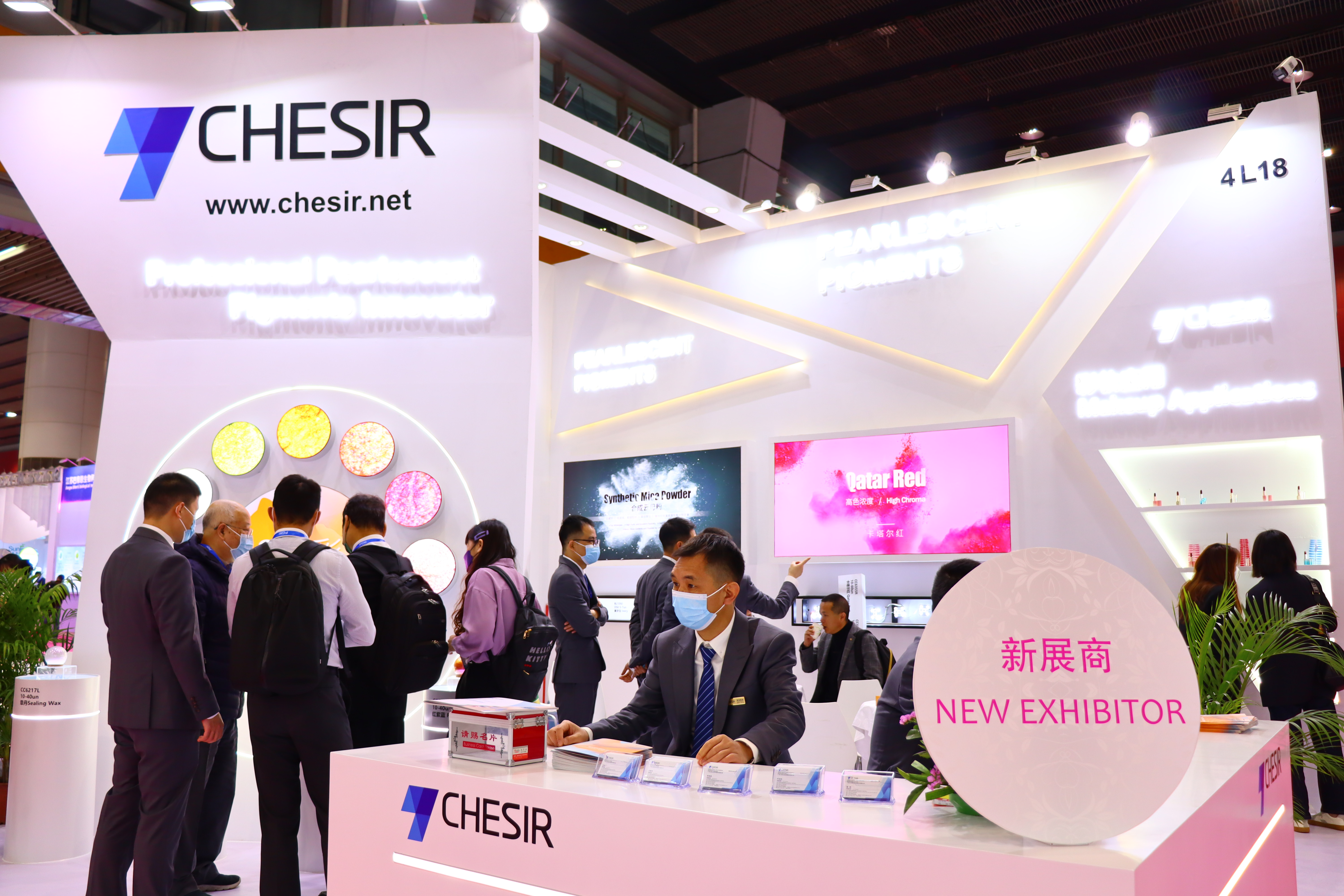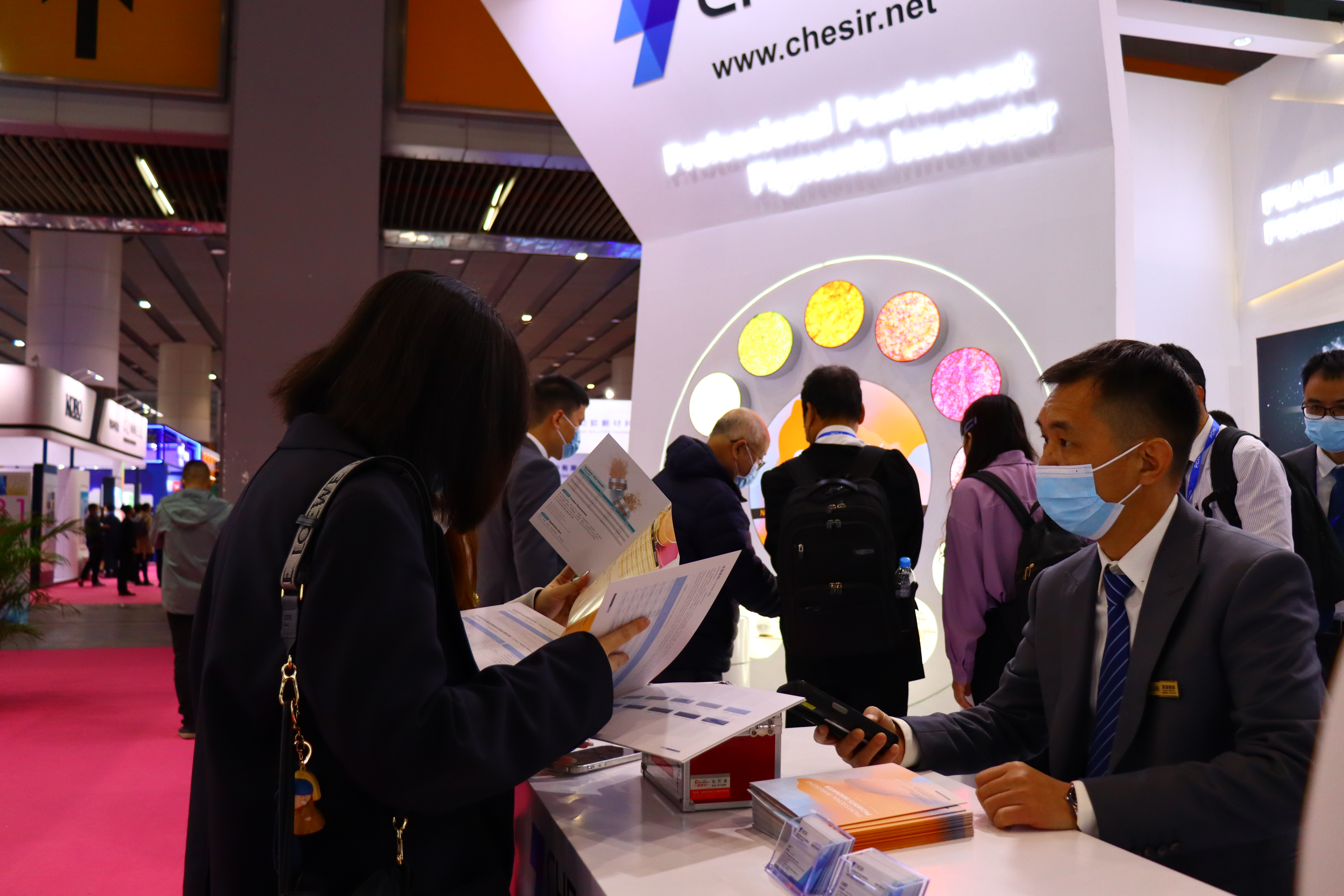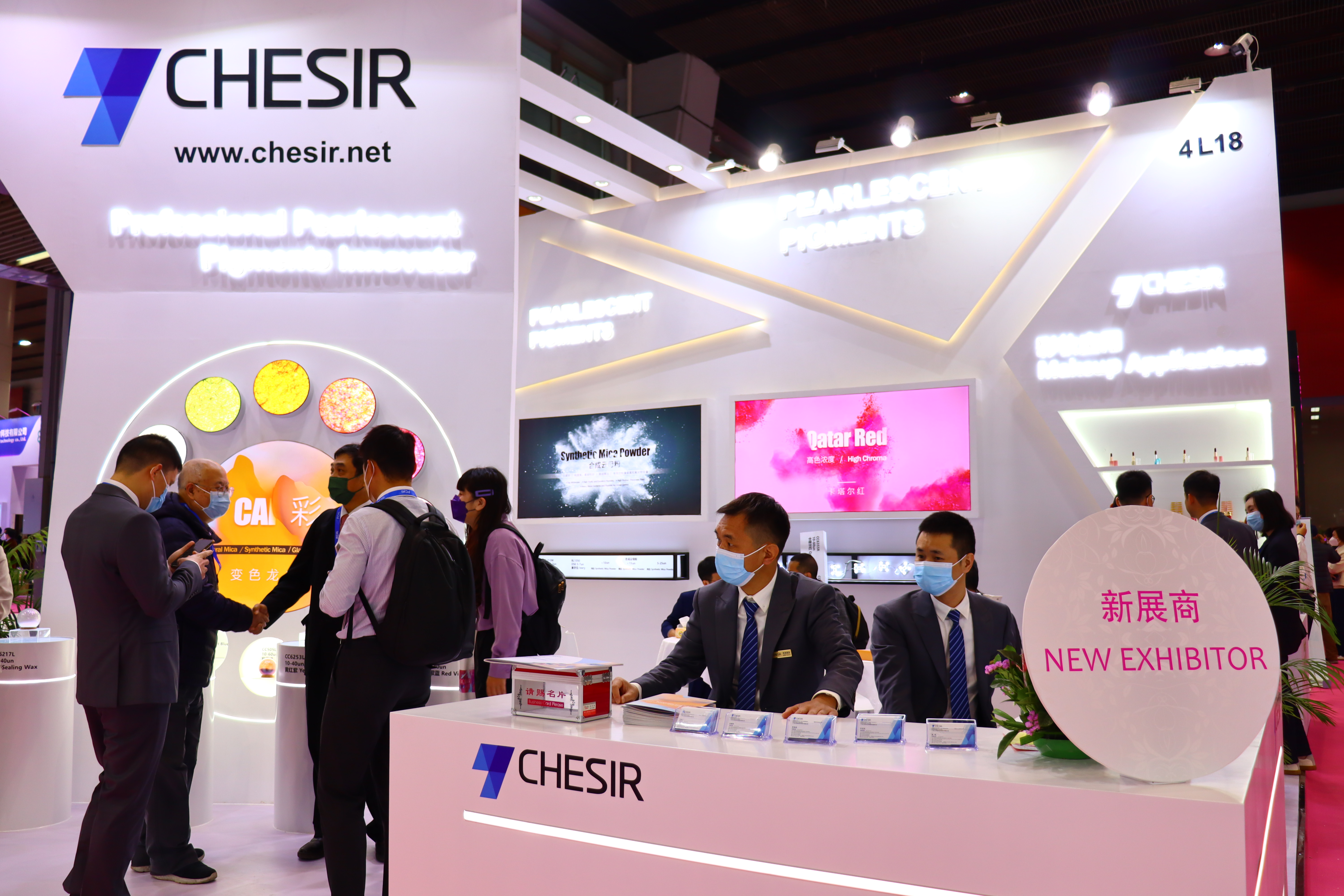 On the first day of the exhibition, the crowd was surging and the enthusiasm of the audience was high. With the theme of "adding luster to beauty", the Chesir brings 52 cosmetics grade pearlescent pigment products in seven series of "Dan(red), Qing(cyan), Dai(livid), Jin(golden), Cai(fresh), Cui(green) and Synthetic Mica Powder", and also launched 10 new products in two series of newly developed "Qatar Red" and color-changing cosmetics, which attracted many guests to stop for consultation and business negotiation, and gained high attention and popularity at the exhibition site.
The new cosmetics on display are the integration and innovation of current fashion and traditional aesthetics. From the perspective of users, we think about the new needs of consumers in the new era, summarize the freedom and romantic aesthetics under modern aesthetics, explore the cultural connotation and artistic style contained in each color, and give play to the core strength of scientific and technological innovation, so as to create new products with unique artistry and fashion sense.
【PCHi 2023】Popular products on the first day: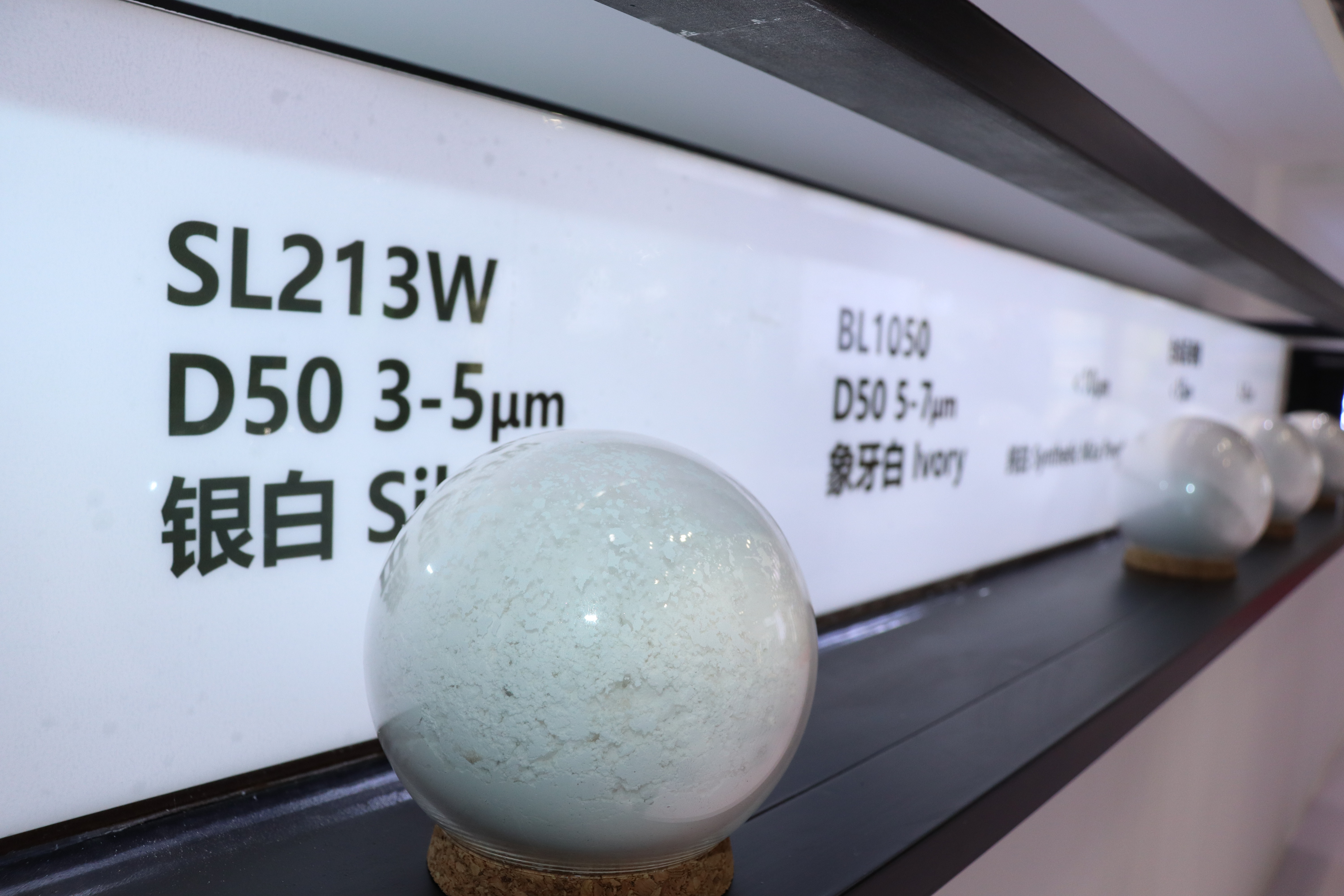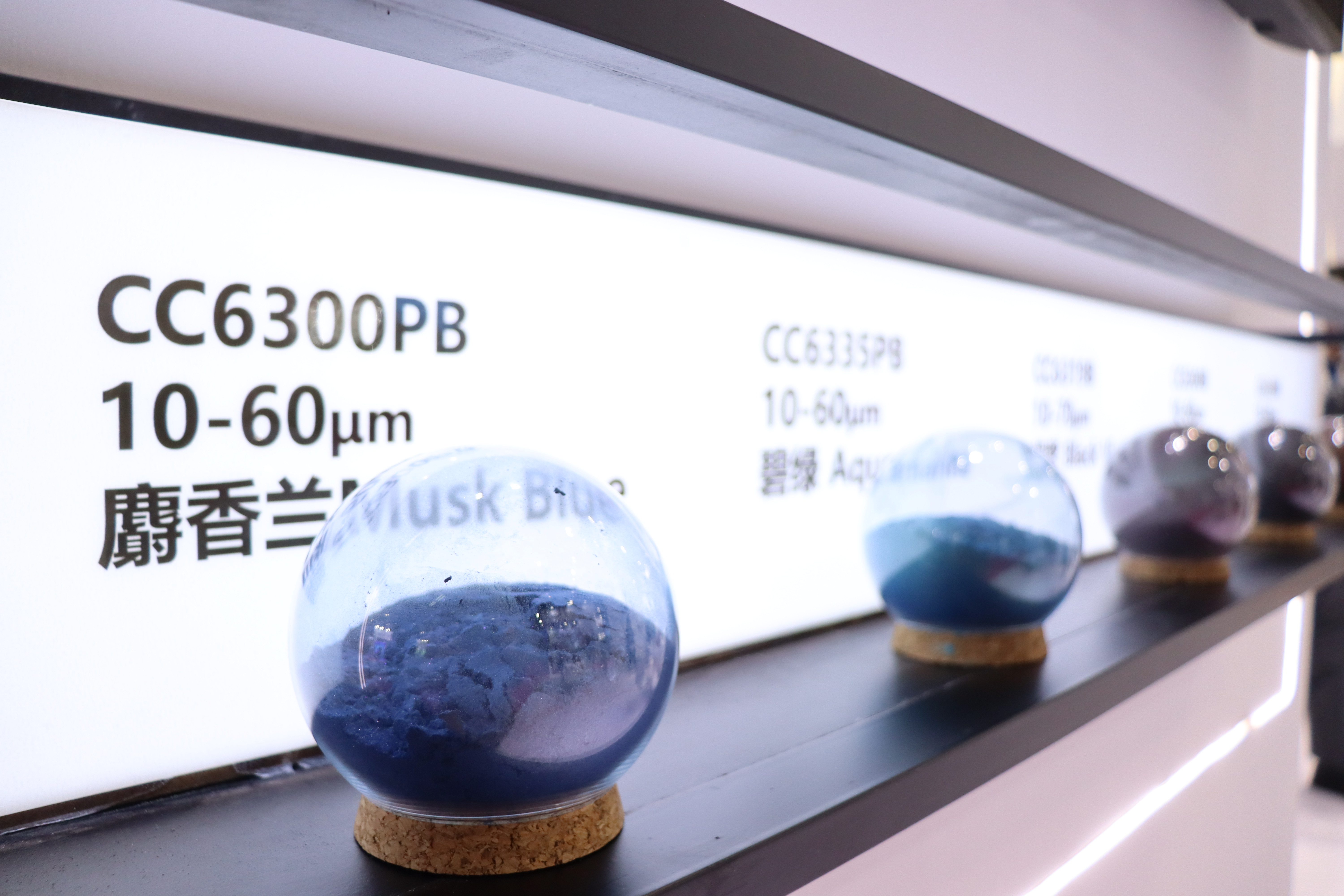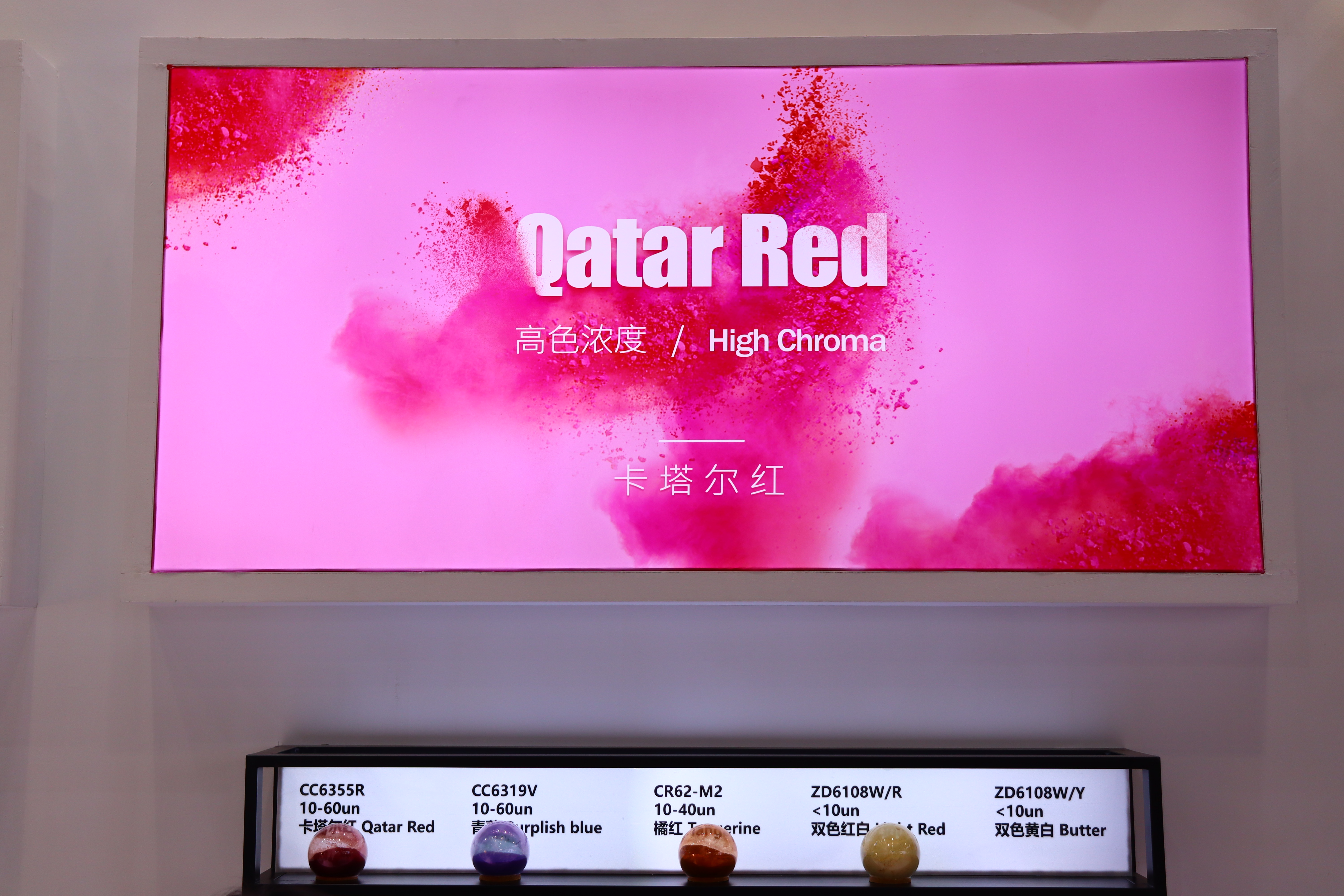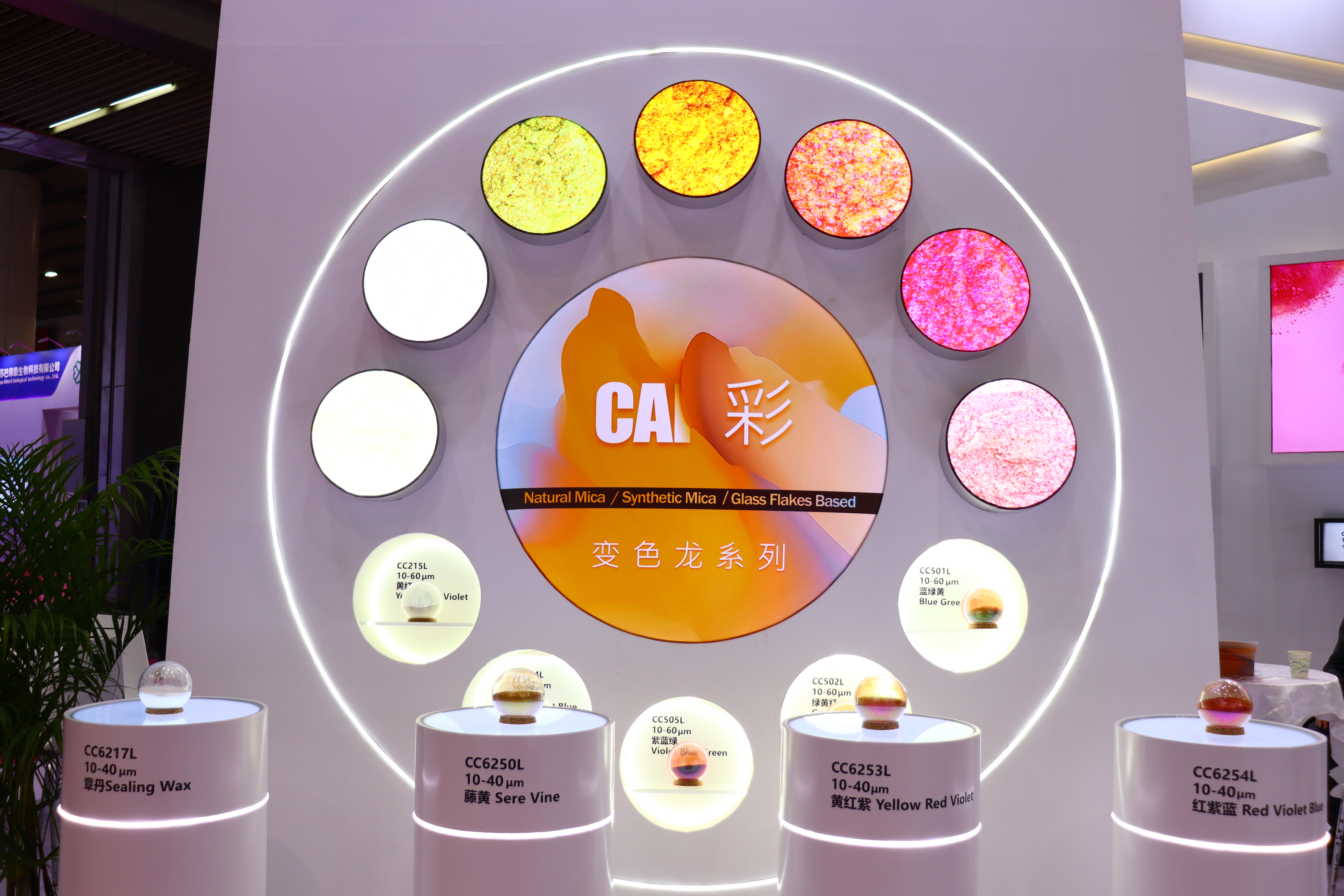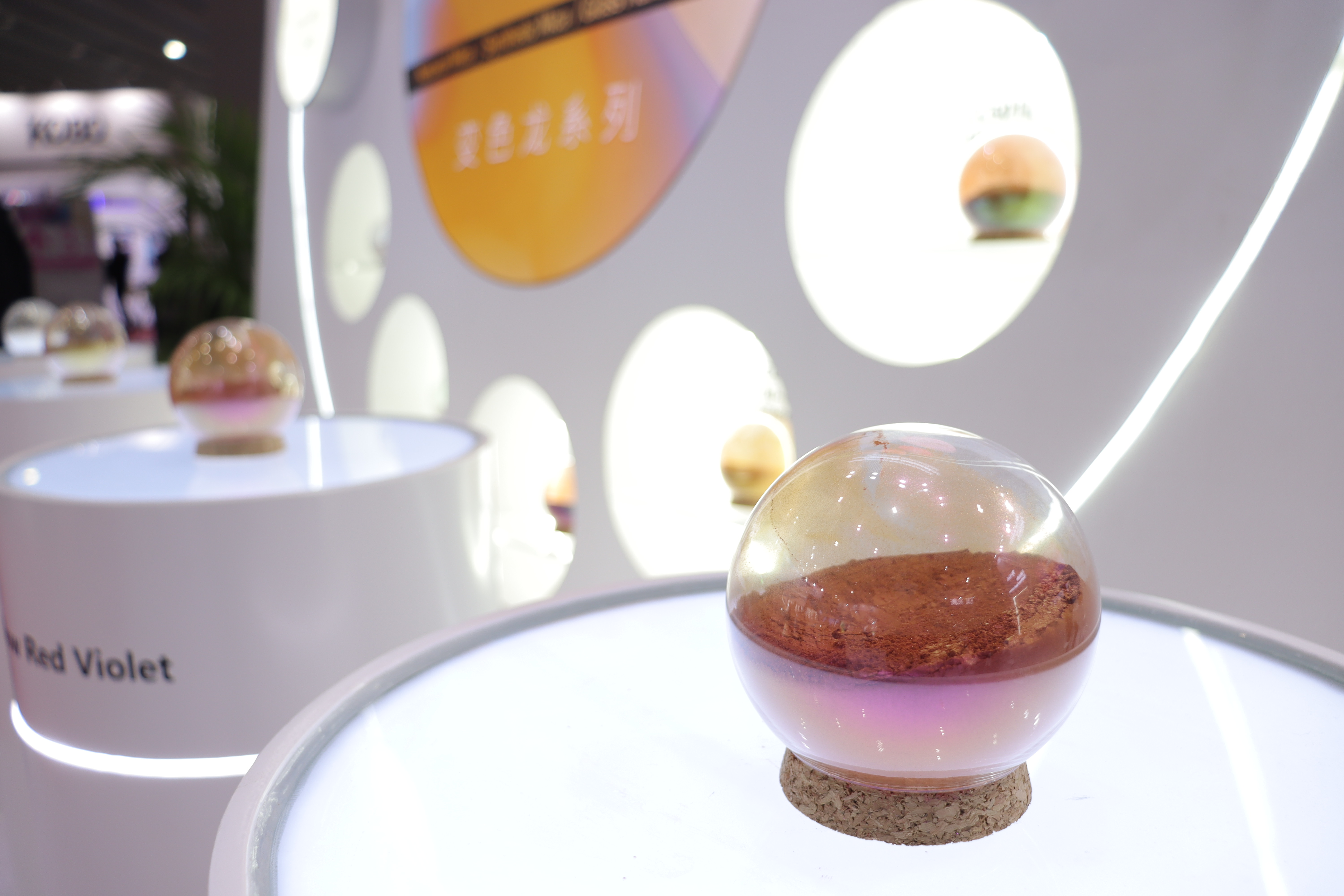 The exhibition will continue until February 17, and the Chesir is looking forward to your visit at the 4L18 booth of the Guangzhou Canton Fair. Meet the Chesir with seven colors and go to the beautiful appointment!