Let's share the same trials and hardship together. Global New Material International(CHESIR)donated epidemic prevention supplies to help Baise
2022-02-13
classification:Corporate News
Let the mountain range that stretches before you and me. Let's share the same trials and hardships together. N95 masks, protective clothing and caps and other anti-epidemic materials worth one hundred thousand yuan were sent to Baise on February 13th which is the critical time to beat COVID-19. With this donation, Global New Material International Holdings Limited(CHESIR)tries best to contribute and help Baise win the battle against COVID-19.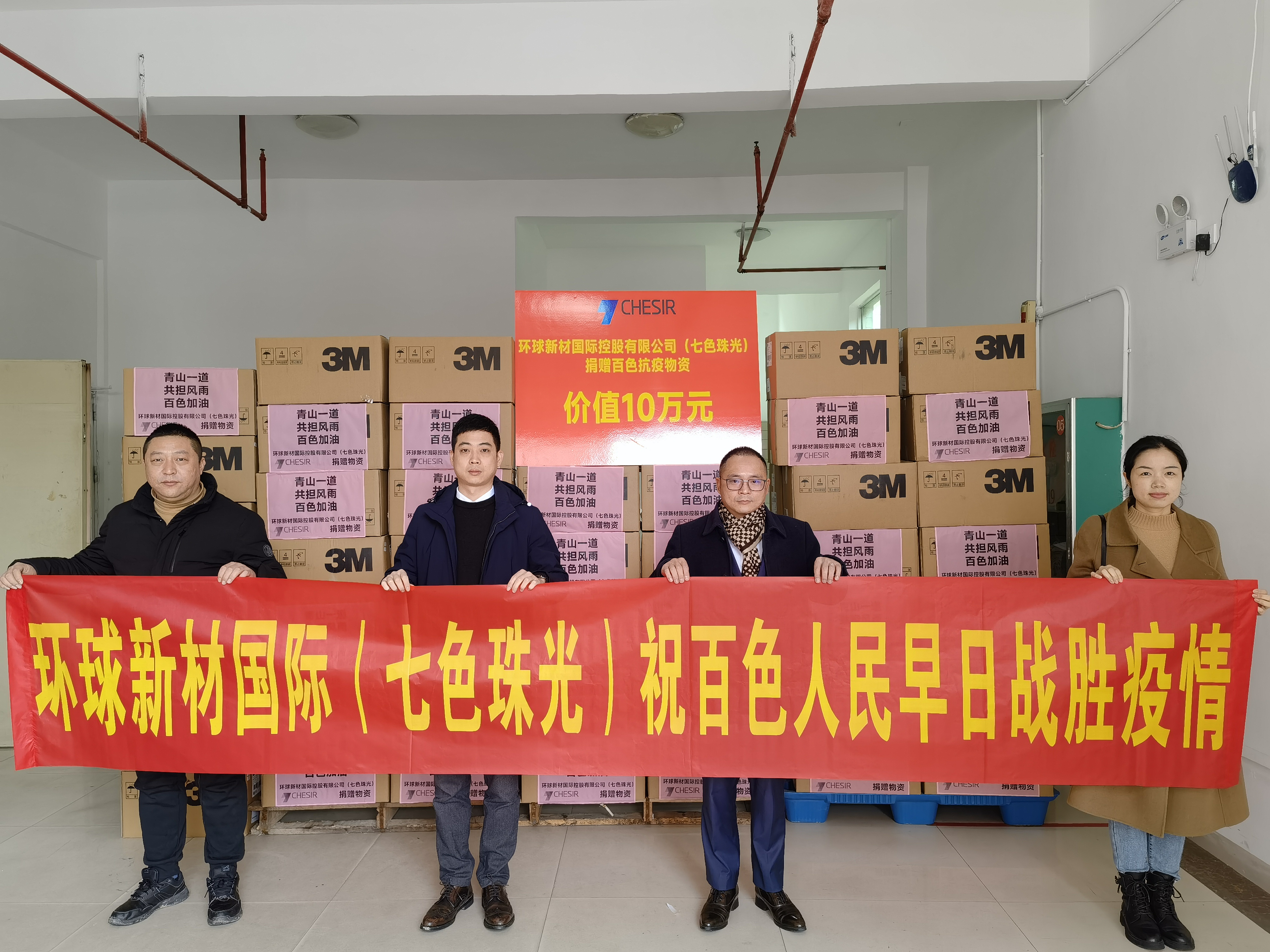 Let's look after each other and tide over difficulties together. Just like people in Baise and the whole nation, all staffs in Global New Material International have been concerned about Baise since the outbreak of COVID-19. What's more, chairman of the board Su Ertian immediately took personal command and made arrangements as soon as Baise was in urgent need of large numbers of anti-epidemic materials. Given this, urgent anti-epidemic materials including N95 masks, protective clothing and caps were donated to front-lines staffs. Helping Baise solve the pressing worries and beat the virus, Chesir goes hand in hand with the local people. Presenting sincere heart of Global New Material International, the epidemic prevention supplies filled with love were supposed to bring confidence and encouragements to people in Baise and help them win the battle against the epidemic as early as possible.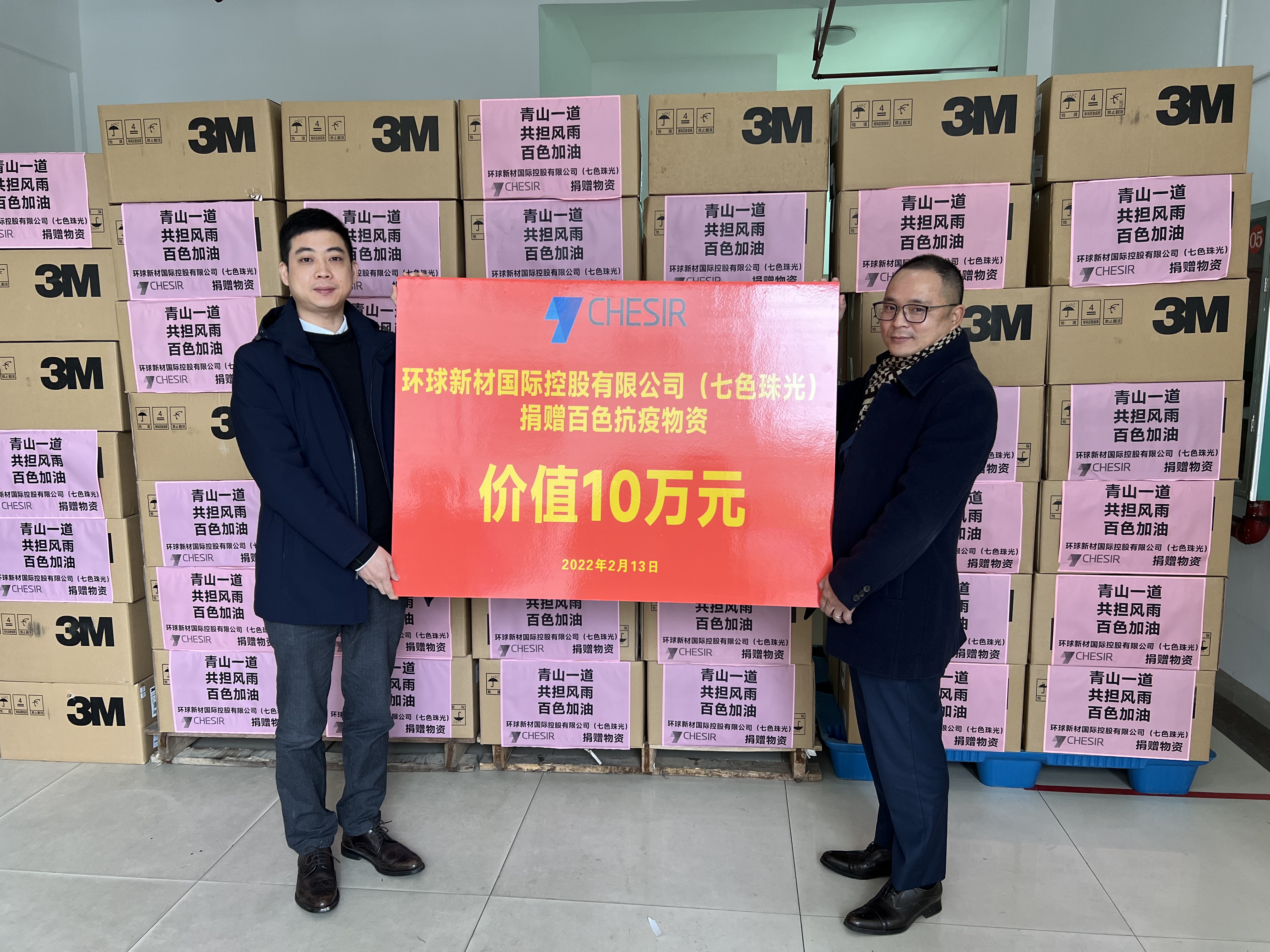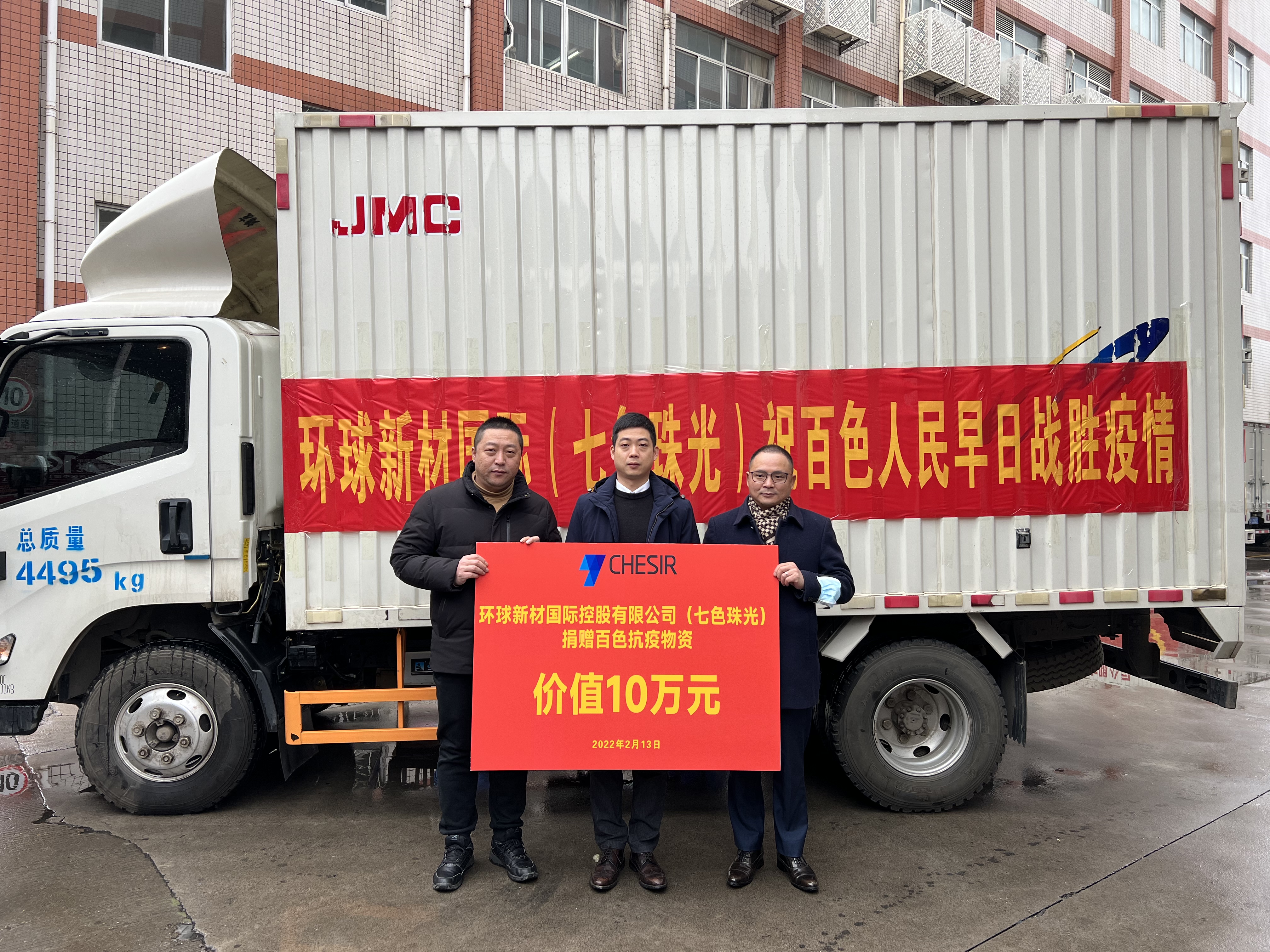 Chesir shows strong sense of responsibility in the hardest time for Baise to fight against COVID-19. Persisting in the social philosophies of "Gratitude", "love" and "responsibility", Global New Material International feels duty bound to take social responsibility. Showing love with practical actions against time, it has contributed warm and strength in its own way. It is the common responsibility for the whole society to beat the virus together and build a solid defense line. Let's forge unity to overcome the current difficulties. It can be firmly believed that with our joint efforts, Baise will certainly beat the virus and embrace a brand-new victory.