Good News! Global New Material International (CHESIR) Wins the "2021 Sina Finance Best New Stock Award for Hong Kong and US Stocks"
2021-12-24
classification:Corporate News
On December 23, the award ceremony of "2021 Sina Finance Overseas Investment Summit Forum and Golden Kylin Best Hong Kong and US-Listed Company Selection" was held in Shenzhen. Among the nearly 1,000 outstanding companies participating in the selection, Global New Material International Holdings Limited (stock code: 06616.HK, hereinafter referred to as "Global New Material") stood out and won the "2021 Sina Finance Best New Stock Award for Hong Kong and US Stocks".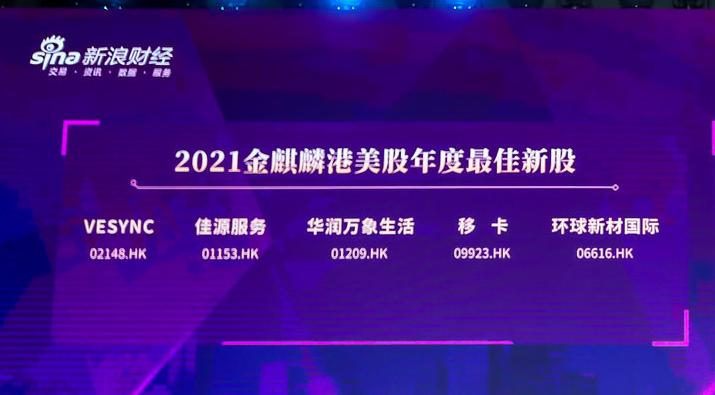 Since its establishment 10 years ago, Global New Material has gradually developed into a leading enterprise in China's pearlescent material industry with the one-up advantages of "masssive scale, technological innovation, and environment-friendly". In 2021, new capital pays more and more attention to cleanliness and low carbonization, and market investment ideas gradually change. Under this trend, Global New Material promptly taps market opportunities in Hong Kong and the United States and integrates high-quality global resources. In July this year, it was successfully listed on the main board of the Hong Kong Stock Exchange, becoming the first new material company listed on the Hong Kong Stock Exchange in Guangxi. And with its extraordinary performance since its listing, it achieved the "2021 Sina Finance Best New Stock Award for Hong Kong and US Stocks".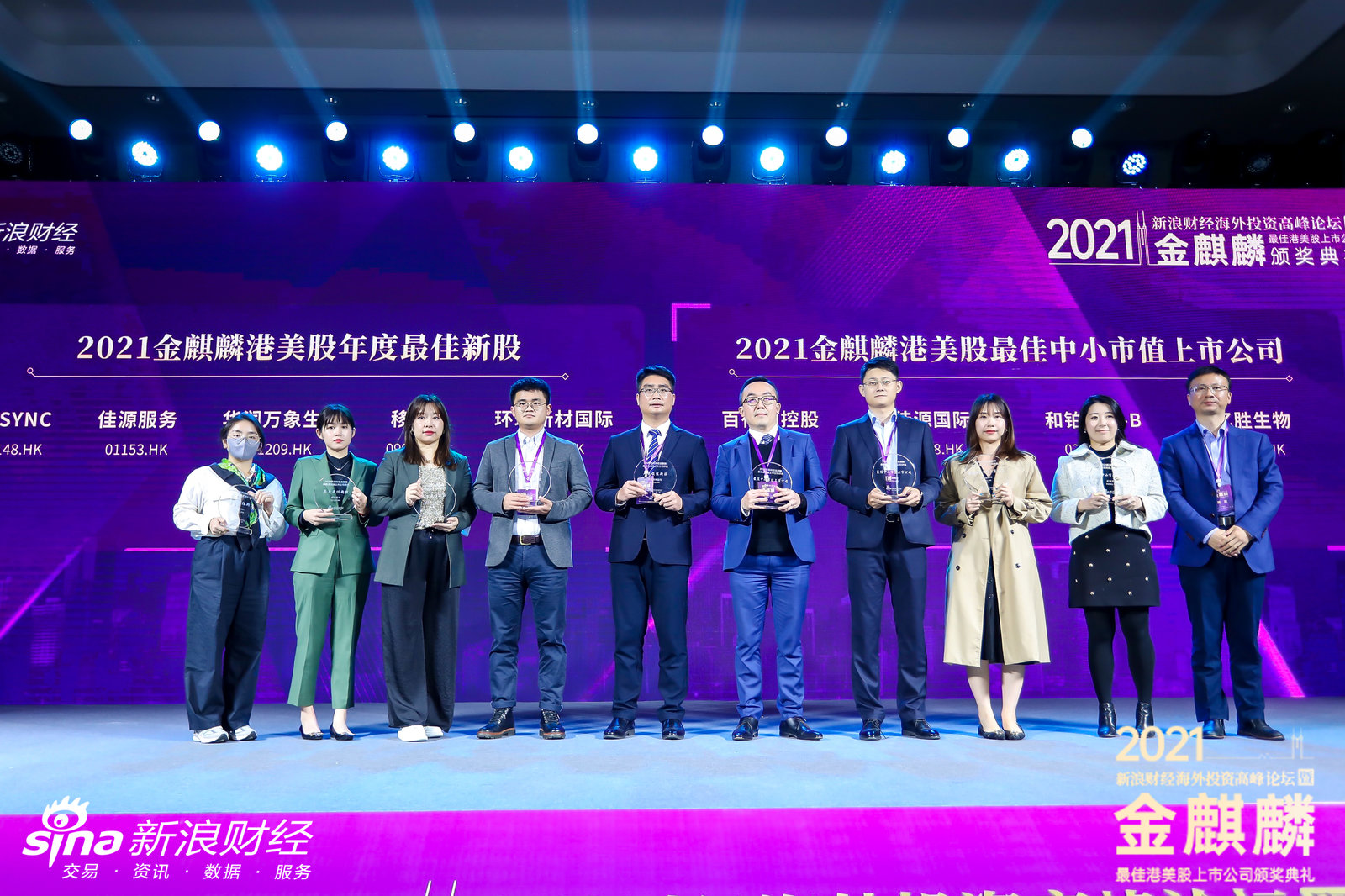 The selection of the best listed companies in Hong Kong and US by Sina Finance Golden Kylin adheres to the principles of fairness, impartiality and openness, and experts from market supervision, scientific research institutions, mainstream securities companies, and expert executives are invited to form an expert review committee. Through expert selection, online voting and other methods, the comprehensive data and quantitative indicators of all Hong Kong and US-listed companies have been analyzed, and 9 awards that have been widely recognized by the industry are finally selected.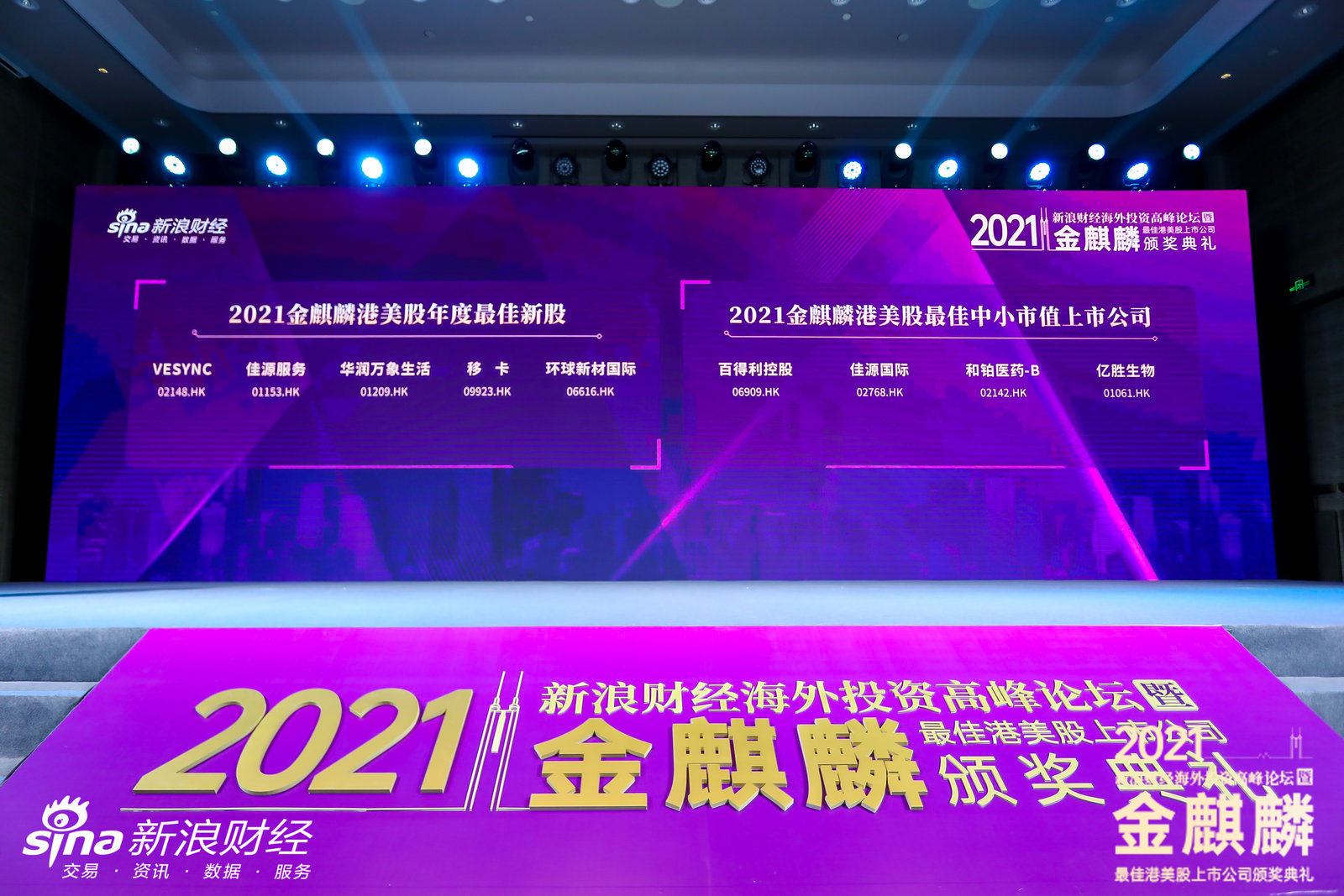 Next, Global New Material will serve the "2021 Sina Finance Best New Stock Award for Hong Kong and US Stocks" as its driving force, and adhere to the company's strategic goals. With relying closely on scientific and technological innovation, it will integrate internal and external scientific research forces, and continuously promote the upgrading of product structure. Besides, the company will grasp the strong market demand for high-end, high-performance pearlescent pigment products, and attach great importance to the upper and lower ends of the pearlescent material industry chain. Moreover, Global New Material will continue to explore the high-end application of synthetic mica in cosmetics, new energy materials and other fields, and further enhance market competitiveness by virtue of the cutting-edge technology and scale advantages. At the same time, under the requirements of the Hong Kong listing rules, it will also maintain a highly transparent and sound corporate governance structure, and standardize company operations. Finally, it will make steady progress in the ever-changing capital market and growing industry environment, and march towards the goal of a global leader in surface performance materials!