Zhang Zhuang, mayor of Liuzhou City, visited Global New Material International (CHESIR)
2021-12-06
classification:Leaders's Visits
On the morning of October 9th, Zhang Zhuang, Mayor of Liuzhou city, accompanied by Wang Yi, Secretary of Luzhai County Party Committee and Yang Yi, Head of Luzhai County and other leaders, visited Global New Material International (CHESIR) to carry out research activities. VP Jin Zengqin and VP Dong Wenta of Global New Material International (CHESIR) , Bai Zhihuan, deputy general manager of CHESIR and other company leaders warmly received Mayor Zhang Zhuang and his delegation.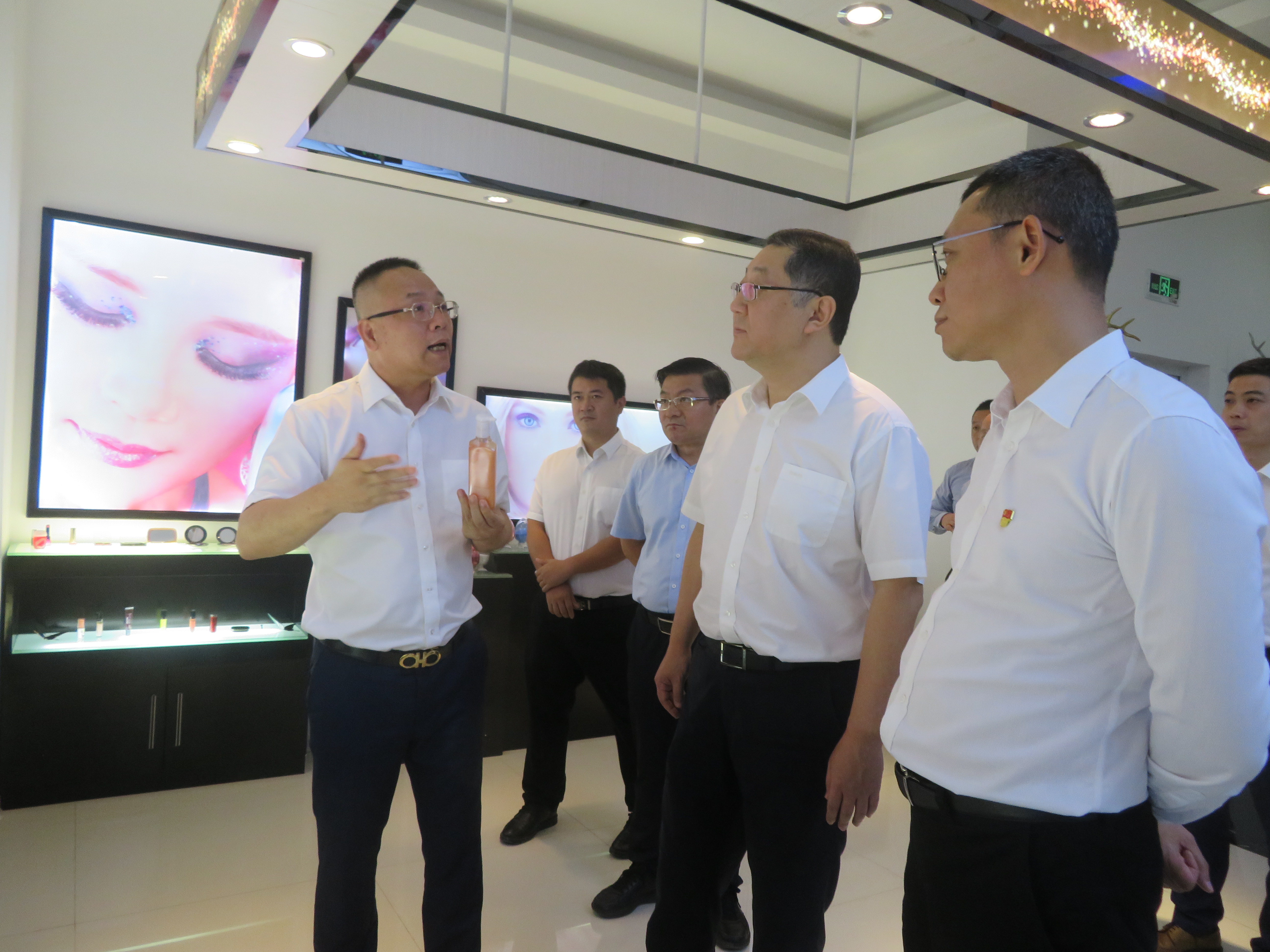 Mayor Zhang Zhuang visited the compan's product exhibition hall and office building, and listened to Vice President Jin Zengqin's report on the company's production and operation, phase II project construction and future development planning. Jin Zengqin said that since 2021, with the support of the party and government, the business of the company has developed rapidly. The phase II project construction has proceeded smoothly, and business performance has improved steadily. The company is grateful to the Party committees and governments at all levels for the support. In the next step, the company will strengthen independent innovation, enhance R&D of new products, technology and process, and strive to make the company into a leading enterprise in the global pearlescent material industry.
Mayor Zhang Zhuang spoke highly of the company's achievements and said the Liuzhou government attaches great importance to the development of the company. He hoped that the company can take the opportunity of listing in Hong Kong stock exchange and utilize the international platform to speed up the Phase II project. The company should strengthen scientific and technological innovation, constantly improve its comprehensive strength, and make greater contributions to the high-quality development of Liuzhou.
Liu Bochen, secretary general of Liuzhou Municipal People's Government, and leaders of relevant departments of the municipal government accompanied the visit.