Professor Han Gaorong and his delegation from Zhejiang University visited Global New Material International
2021-08-30
classification:Corporate News
On August 28, Professor Han Gaorong, dean of school of Materials Science and Engineering and doctoral supervisor of Zhejiang University, and his delegation visited Global New Material International. Mr. Su Ertian, Chairman of the Board of Directors of Global New Material International, along with the company's scientific research team conducted in-depth exchanges on how to carry out scientific research cooperation with Professor Han's delegation.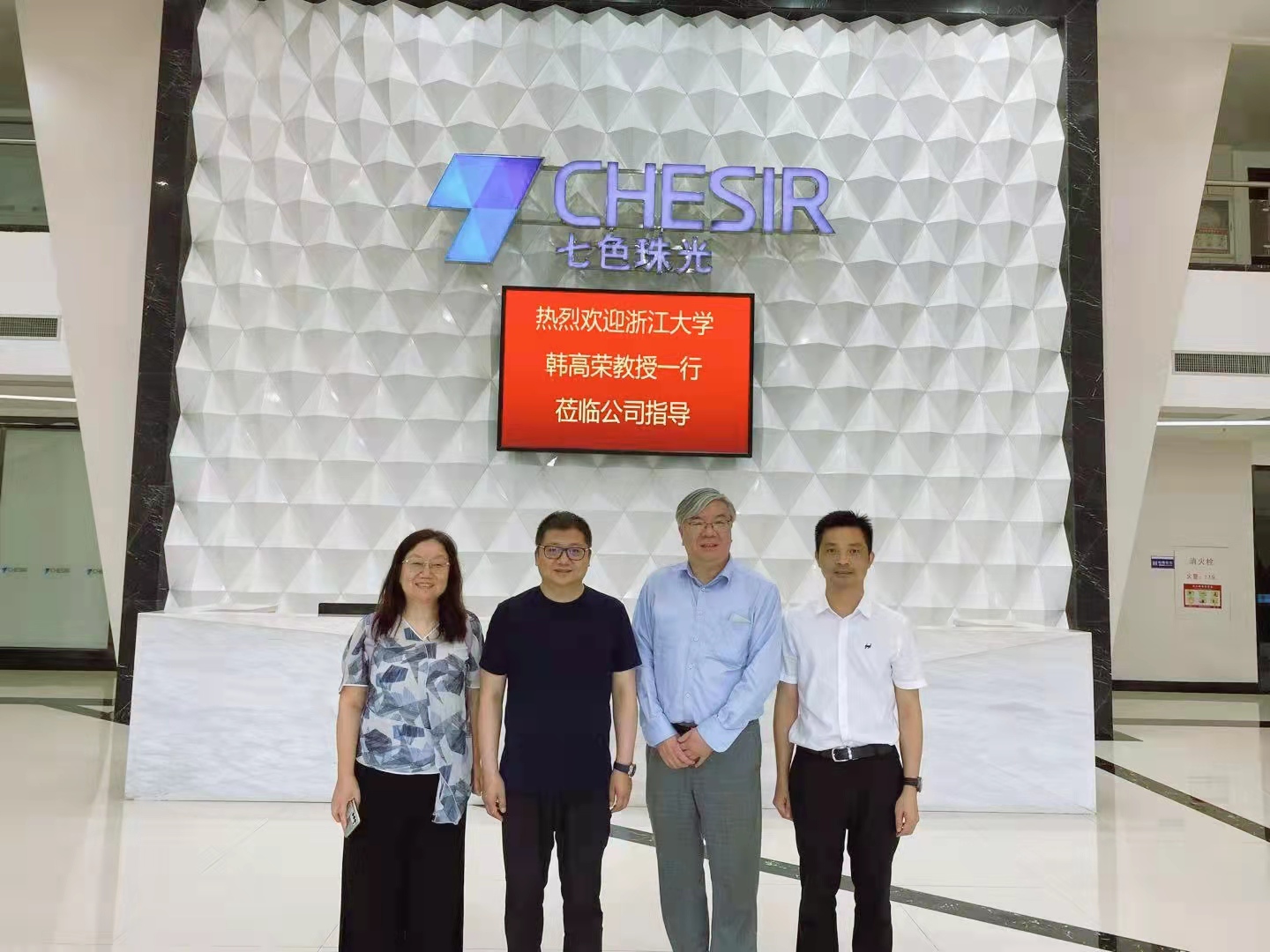 Professor Han Gaorong is a famous expert in research of inorganic nonmetal materials in China. He has long been engaged in fundamental research and applied engineering of inorganic nonmetal materials. His research won the second prize of National Scientific and Technological Progress Award, the first prize of Zhejiang Scientific and Technological Progress Award. He enjoys special government allowances of the State Council. Meanwhile, he is Vice President (part-time) of Materials Research Society of China and Materials Research Society of Zhejiang province.
Professor Han Gaorong and his delegation visited the company's product application exhibition hall, production line, pearlescent material laboratory, color center and new energy battery material laboratory to have a comprehensive understanding of the company's pearlescent material product application, production process, and R&D.
At the panel meeting, the two sides discussed a series of topics, such as the latest application directions and coating materials of pearlescent pigment, advanced manufacturing technology, energy saving and efficiency enhancement of synthetic mica production, and the application of synthetic mica in new energy battery materials, etc. The cooperation mode between Zhejiang University and Global New Material International in R&D, talent training and exchange were also discussed.
Mr. Su Ertian expressed gratitude to Professor Han Gaorong and Zhejiang University for their support to Global New Material International. Mr. Su Ertian pointed out that Global New Material International's listing on the Stock Exchange of Hong Kong is just a starting point and the company must increase R&D investment, striving to build a leading enterprise in the global pearling material industry. The company hopes that through in-depth cooperation with Zhejiang University, it can integrate the resources of the university and enterprise, give full play to the advantages of both sides, and further enhance the company's R&D ability in new products, new technologies, new processes and new equipment so as to make competitive products and stand at the forefront of the industry, and the company's leading edge in pearlescent material industry can be further consolidated.