Global New Material International (CHESIR) Conducts 2022 Pre-Spring Festival Safety Education and Safety Inspection
2022-01-29
classification:Corporate News
In order to implement the policy of "safety first, prevention-oriented, comprehensive management", effectively strengthen the company's safety production, and ensure the safety of the company and employees during the Spring Festival of 2022, Global New Material International (CHESIR) recently organized the pre-Spring Festival 2022 education and inspection for safety, in which all employees of the company participated in it.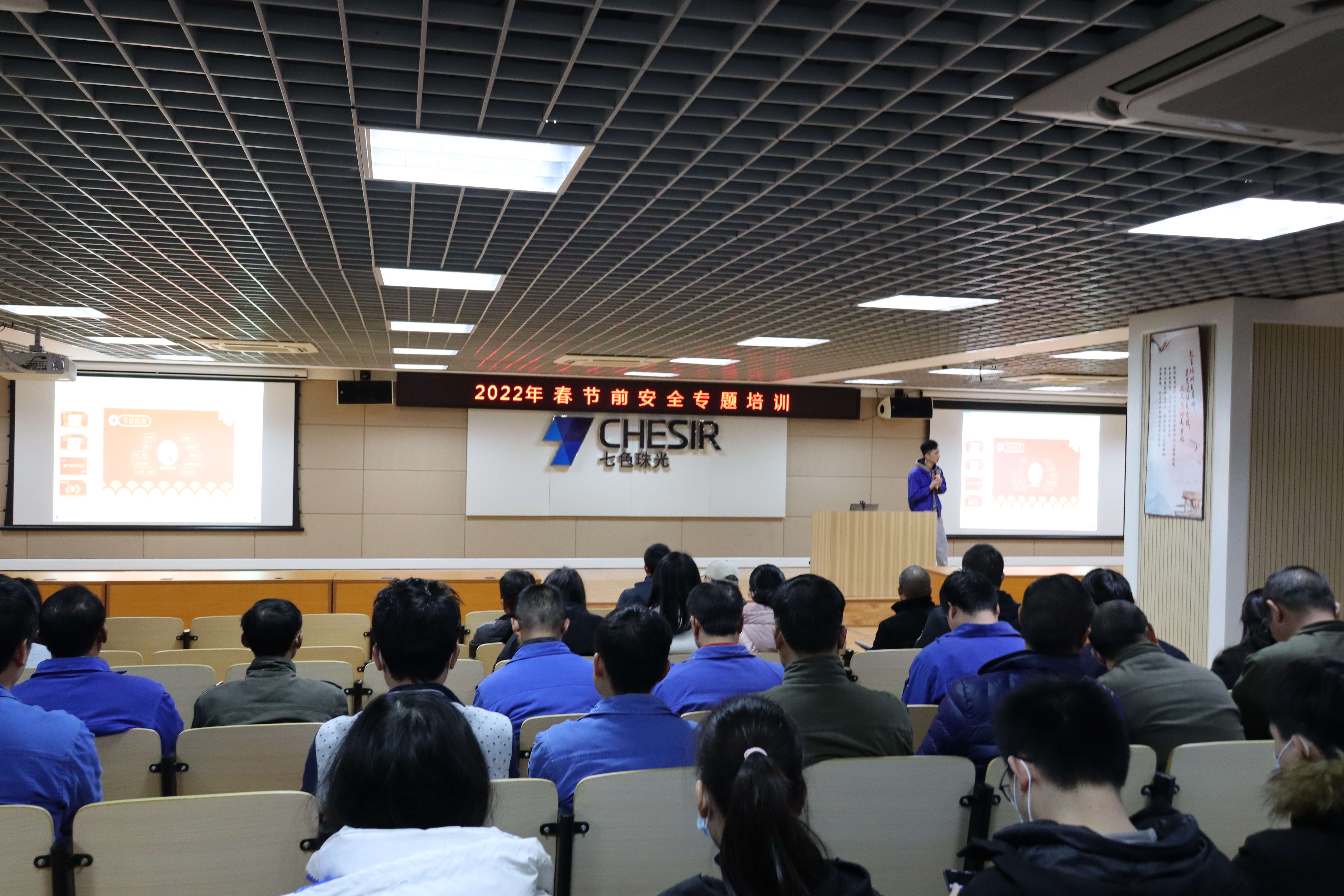 On January 20, 25 and 26, the company organized three sessions of Pre-Spring Festival Safety Training to emphasize how to pay attention to safety and emergency treatment from the aspects of COVID-19 prevention and control, holiday safety inspection, office safety, traffic safety, home safety, etc. On January 24, the officers were invited from Traffic Police in Luzhai County to conduct a training on traffic safety. Helping the employees understand the importance of safety in daily work and life, the training enhanced their safety awareness to prevent various safety accidents from occurring.
On January 28, Jin Zengqin, vice president of the company, led the safety inspection team to carry out pre-Spring Festival safety inspection in all departments, production workshops, R&D buildings, warehouses, canteen kitchens, Phase II construction sites and other areas. During the inspection, Mr. Jin emphasized that all departments should pay high attention to safety production and do a good job of checking and investigating safety hazards before leaving work with the pressure increase in safety production at the end of the year. The staff on duty should strengthen the inspection and strictly implement the duty and leadership shift system. He also believed that employees should pay attention to home safety and do safety protection well during the holidays. All employees are expected to spend a safe, happy and peaceful Spring Festival.