CHESIR shines at China International Coatings Exhibition
2020-12-09
classification:Exhibition News
On December 8, the 25th China International Coatings Exhibition opened grandly at the China Import and Export Commodities Exchange Exhibition Hall, and for the first time this year, it realized the combination of online live broadcast and offline exhibition, which attracted domestic and foreign industries. People involved. Although affected by the new crown epidemic, offline personnel are relatively less involved, but the overall effect is still relatively good. The customers and the amount of contract signed by CHESIR have greatly exceeded expectations.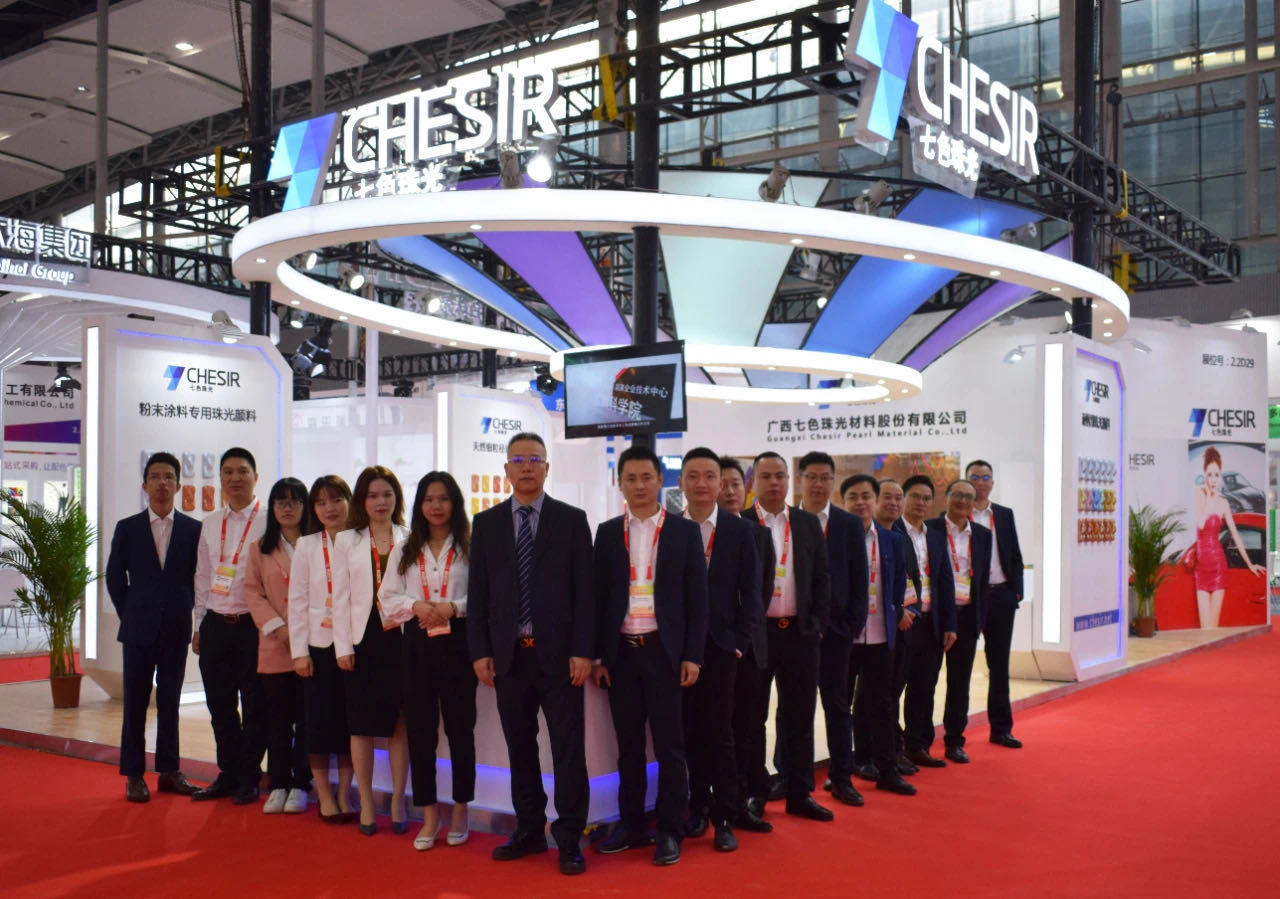 Friends come from far away. At this exhibition, many foreign businesses participated in domestic offices, including Europe, America, Southeast Asia, Western Europe, Africa and other countries. The illusion streamer of the CHESIR booth combines rich texture and dynamic elements to tell the story of CHESIR products with colors. CHESIR unveiled its new coloring series of pearl powders, welcoming customers from all over the world with a smile. The CHESIR booth was full of people, and many customers placed orders for products after the negotiation. New foreign customers showed great interest in CHESIR products and reached a preliminary cooperation agreement with CHESIR on their respective needs. They look forward to working together with CHESIR Develop and promote a win-win situation; new domestic customers have expressed their affirmation of CHESIR's products and business philosophy after understanding Pearlescent products, and signed an agreement with Seven-color Pearlescent to meet challenges and win the future together with CHESIR. Due to the epidemic, foreign customers who could not be present continued to pay attention to CHESIR's product trends through online live broadcasts, expressed a clear intention of cooperation, and sent a domestic procurement team to discuss cooperation… The atmosphere of the exhibition was in full swing, and on the day of the opening, CHESIR exceeded expectations The volume of transactions completed a "good start."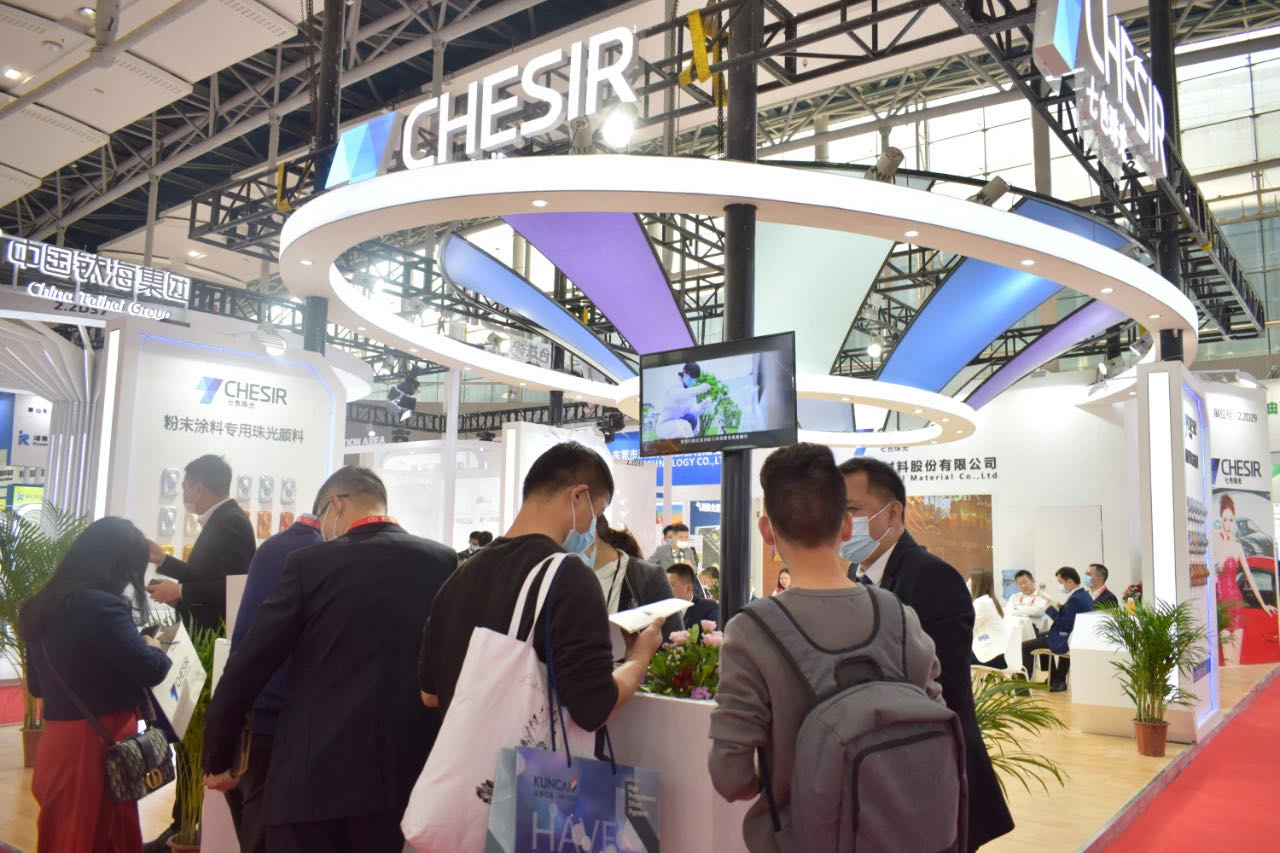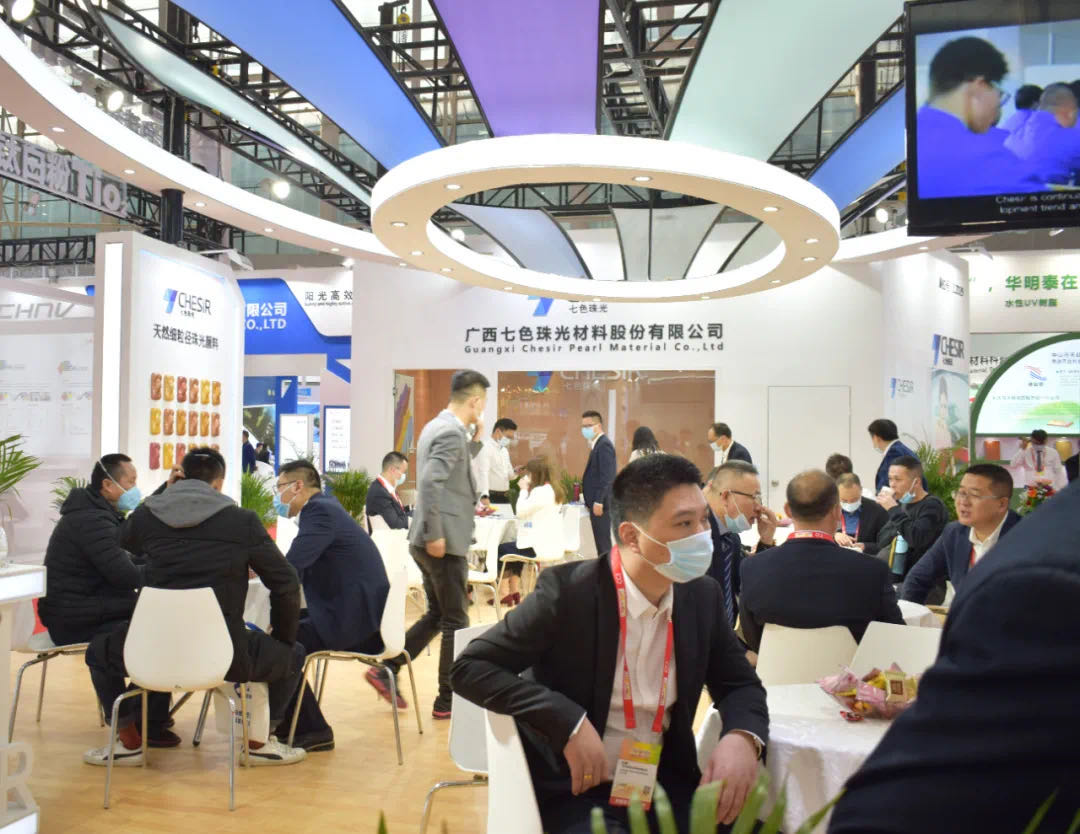 Professor Fu Jiansheng, a pioneer in China's pearlescent pigment industry, and Feng Zhongqi, a technical expert who enjoys government subsidies from the State Council, led the CHESIR technical team to the booth to provide customers with professional products, theories and technical explanations, and help customers understand the new pearlescent materials more systematically and comprehensively; The sales team continues to provide customers with patient answers and professional services. The one-stop service allows customers to "buy with confidence" and "use comfort", further deepen cooperative customer relationships and expand business scope.
The ultra-high-quality first-class products, unforgettable booth design and sincere and enthusiastic professional services at this exhibition not only consolidated the customer base of CHESIR, but also attracted new customers and foreign customers on this basis, and further improved CHESIR customers The system has enriched Qise's business scope and further promoted Qise's development in the international market.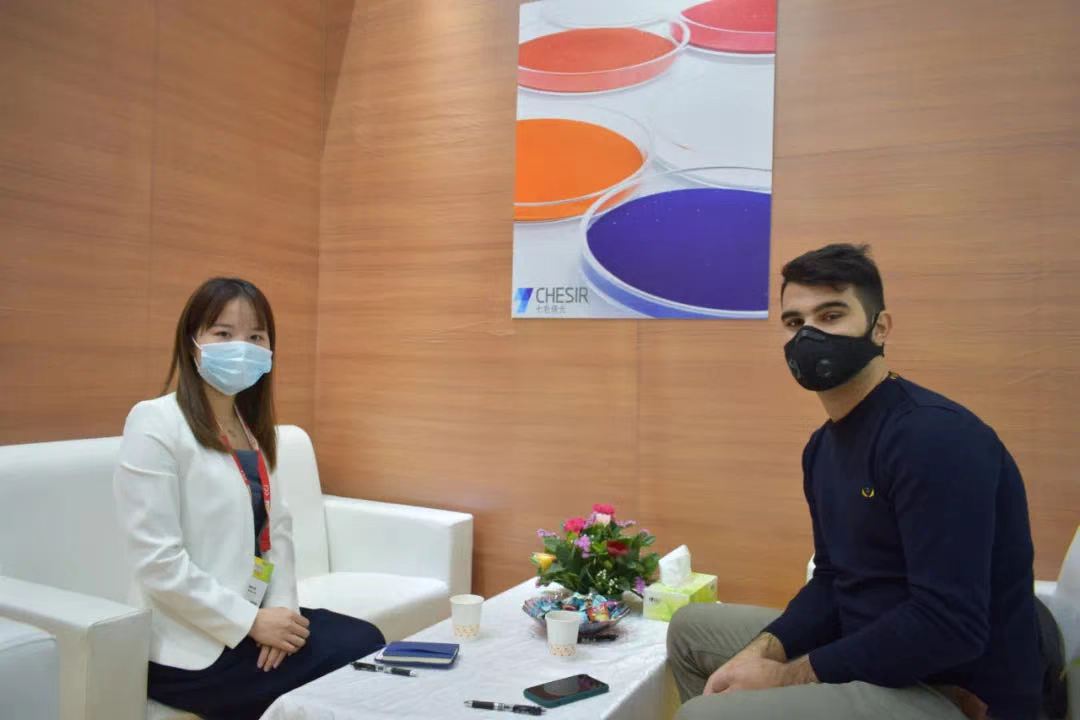 The exhibition is still going on. If you are interested in learning about CHESIR products, please move to Booth 2.2D29 in the Canton Fair. We are here waiting for your visit!