China International Coatings Exhibition ends,Chesir Pearlescent gained a lot
2018-12-08
classification:Exhibition News
On December 6, the 23rd China International Coatings Exhibition ended successfully in the Guangzhou Canton Fair Complex.As the largest, most professional and most valuable coating industry exhibition in China, it brings together the elites from all walks of life.With its high-end atmospheric pavilions,technologically innovative products, professional services, and an open spirit, Chesir Pearlescent has further led the development trend of the pearl industry and consolidated its brand position.
New product won industry award
Before the exhibition, at the 2018 China Coatings Industry Summit"Win the Era, Connect with the Future"sponsored by HC Chemical Network, HC Coatings Network, and Buy Chemicals,Chesir Pearlescent was awarded the Excellent Supplier Recommendation Activity of the Coatings Industry-Excellent Supplier of Powder Coating Materials relying on the outstanding performance of "powder coating professional pearlescent materials" in the field of powder coatings
"Pearlescent material for powder coating" is the first new product in the industry.It successfully solves the electrostatic problem caused by electrostatic agglomeration of pearlescent materials in powder coating applications.With its fine gloss, high color saturation, high hiding power, stability and outstanding weather resistance, it has won high recognition from customers as soon as it debuts, and its intentions have skyrocketed.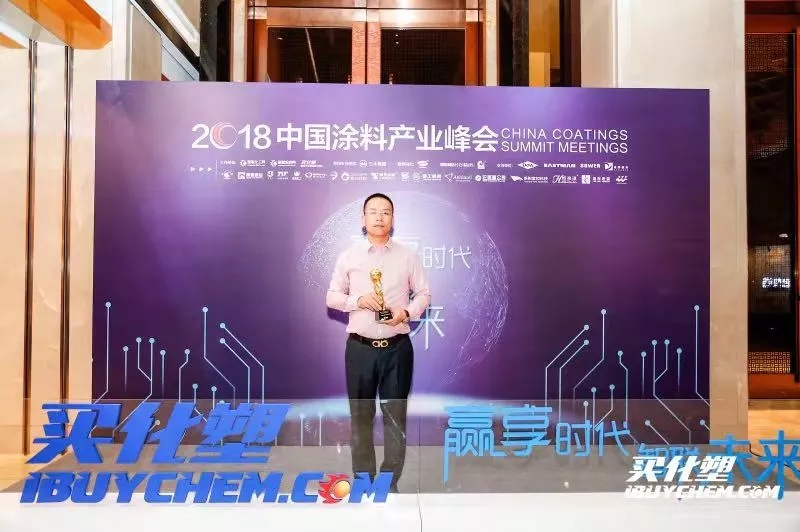 02   International brand image is prominent and international customers come one after another
Chesir Pearlescent's booth design continues the simple and elegant color matching, which further sets off the product's brilliant luster.The overall structure of the booth was generous and open, which formed a good impression for customers at home and abroad.A large number of old international customers came to discuss business cooperation in 2019, and new customers from dozens of countries in the Middle East, South America, Southeast Asia, etc. also visited.From the intention of the order obtained this time, the international trade volume in 2019 is expected to increase significantly from 2018.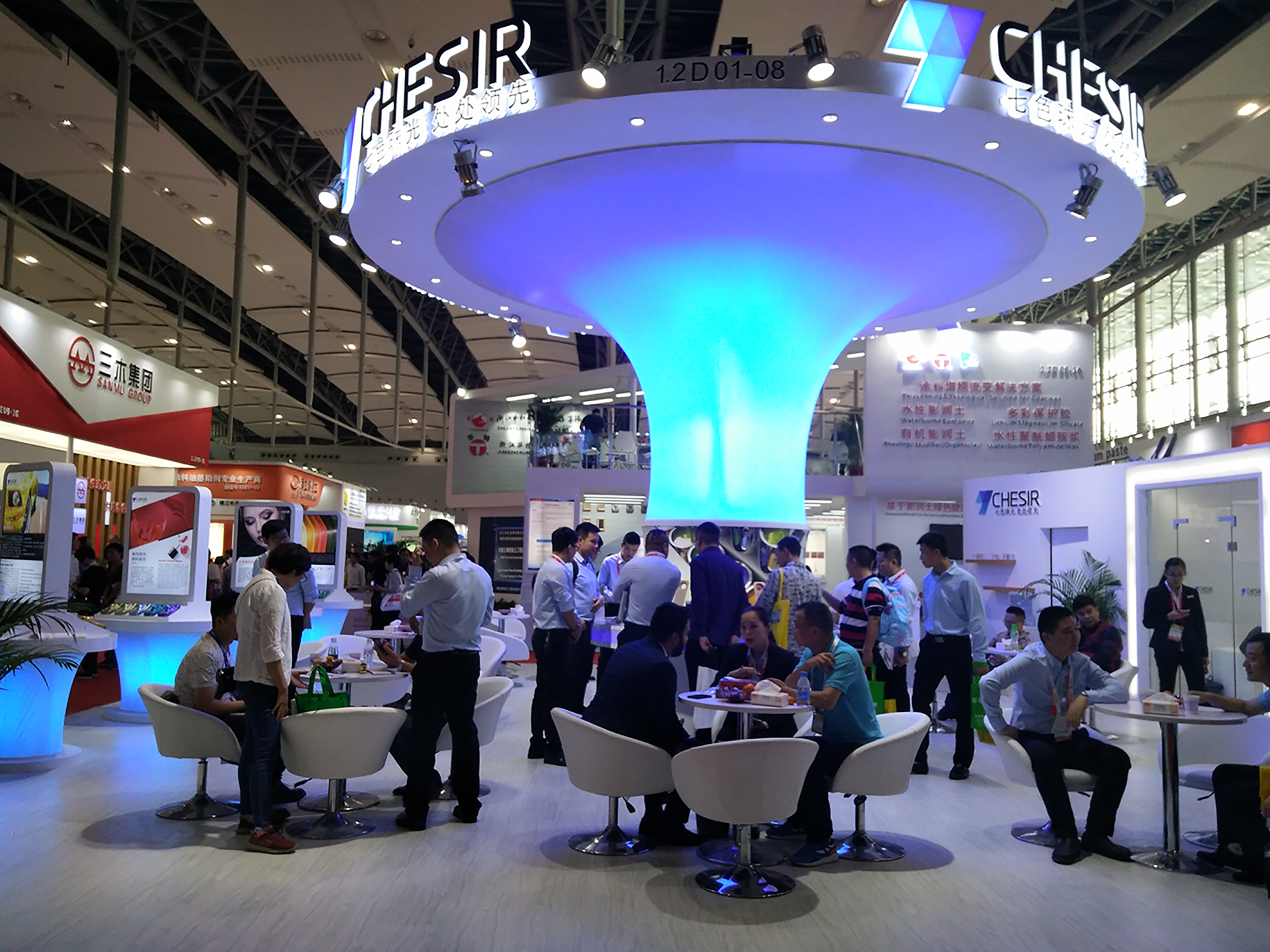 This exhibition is the fifth time that Chesir Pearlescent participated in the International Coatings Exhibition. The brand of "Chesir Pearlescent" has formed a good reputation among many customers at home and abroad through the innovative and mature product system with the platform of China International Coatings Exhibition,the image of "professional, innovative" international brand is further highlighted.
03    Sales + technical professional marketing service team provide users with more professional services
At this time's Guangzhou exhibition, Chesir Pearlescent not only sent the main marketing team to participate, but also the technical research and development team also jointly supported.As a technology-intensive new material, pearlescent material has a wide range of applications, and good technical support is very important to improve customer's application effect.Therefore, the Chesir Pearlescent marketing team and technical team have been committed to creating a "technical service" marketing model to provide customers with a better application experience and solve various problems during the application.
Starting with this exhibition, the company's sales business will also be fully launched in 2019.Chesir Pearlescent will continue to work towards the target direction determined by the company's strategy in 2019,continue to be driven by scientific and technological innovation, closely focus on market demand, study application requirements of various industries in depth, develop more and better products, improve product user experience, and continue to bring the company's products closer to the high end;increase brand building efforts,by participating in various domestic and overseas exhibitions to further improve the global marketing network, and build the Chesir Pearlescent brand into an internationally renowned pearlescent material brand.