CHESIR won the title of "Guangxi Advanced Private Enterprise in Poverty Alleviation Action"
2020-10-17
classification:Corporate News
In order to implement the spirit of the series of instructions given by General Secretary Jin Ping on the "Ten Thousand Enterprises Help Ten Thousand Villages" targeted poverty alleviation actions, by praising the advanced and establishing models, conveying the positive energy of private enterprises and encouraging the whole society to participate more actively in poverty alleviation, the Federation of Industry and Commerce of the autonomous region On the occasion of the seventh poverty alleviation day, the Autonomous Region Poverty Alleviation Office held a commendation event for advanced private enterprises in Guangxi's "Ten Thousand Enterprises Helping Ten Thousand Villages" Targeted Poverty Alleviation Action. In this event, CHESIR won the title of Advanced Private Enterprise in the 2020 Guangxi "Ten Thousand Enterprises Helping Ten Thousand Villages" Targeted Poverty Alleviation Action.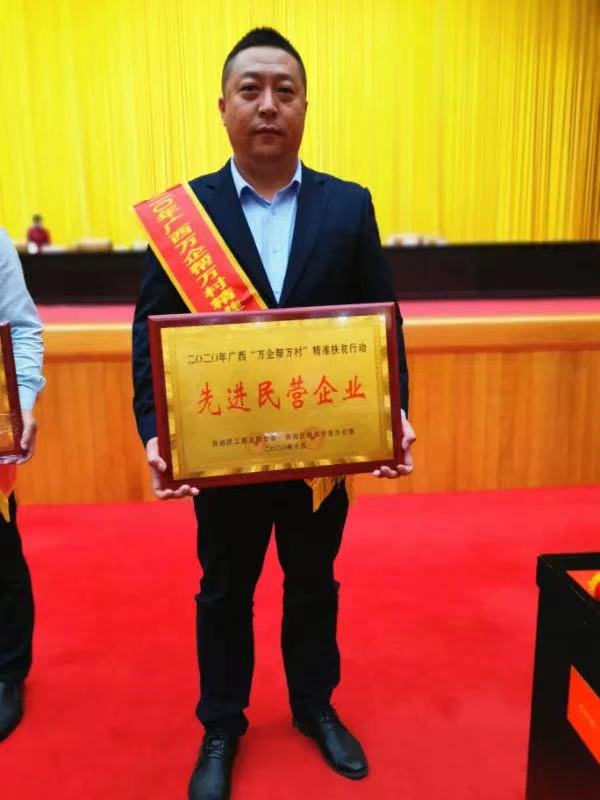 Since its establishment, CHESIR has been adhering to the concept of corporate development and social responsibility. On the one hand, with the spirit of leading everywhere, driven by technological innovation, we will improve the quality standards of pearlescent new materials in an all-round way to create a better experience and more quality value for customers. On the other hand, we care about society, give back to society, and consciously assume the responsibility of giving back to society.
Su Er Tian, ​​Chairman of CHESIR, has always been actively practicing the "precise poverty alleviation" work advocated by the central government. In the process of "pairing" targeted poverty alleviation with Liuhe Village, Jiangkou Township, Luzhai County, the company adheres to the poverty alleviation concept of "culture to the countryside, intelligence to the countryside, and technology to the countryside", and leverages the advantages of CHESIR's talents, funds and market to make overall arrangements and deployment , Promote labor cooperation, promote employment and poverty alleviation; give full play to capital advantages to support project construction; deepen industrial cooperation to drive poverty alleviation and increase income; help Liuhe Village step by step to get rich.
"A single flower does not mean spring, and a hundred flowers bloom in the spring." CHESIR will continue to do a good job in precision poverty alleviation, so that the poverty alleviation work will be in place, with responsibilities, work in place, and effects in place; to bear the mission, forge ahead, and cooperate with all sectors of society. Work together to contribute to the construction of a harmonious society, and work together to achieve the goal of a well-off society in an all-round way.